Thursday, June 17th, 2010
So the World Cup is under way and the Spanish are hardly justifying their place at the top of the bookmakers' lists, with the defence doing a passable impression of a kilo of Emmental.  Probably not much of that being sold in Spain tonight.
Meanwhile, new world wine nation, Uruguay, macerated mid-world South Africa 3-0.  And France will have to cheat considerably more than they have so far to win the special FIFA Bloody Sunday Award for fair play.
I guess it's a good job they can still make great grape juice.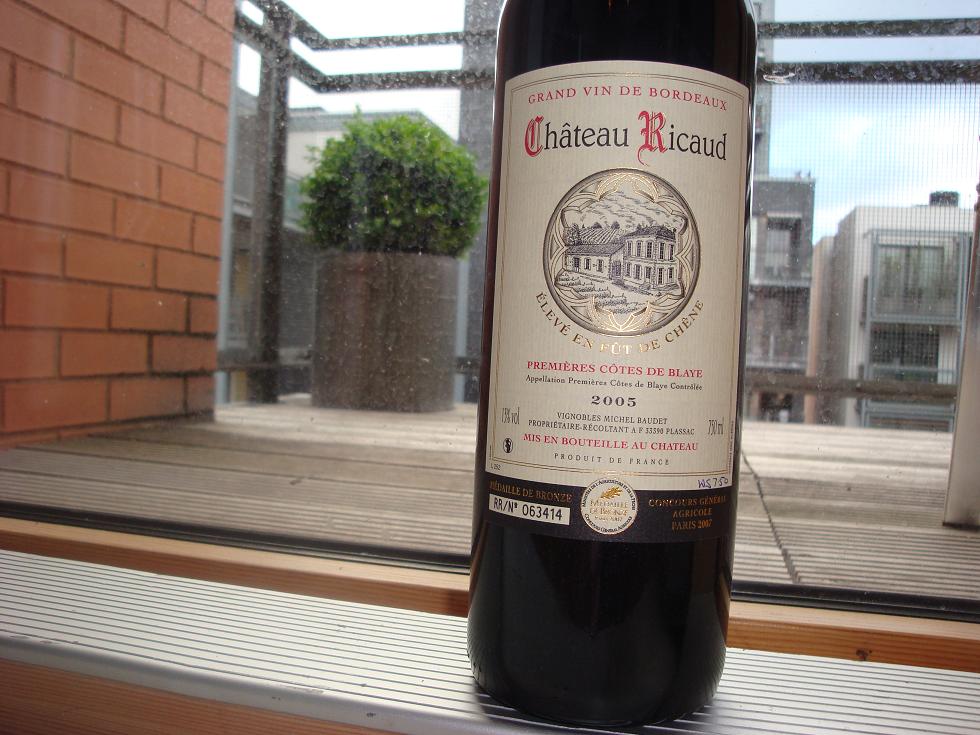 This is a rough country wine from Côtes de Blaye.  Earthy, plummy, dark and fruity.  Like Thierry Henry but more even handed.
Perfect with peasant food – my team of choice was a cheese (not Swiss) omelette and a handful of salad leaves.
I passed £7.50 to the Wine Society.  A quick toe-poke at Google revealed that it is scarcer than a Dubliner in South Africa right now.