An open top "Tommy the tourist" bus in New York is indisputably the best place to learn about New York culture.  Well, if you believe the tour guides (and assuming that you tip them enough).  I learnt that if you want to eat cheaply in NYC there are two options:  McDonalds, or Restaurant Row on W46th St between 8th and 9th.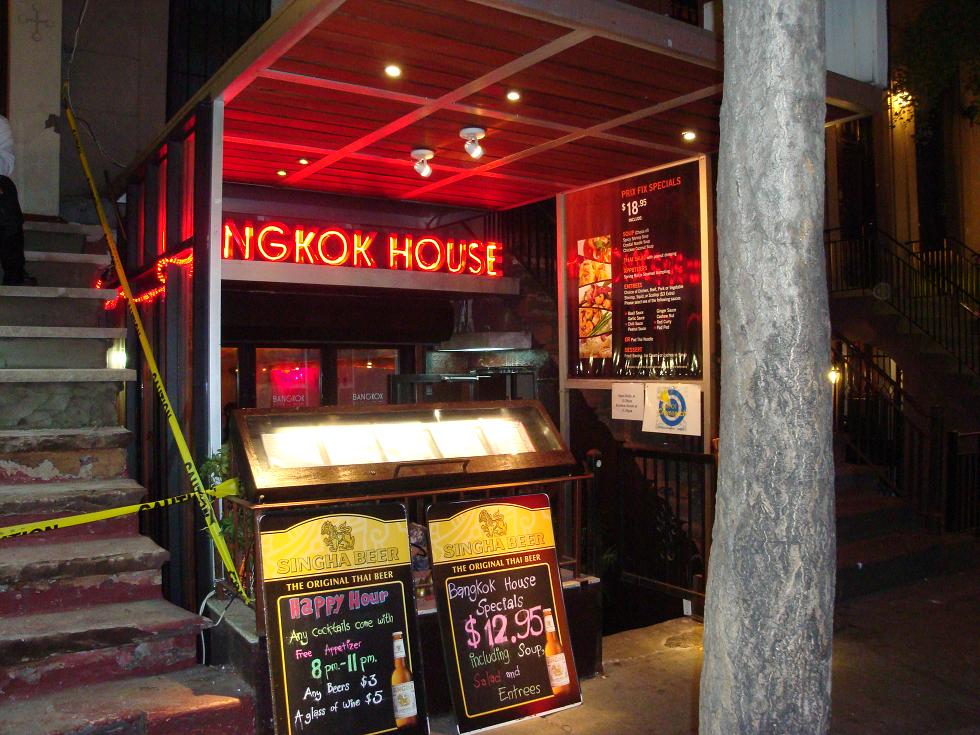 Bangkok House is not McDonalds, but it certainly isn't expensive either.
Let's start with the wine.  Hogue Johannisberg Riesling, 2007, Washington. White honey, lychees and a touch of peach. Slightly sweet and a perfect match for Thai food.  The best thing about the entire meal, the cheapest bottle of resto wine of the holiday, and simultaneously the best VFM.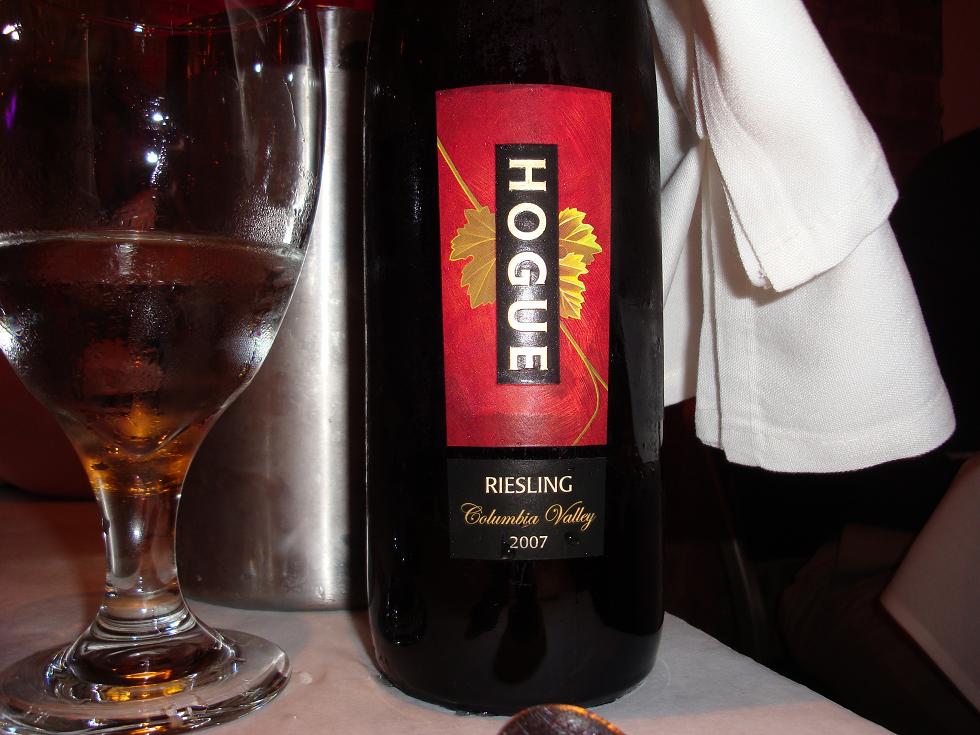 First food came in the form of Ka Nom Jeep: shrimp, chicken and veg steamed dumplings served in a Hummer (not really).  Hot yet subtle and tasty, but the plate was cleared whilst I was still munching.
What is it with American servers? I know they have to earn a tip (actually, some of them expect a 20% tip just for showing their surly faces, never mind delivering food and drink) but give us a minute to finish eating! Mind you, The Ivy should employ them as Gestapo to meet their 90 minute booking policy because I have not yet sat at a NYC resto table for more than 89, even if I had the inclination to.  In fairness, service in NY is generally much better than provincial England and, on average, almost equal to London.
Som Tum & Kai Yang came next.  Grilled marinated chicken with Thai herbs, spice and a garlic and papaya salad.  I ate a number of chicken bones, and not much papaya.  The taste was barbecued chicken at best with rice sticking to the roof of my mouth like Velcro to a recently shaven minge.
In summary competent, but not excellent, food, speedy service but not much WOW factor.  The thing about Restaurant Row is that the food is supposed to be great value and generally lower priced than the trendy midtown diners.  The bill, at a mere $60.75 including wine and tax was evidence of this and pretty much the lowest bill we saw in 8 days of New York dining.  That is about the same price as burger and chips for two and a couple of beers at Yankee stadium.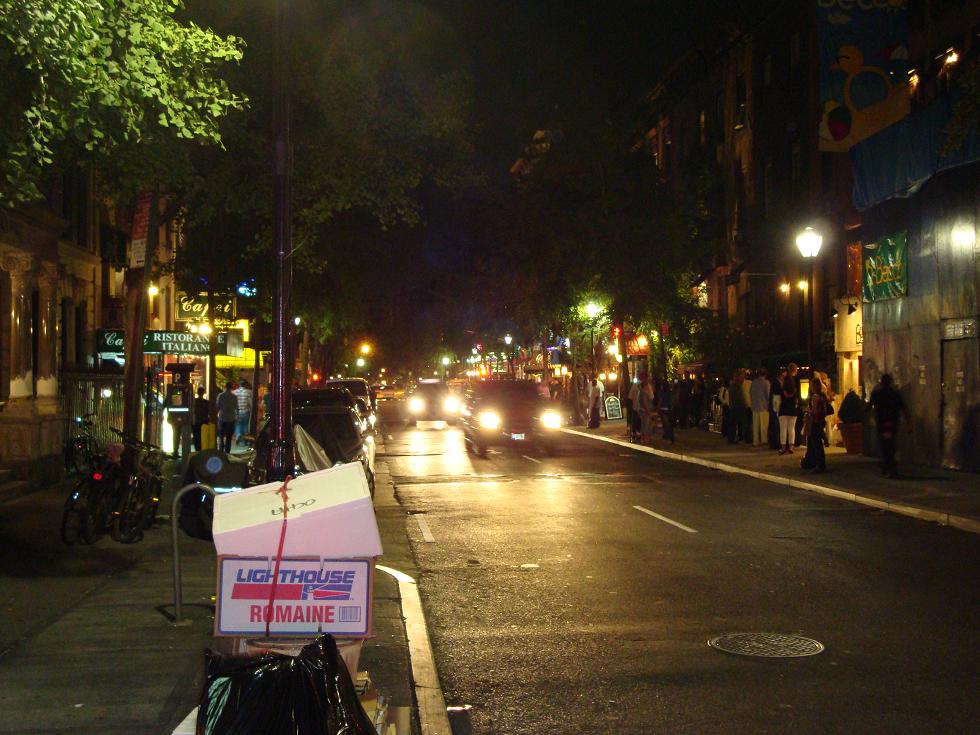 As for Restaurant Row, it has a certain place in NY culture and I would strongly recommend a visit, especially if you like Chinese, Italian or Thai food.
Bangkok House, 360 W 46th Street, (between 8th and 9th Avenues, "Restaurant Row", Manhattan)
T: +1 212 541 5943
W: www.bangkokhouseny.com