Sounding a tad venereal, La Clape came to me via a "South by South West" mixed case from the Wine Society.  Like all retailers who think we are firmly in a W shaped recession (as I do), the Wine Society is looking for wines at the cheaper end of the spectrum on the grounds that people are much more likely to drink cheaper than drink less.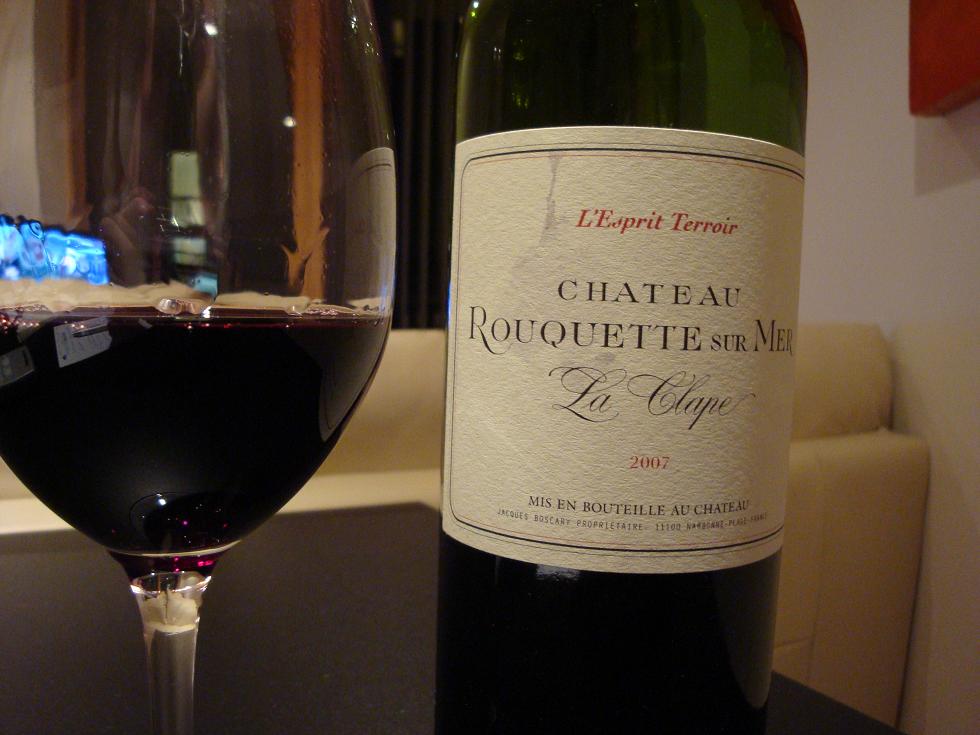 In the UK, we are currently cushioned by a low purchase tax (VAT) rate and super low interest rates.  I took a mortgage out on my flat in 2007 (last of the summer booms) at a capped rate of 0.6 over base.  That means that since then, my actual rate has fallen from 6.6% to 1.1%.  So, I am temporarily better off than I was in 2007!  And I am not alone.  As soon as bank rates and VAT starts rising it is hard not to conclude that a double dip recession, with perhaps the second dip looking more like a dunk, inevitable.
So I am stocking up on wine while I can still afford it and in the process looking for cheaper alternatives to my usual blend of Latour and DRC (nice cocktail – have you tried it?)
Château Rouquette sur Mer "La Clape" was actually one of the more expensive of the Languedoc contingent at £8.50.  I'm glad I invested, though.  A mixture of robust varietals, Carignan and Grenache, it is most unusual but very appealing.
Rich almost treacle flavours with barbecued plums and roasted pine nuts, or possibly even pistachios.  If served at cellar temperature (Say 15°C/59°F) it even goes with fish pie and peas.  No really!  Don't even ask how I found out, but it was a surprising debunk to the myth that robust red wines don't make fishy bed partners.
Sell your stocks and shares now and invest in wines like this.  They will reward you in the dark days ahead.