How can New Yorkers afford to attend Yankees matches?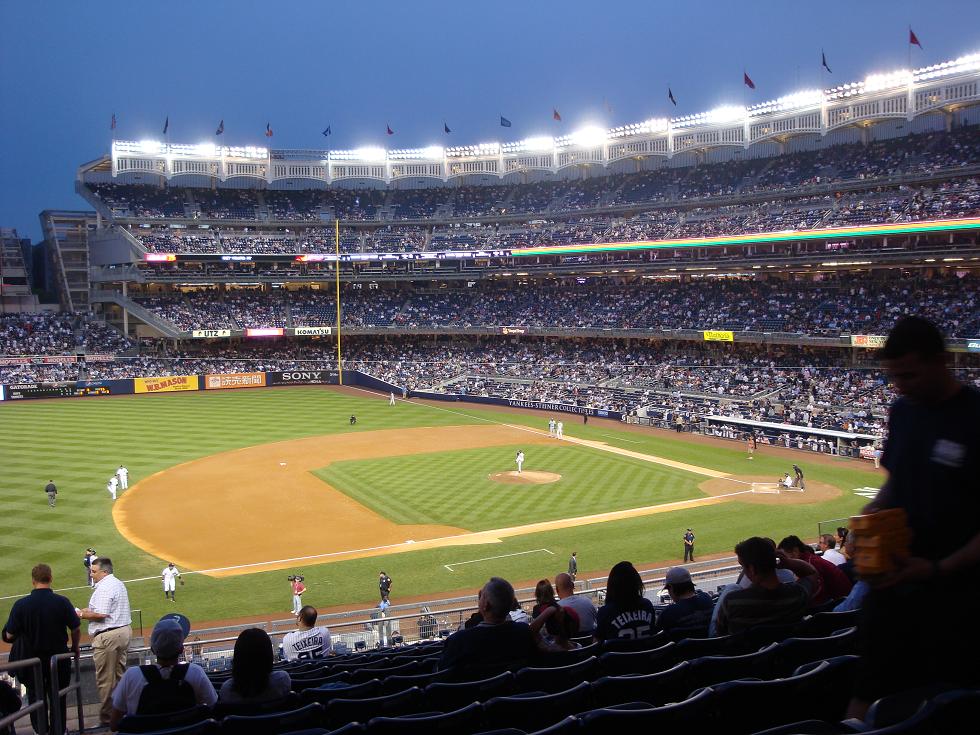 In addition to watching the game, in true New York style, every opportunity is offered to lighten your wallet. Here is the full shopping list:
Tickets $180
Programme $10
2 Baseball caps $30
2 T-shirts $50
2 beers $22
Hamburger $7.50
Chicken tenders $11
Fries $8
Subway fares $4.50
Watching the Tampa Bay Rays get wallpapered – priceless
That's a whopping $323 for a 2 person visit.  So far this season, the Yankees are 50-22 for their home games, impressive record by any standard.  However, I am going to do the math for you – that is $11,628 per fan on average and we are not even into the post season playoffs yet.  With the Bronx Bombers looking good for a shot at the World Series, and the average New York family income at $53,000 before tax, it's a good job you can get a Yankees Bank Loan via the Bank of America sponsorship deal!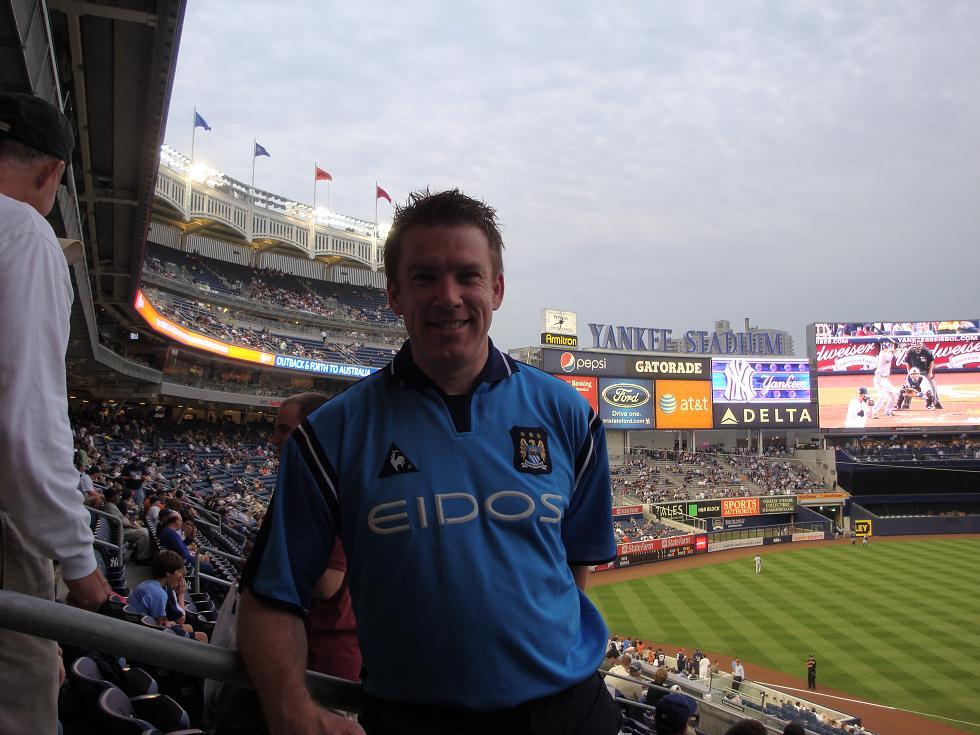 PS – I am especially astonished by the $11 (£7) beer, I used to think $7 was expensive.  Although, at the ripe old age of 45, I liked being asked for ID.
PPS – Having moaned a bucketful at the prices, I really enjoyed the game and could easily get addicted to baseball.  Shame the TV coverage is so poor in the UK.