OK so I've slagged off New Zealand Sauvignon Blancs.  Well actually, far from having slagged them off, I've merely suggested that French Sauvignons, and in particular, those from the Loire Valley should be given a 2nd chance.  But I've always expressed my admiration for NZ Sauvignons, and Cloudy Bay is my favourite so far.
So when I was offered the chance to buy a mixed case of Kiwi SBs from 2006, including a bottle of Cloudy Bay for only £109, I jumped at the chance to make a few comparisons.  An opportunity to retest my theory that the French are moving ahead again in quality and VFM.
The first bottle I tried was Dog Point 2006.  But this was no dog!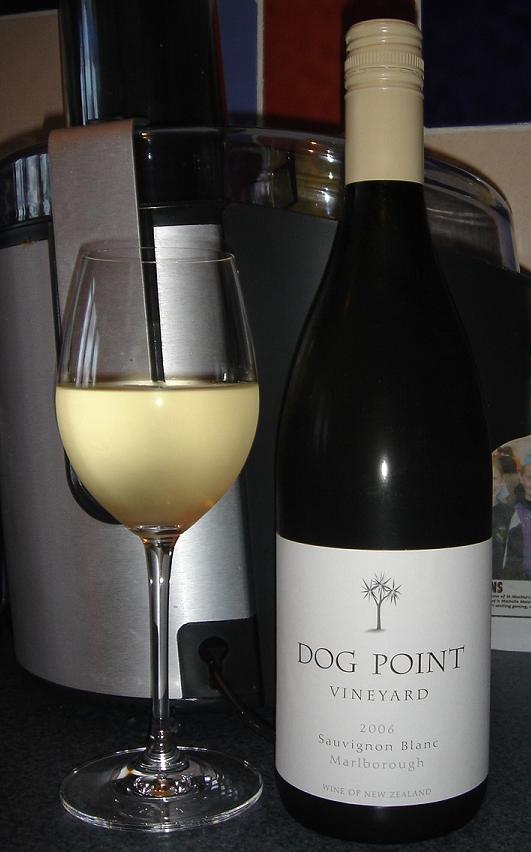 I love the label – simple, simple, simple and classy.  And I love the almost ubiquitous (amongst Kiwi SBs) screw cap.  For wines that should be drunk young, why oh why use a cork?  This is one feature that stands New Zealand head and shoulders above the antiquated, conservative and obstinate French.
Back to the wine.  Whilst it is a cliché that Sauvignon Blancs smell of cat's piss, this particular dog was almost certainly well into feline urolagnia.  What a stink!  However, whilst cat's piss on a gooseberry bush is the usual claim, this one had an aroma and intense taste of peaches, maybe caramelised slightly.  I loved it but suggest drinking with a peg on your nose (unless you are a sexually deviant dog).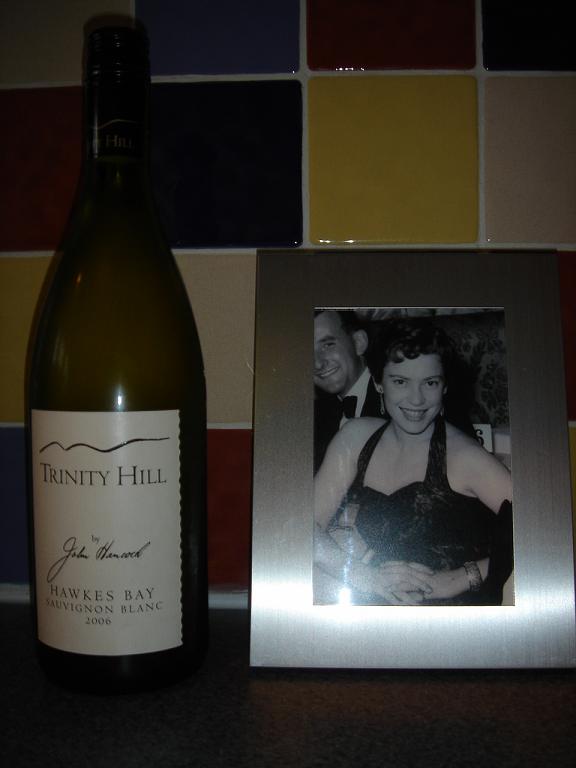 The second bottle I opened was Trinity Hill "by John Hancock" from Hawkes Bay.  Another very impressive label – simple and attractive.  That's one thing most Kiwi wines seemed to have learnt from Cloudy Bay.  The reverse of the bottle claimed to offer "typical characteristics of passion fruit, nectarine and citrus blossom with a hint of gooseberry evident".  I thought the gooseberry was the most prevalent flavour maybe with a touch of grapefruit and apricot, but very drinkable.  I am impressed with the case so far!
Things were going well, so I went for the hat trick.  Wither Hills by "Brent Marris, Winemaker". The label said "fresh herbal aroma with ripe gooseberry overtones". By this point in time I was so weak I simply agreed.  Touch of coriander?  Perhaps a little sage.  Oops I've run out of thyme…