A lads' weekend in Puerto Banus (or Port Banus as I call it) and we needed some lunch.  We stayed at the H10 Andalucia Plaza (best breakfast in the whole of Spain).  Still, it was our first day and we hadn't had any breakfast so we ambled in the direction of the port, and we decided to sample a nice "friendly" looking bar:  Café Los Amigos.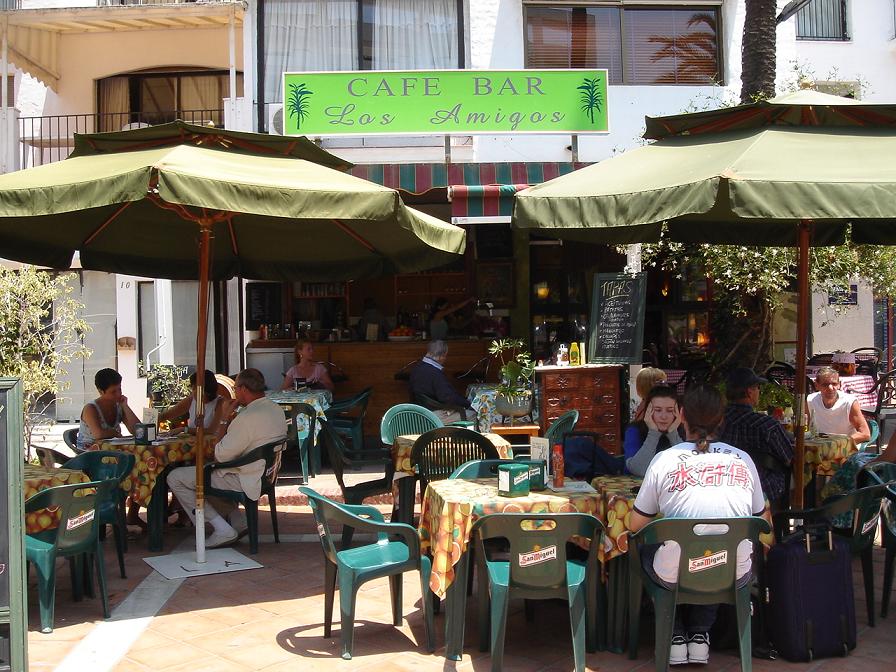 Paul had spent 7 years in Barcelona and claimed not only to speak Spanish (true) but also Catalan (stretching the truth, and irrelvant anyway on the Costa del Sol).  He told us the Bocadillo de Lomo (con queso) was a top dish.  We were led to expect a huge sambo with beautiful lomo and various extras.  Basically it turned out to be a mini-baguette with ham and cheese on a small side plate with nothing on the side.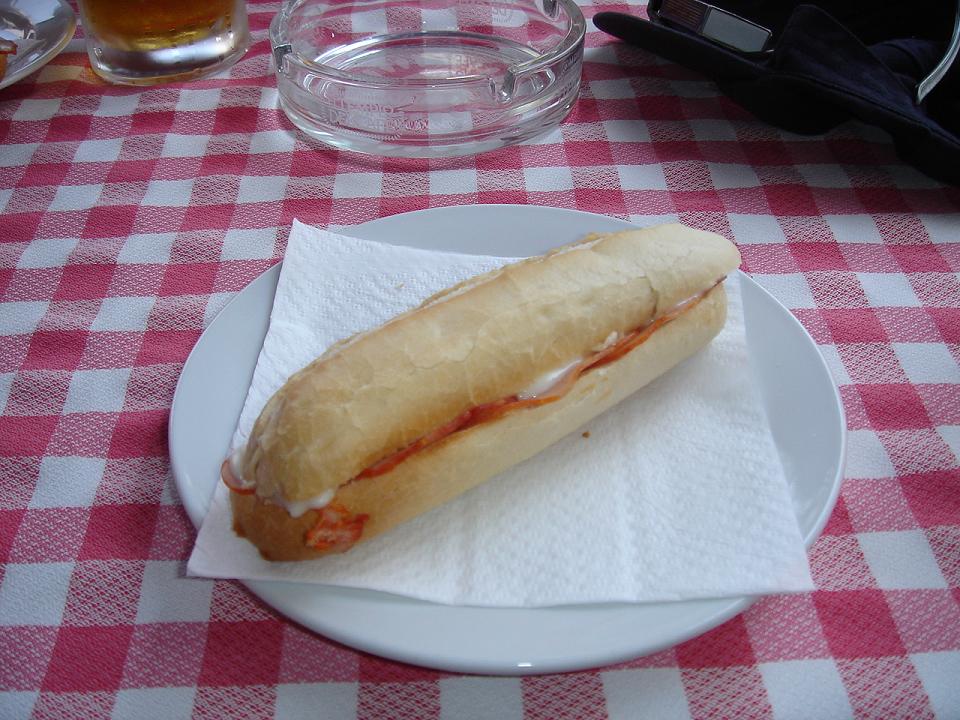 Fortunately the beer was OK (didn't try the wine – sorry), and the staff were very friendly.  They even took our photo (from left Deso, Alo (me), Glenno, Paulo, Jeffo)…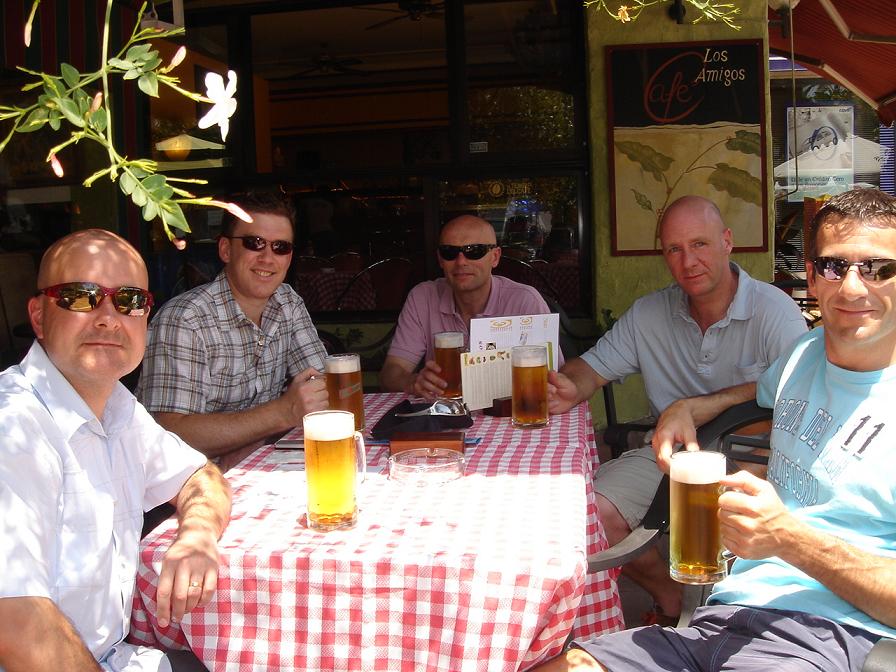 I did a quick round table survey and the average mark was 6/10.  Our holiday was off to an uninspiring but friendly start.
Café Los Amigos, Av. José Banus, Jardines Del Puerto Loc.9, NIF. X-1048623-F.  Tel: +34 952817484.