A red letter day….or rather, a brown box day.  My first case of 2007 New Zealand Sauvignon Blancs est arrivé and I am over-excited, but there is good news and bad:
I am slightly disappointed that Dog Point is not included in this year's case.  But this is more than made up for by the price, which at £110 including two bottles of Cloudy Bay seems particularly good value.
The brown box had been left outside my front door, and the ambient temperature was a perfect 8 degrees, so I immediately unpacked the box and cracked open (or rather unscrewed the cap of) the Cloudy Bay.  I expected a complex rhubarb and citrus aroma, like the 2006, but was surprised to get a noseful of gooseberry.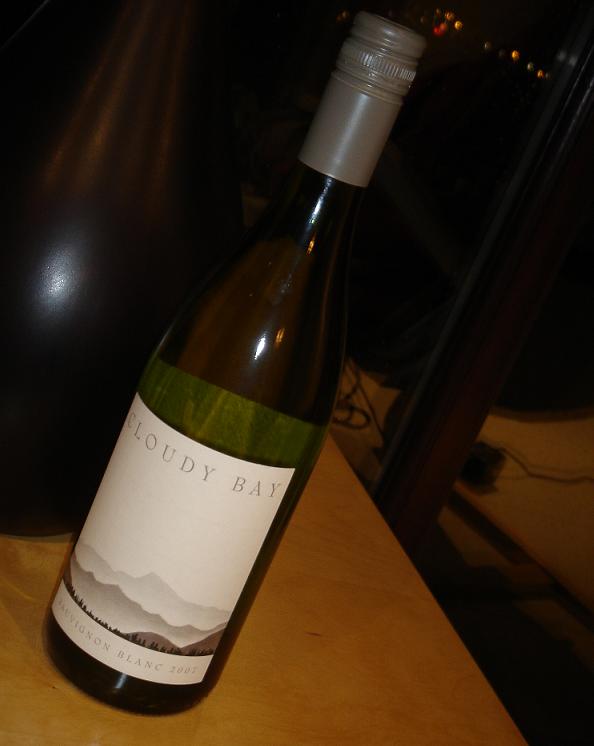 The colour was much paler than 2006.  The flavour was still super intense and super zingy, but this year it reminded me of the sort of sugar coated lemon jellies that frequently get passed round at Christmas.  Very pleasant but I thought the wine lacked the complexity of its predecessor.  At this stage I would recommend seeking out the 2006 (if you can find it) but that leads me on to a separate thought – maybe I am drinking the 2007 too early?  We all know that Kiwi SBs should be drunk young, but maybe even a few months "age" in the bottle is important?
Next time I fancy Cloudy Bay, I am going to drink my last bottle of 2006,  and leave my remaining bottle of 2007 until later this year.  It will be interesting to compare notes.
After writing this post, I searched for online reviews of the 2007 and found them very thin on the ground.  Perhaps everyone else already knows that it needs more time?