Is it so wrong to like Cloudy Bay?  It used to be the wine for the cognoscenti but it got a bit too big for its boots.  It's not exactly a mass produced and marketed wine like Jacob's Creek (perish the thought), but those in the know yawn and say "Cloudy Bay?  It's a bit 1990's man…."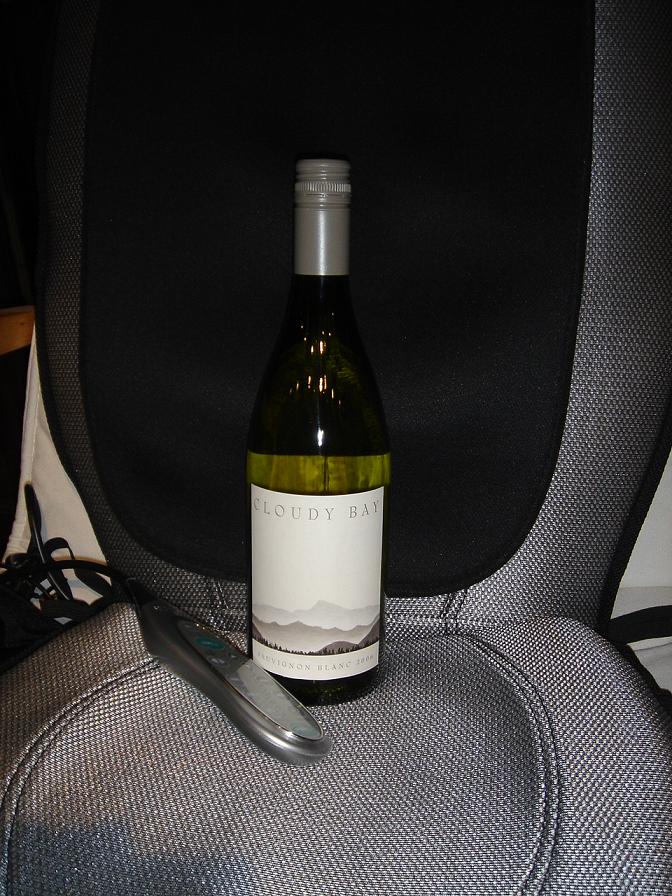 I'm going to stick my neck out and volunteer that I still love the stuff.  I still use it as a mental benchmark to compare Sauvignon Blancs from the Loire valley as well as New Zealand.  But despite drinking the stuff regularly, I never captured any notes, so here are my thoughts.
You can get Cloudy Bay for between £16 and £20 a bottle, from Harvey Nichols amongst other places.  I am not sure why Laithwaites charges an astonishing £26 per bottle!  Don't pay it.
On opening the sensible screw cap, the taste was stewed rhubarb with brown sugar.  Some citrus emerges, probably white grapefruit.  It has a very long finish for a white wine and there is something floral or herby there – basil???
The word "zingy" was invented for Cloudy Bay.  The word "expensive" was invented for Laithwaites.  Don't combine the two.  If you can get Cloudy Bay for £18 or less, then it's a great value wine.
I am going to stick with it and I can't wait for the 2007 to be released.