Is it really necessary?  On a bicycle?  I mean, I am thinking of buying a mountain bike but should I put a bell on the handlebars?  Enough of the knock knock jokes, let's get straight to tonight's wine which is the last remaining in a case of Kiwi Sauvignon Blancs I procured from the Wine Society, and the second most expensive of the batch.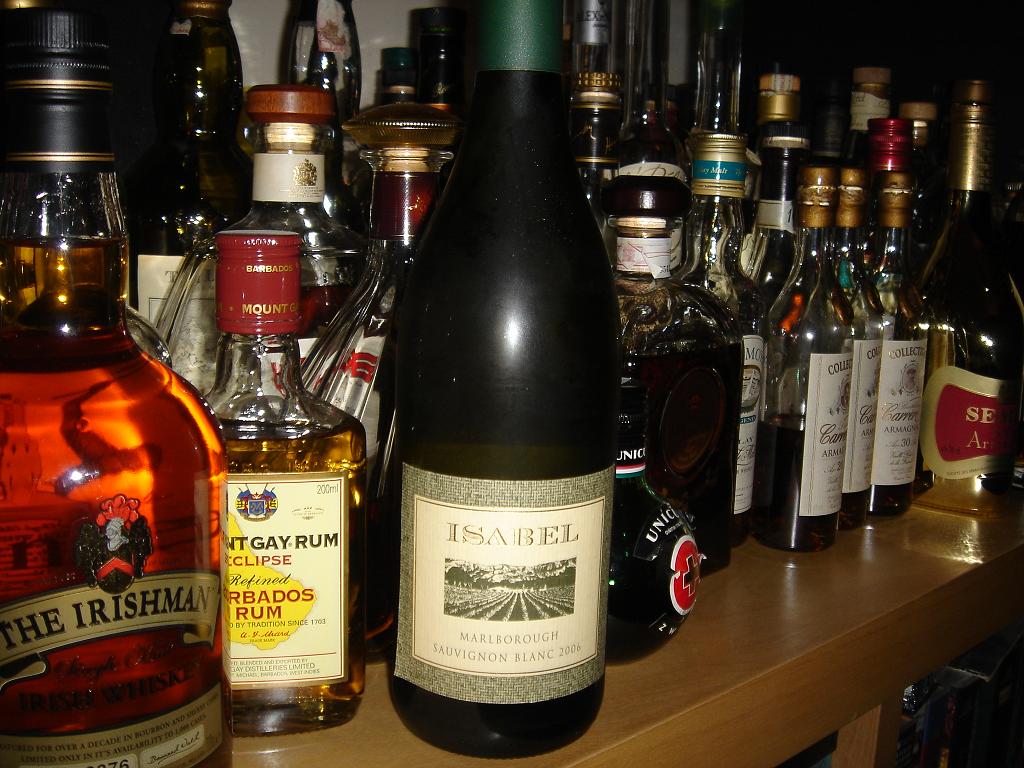 The title of most expensive, was awarded, obviously, to Cloudy Bay 2006 Sauvignon.  A pure rhubarb delight but so it should be for the best part of £20.  This Isabel 2006 was also from Marlborough but I only had to work for 23 hours to afford it.  At 13% alcohol, it had the typical gooseberry aroma, but it was more complex than most Kiwi SBs.  White grapefruit with caster sugar was my conclusion.  Perhaps notes of honey adding interest.
A super long finish of refined zing.  I think it's a real challenger to Cloudy Bay.