After numerous weeks of seemingly endless rain, I was close to completing my ark.  However, still no closer to cutting the lawn which was starting to look like a very green field with very long grass on it.  Then one evening we had a breakthrough.  The sun shone and I went outside looking for pairs of worms, slugs, blackbirds, snails and magpies to take with me on my maiden voyage.  They all seemed to be absent, so in desperation I mowed the lawns.
Now, my front lawn is on an angle of about 45 degrees, so I have to mow it wearing golf spikes, but with a petrol mower, this is the gardening equivalent of climbing the north face of Everest in a t-shirt and a thong.
So whilst doing my Sly Stallone impression my mind started wandering.  Not only did I have to cut the grass, I had to strim, edge, weed, clear and generally tend the forgotten wasteland.  It was quite a task and required effort and dedication.  What happens to winemakers when they have too much rain and they get behind with their duties?  What happens when the weather conditions are far from ideal and the grapes have to be carefully parsed?  What happened in Bordeaux in 2004?  I reckon the best wines came from a combination of attention to detail, careful selection, and luck.
I recently received my 2nd (and final) tranche of in bond Bordeaux from 2004.  On this occasion it was 2004 Château Lascombes.
I had heard that the chateau had changed hands in 2001 and improved dramatically.  I first encountered Lascombes when I tried the 1997 a few years ago and actually I thought it was good.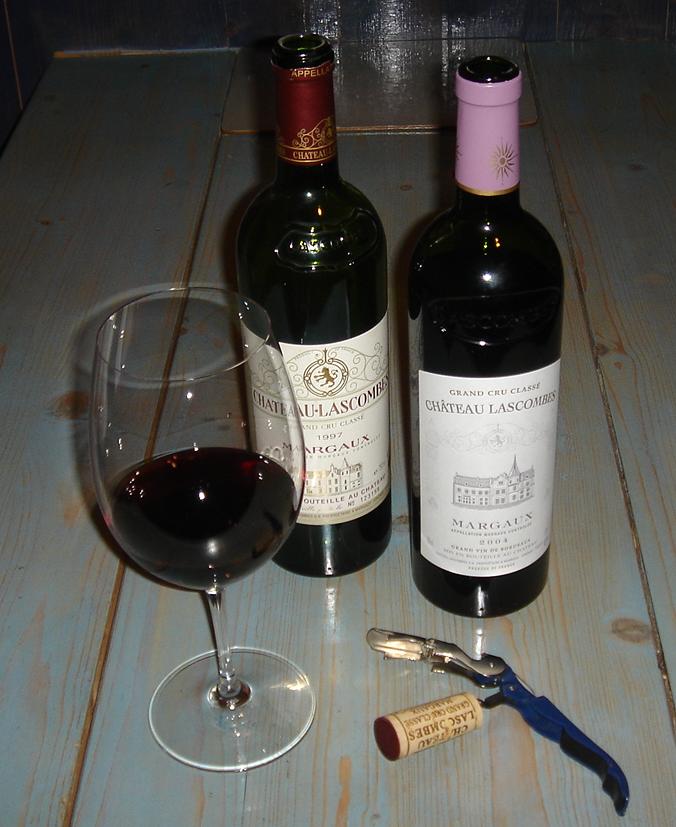 I think this wine is already drinking well.  Complex flavours with prunes, a touch of strawberry and some woody spice.  Slightly tannic, but lovely.  I won't be waiting a year before I open my next bottle.  If you've got some drink it now…  If you haven't you can get some from me for £50 per bottle (max one per customer) plus P & P.
I still think they should go back to the old bottle design though.  I mean who wears lilac collars these days?