A bizarre encounter with some of York's finest scummy kids, as we walked from our hotel in leafy Clifton past the glorious Minster, meant that we nearly missed our table at the Blue Bicycle, a place recommended by a friend who used to live here. I had expected a smooth passage (both before and after the meal) but, to be honest, the bottom feeding teenage toe-rags that I almost ended up having to punch away from us, left me wondering whether there is a city in this country that is safe to cross on foot. Where could I have been more surprised to learn this than the twee and ancient Roman city of Eboracum?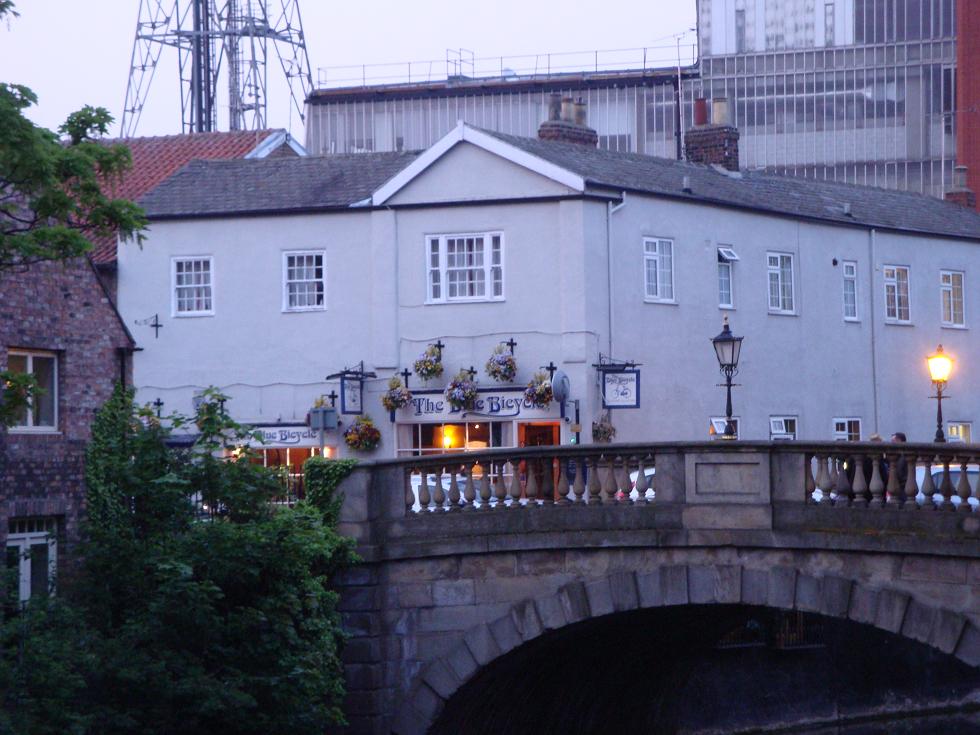 By contrast, the interior of the Blue Bicycle is very Bohemian with ultramarine water glasses, Van Gogh sunflower coloured walls, and Lautrec painted mirrors. A little reminiscent of the label of a Hahn Estates Cycles Gladiator wine, and no doubt inspired by the same genre of painting.
The menu is quite interesting but the specials board blew me away. A starter of scallops, sat yawningly and predictably on black pudding, was much less boring than it sounds. Tomato chutney and sweet glazed onions brought the LS Lowry out of a pudding noir that, although the restaurant claimed was from Yorkshire, was of a quality that is rarely found outside Bury Market, Lancs.
Food is always nicer when eaten with proper instruments and what better than solid silver forks and bone handled knives. The wine glasses were unremarkable but the wine list was Gaucho Grill in reverse. My Ropiteau Chablis, at £29 outbid the cheapest wine I can remember seeing at Gaucho, Leeds where we ate the night before. Grapefruit, dark sugar, dry and flinty it went great with scallops and stone bass, which as it happened was my choice of main.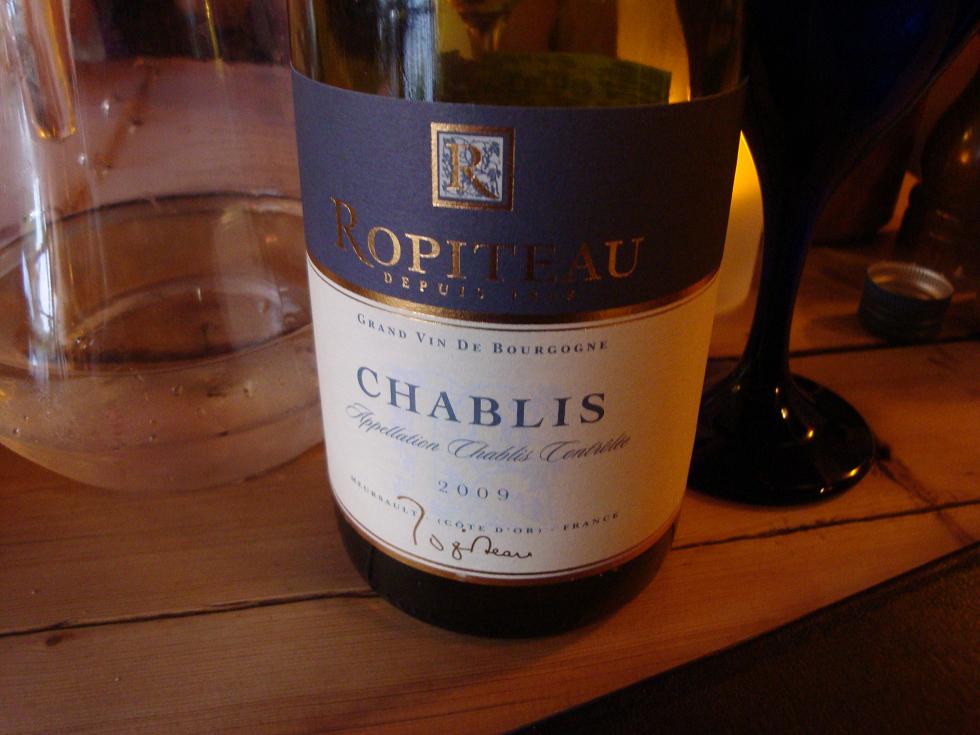 To cut to the chase, the only disappointments were dry falafel with my bass, and soggy crackling with Fred's pork belly. Otherwise the whole meal, including wine was faultless.
However, the sting is in the tail. The prices are pretty steep for Yorkshire, in terms of food. Expect to pay £10 for a starter, twenty for main, and £7.50 for a dessert. The wine list is such good value that it makes up for the difference so your overall bill will be 50% of a capital experience. Nonetheless, I decided to pay the £100 bill (inc service for two) and decamp elsewhere for a coffee and Armagnac,
When in York, do as the Lancastrians do and pilfer, rape, and pillage the bicycles. Especially the blue ones. Then cycle over to this funky, fab foodie place for some fine scram, but bring your credit card….and a pair of boxing gloves.
The Blue Bicycle
34 Fossgate, York
YO1 9TA.
T: Â +44 (0) 1904 673990
W: Â www.thebluebicycle.com