In February I sampled the 2006 Pinot Noir from this brand and gave it a good account.  A 2008 appeared recently, I figured it was worth another go.  But Pinot Noir is notoriously fickle and as a result is often expensive.  Is it possible to make a decent one and then ship it half way across the world and then sell it for a pittance?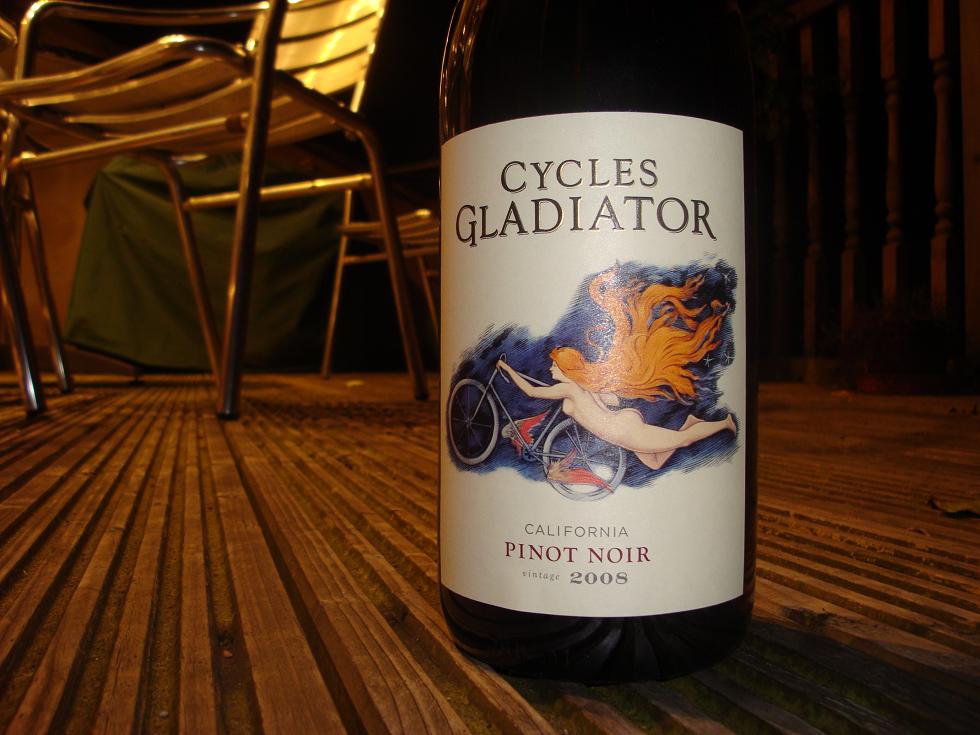 Certain wine brands seem capable of achieving this.  I frequently quote Concha y Toro, from Chile, as successfully mass marketing wines (including excellent Pinot Noirs) that actually taste quite good.  Cycles Gladiator is a low end brand from the Hahn Family but seems to have achieved the same knack.
Delicious strawberries and vanilla ice cream are the primary flavours.  But if you want this wine to taste at its best it is important that you drink it chilled and aired.  It peaked for me after about two hours in the fridge followed by an hour open on the sideboard.  Takes the slightly rough edges off it and turns it into a super wine.
Cycles Gladiator Pinot Noir, 2008, is available in the UK at Co-op and Somerfield stores at £7.99.