According to Haircut 100 in the 1980's, my favourite shirt was "on the bed", but it didn't encourage me to do a somersault on my head.
Another musical/clothing misnomer came from Scottish warbler, Paolo Nutini who extolled the virtues of new shoes.  I think most readers will agree that old shoes are infinitely superior.  Only Oliver Sweeney makes mens' shoes that fit quickly but they are bloody expensive.  Most Northampton based shoemakers require a 3 month run in period and an oil change.  Other brands simply expire within that period.
So we are left with our old favourites.  Comfortable and reassuring.  Loyal friends, whose passing we mourn like a childhood pet.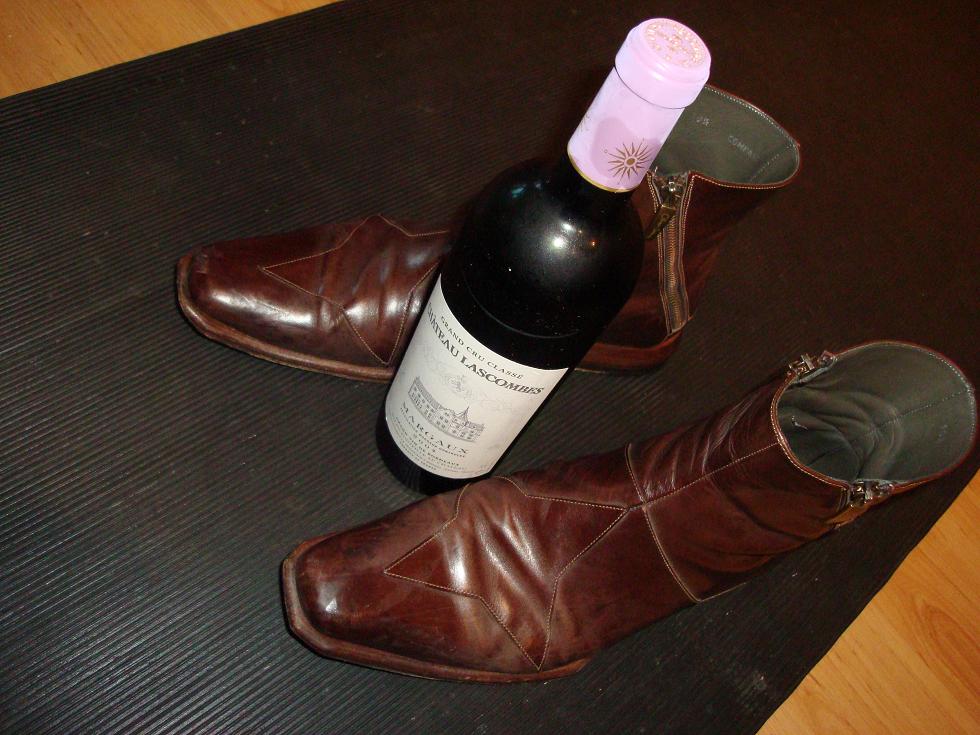 Most Bordeaux reds are clamped into my combine harvester denied from darkening my Riedels for several years.  But this is wrong.  I hear that many 2004's, for example, are drinking well.
I bought some en primeur Lascombes from the Sunday Times for about £24 per bottle.  I sampled a 2004 this evening.  Very nice.
Stewed apples, blackberries and custard with some highly complementary cinnamon.  I decanted it and it developed into something quite complex, gamey and even high.  Like the smell of an old pair of shoes?  Maybe not, but I think this one may become an old friend whose passing I mourn.  Last tasted July 2007.  10 bottles left…..