Red sparkler?  Are you having a laugh?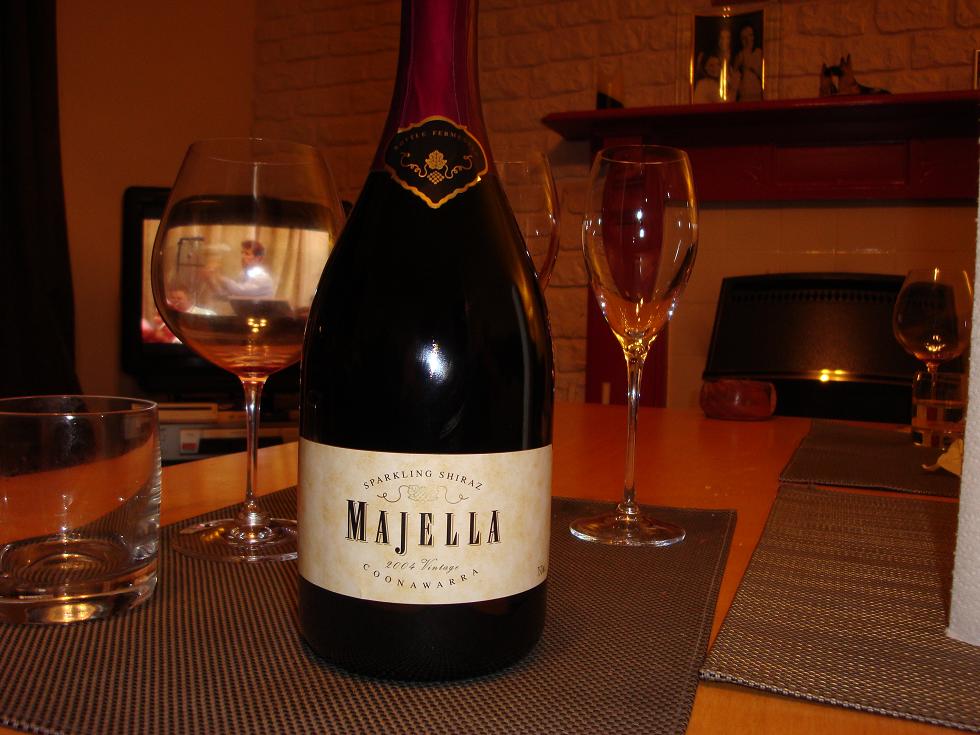 When I poured this Shiraz from the Lynn family in Coonawarra, it held all the promise of a Heston Blumenthal raspberry sorbet.  Alive fizzy and erm…raspberry coloured.
But it disappointed badly. A heavy wine with some cherry and banana but slightly stale like old cornflakes.
Champagne is about sparkling clarity.  The sort of brightness that streams in through your bedroom window on a Sunday morning in August, when a little bit of bedroom gymnastics is on the cards.
This was dull as dishwater and wouldn't have even made a Chippendale stand to attention.  However, in fairness, I think it is simply past its best.  My mate JJ who graciously brought it over (and hopefully doesn't mind me writing so ungraciously about it) has probably stored it in an airing cupboard for a few years which, one assumes, might not have helped.
I'll try another (younger) bottle one day.