I am always looking for awkward wine/food matches like boiled eggs, beans on toast, and chicken massalla.  I've just hit the jackpot with the latter having grabbed this Tannat based wine on a rare visit to Nicolas.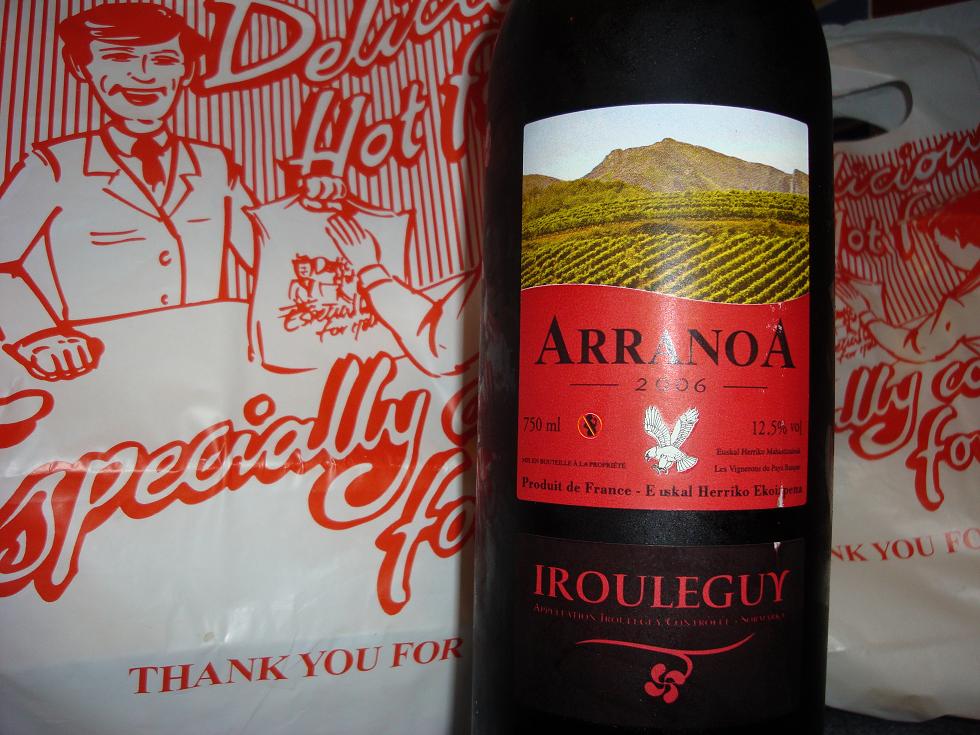 I bought this last year from one of the London stores.  I guess the price has dropped quite a bit from the £11.50 I paid!  Never mind.  The wine is actually worth much more than €7.60.
Smoke, rice paper, fruit and wood spice make it the perfect complement for a Friday night Ruby.  And although rich in flavour it is relatively light in alcohol (12.5%).  I definitely advise you to take note of the recommended serving temperature (15-18°C).  In my house that takes half an hour to an hour in the fridge, but then again I do live in sunny Leeds so you may need less.