I've just come back from the Amazon.  I couldn't resist the recommendation they emailed me for a couple of reasonably up to date books on my favourite subject.  Both reference works of some weight, metaphysically as well as in the sense of excess baggage.
So if, like me, you fly on a Ryanair budget (and believe me, I wish I didn't have to), then you will have to pay a £20 supplement if you want to take them on holiday with any more than your swimming trunks and sun cream.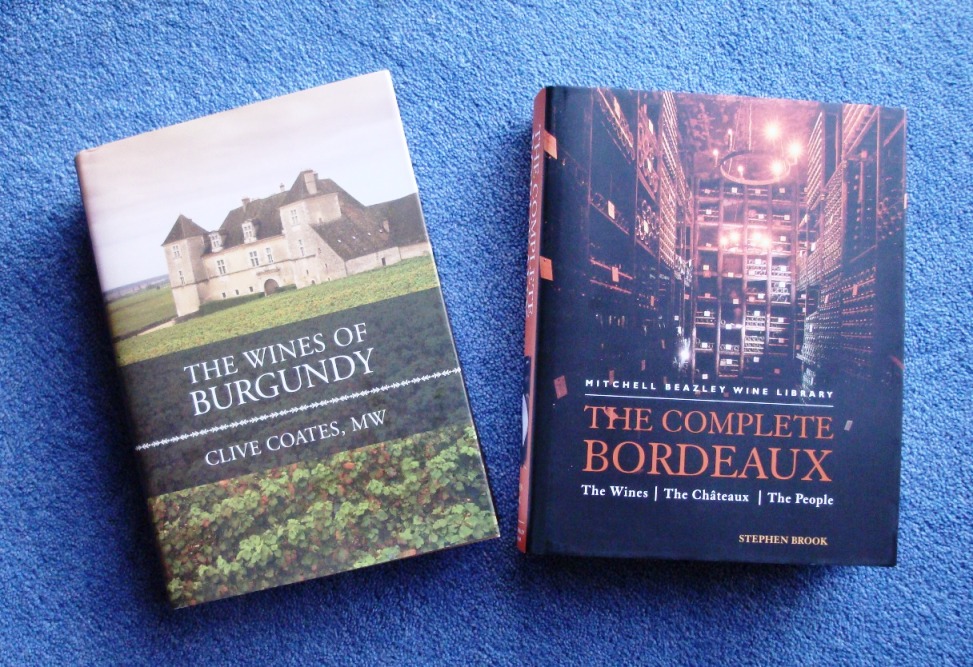 But we are far from bedtime, or holiday, reading here.  Clive Coates' writing style is dry and difficult to read at times but you cannot doubt the guy's endearing passion and supreme knowledge.
Equally knowledgeable but only marginally more Graham Greene is Stephen Brook.
However, as reference guides, these books are immense additions to my bookshelf in every sense.