I assured some French friends who visited recently, that ignorant southerners who claimed that it rained in Manchester 24 hours a day were plain wrong.  In my experience the average precipitation is a considerably more modest 23.  I am looking forwards to tomorrow between 8 and 9am when we are promised a refreshing spot of light cloud.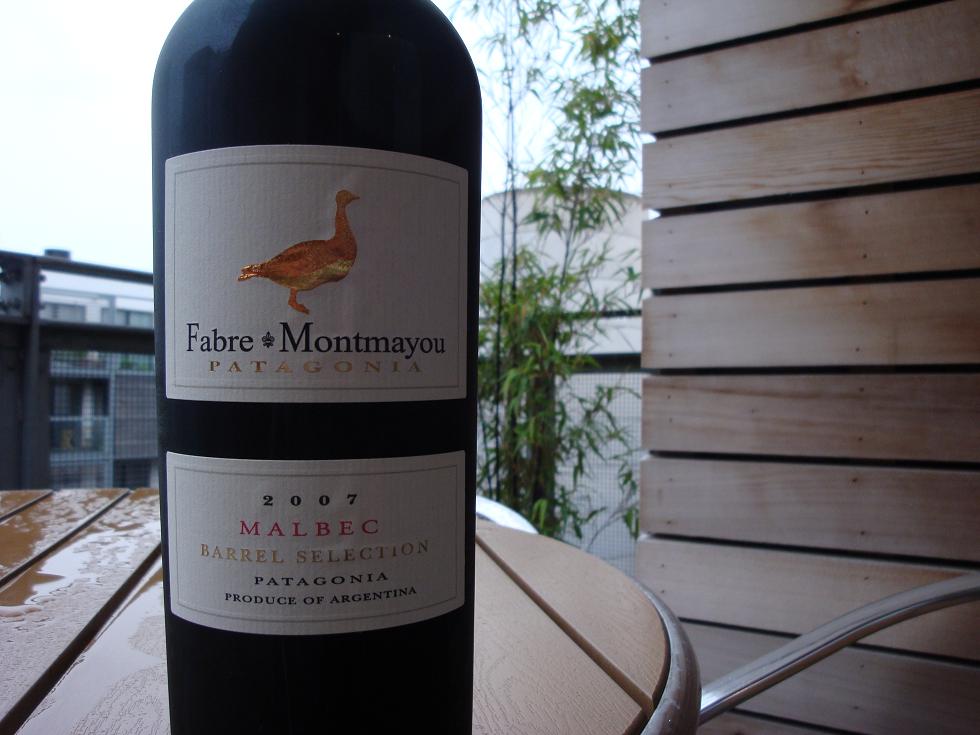 Recently, I had a good experience with Fabre Montmayou Torrontés and I almost always love Argentinean Malbec.  Combining the two I ordered some 2007 Montmayou Barrel Selection from Virgin Wines at £10.99.
Come to think of it, doesn't it rain a lot in Patagonia?  Maybe it would suit me…
Normally Malbec gives me simple flavours of cherries and dark chocolate.  This one is more complex adding spice and liquorice with a crème brulée finish and a slight kick of chilli.
Not cheap, but worth the extra dosh, I think.  A bit like Carlos Tévez?  At least he has had a couple of years to get used to the temperate climate, and on £150,000 per week I am sure he can afford to put a sound roof over his head, and install some inter continental ballistic missiles on his South Cheshire Estate to protect him from angry United fans.