I've sacked Mybloglog.  What is the point when Facebook (you see, no need to provide a hyperlink) is taking over every social interaction on the web.  I like to think that LinkedIn looks after business interaction, but Facebook's success in the social space has undoubtedly been due to its open platform.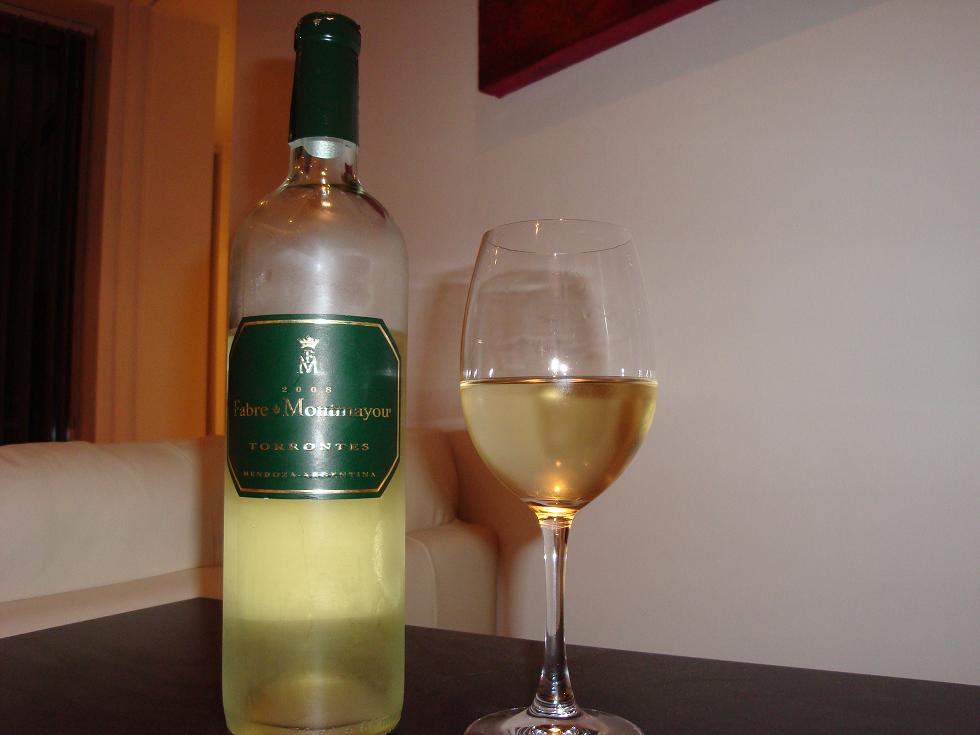 Anyone can develop an application that enhances Facebook and (possibly) earns them some cash, or perhaps just respect.  Either way, it makes for a rich user experience and the latest way you can follow this blog is via NetworkedBlogs.  An application you can easily find on Facebook.
Maybe Twitter, Picasa, Flickr, and Friends Reunited will all be subsumed beneath the Facebook steamroller soon.
I wasn't going to bother writing up tonight's wine but it turned out to be pretty decent.  Facebook is arguably one of the best ways of letting the world know that I have found something worth drinking – and at a reasonable price.
Fabre Montmayou Torrontés 2008 is from Mendoza, a place where the Torrontés grape seems to thrive.  Torrontés is ten a penny in most supermarkets but defo worth a try – it almost always overperforms the lowly status afforded to it by its inherent price point.  This one came from Virgin Wines at £7.99 and tasted of apricot, peach and pear.  Tangy, fruity, super refreshing and a surprising match for beans on toast.
The fruity Torrontés grape complements the sweet tomato sauce (added sugar), and the chalky texture of the beans marries well with the citric dry acidity of the wine.  Yum.
If you want to follow this blog via your Facebook account, simply go to the Wino home page and look down the right hand column until you find NetworkedBlogs, and click the "Follow this Blog" button.