At only 10.5% alcohol and a mere 25cl bottle (a large glass of wine at most British pubs) this wine had to live up to a £11.44 price tag.  Yes, I know, only Costco could come up with this odd valuation.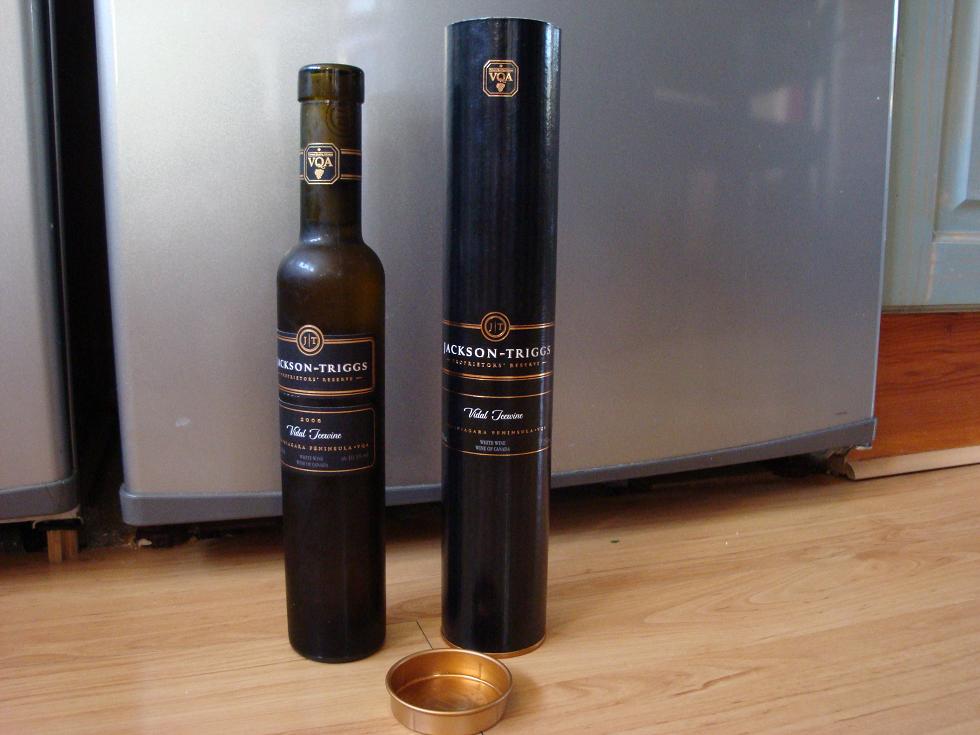 This is, I think, the first wine I have tried from Canada and with grapes pressed at -10°C, maybe the first real ice wine.
There is the most intense floral aroma with a fruity taste.  Lavender, lychee and honey – highly intoxicating, unusual and extremely sexy.
Very impressive and probably the best wine I have bought from Costco, and certainly the best value, despite the tiny bottle.  It may look like a post-asparagus sample but, fortunately, it doesn't taste like one – more like honey and manna from heaven.  Totally gorgeous with runny cheese.