Sounding like a Vic Reeves' Shooting Stars comedic expletive is not normally a criterion by which I evaluate whether to buy a wine, but somehow this just grabbed my attention on a recent visit to Majestic, Leeds.
South Africa is a bit of a blind spot in my wine rack and I occasionally have to remind myself that good wine comes from English speaking zones, as well and French and Spanish.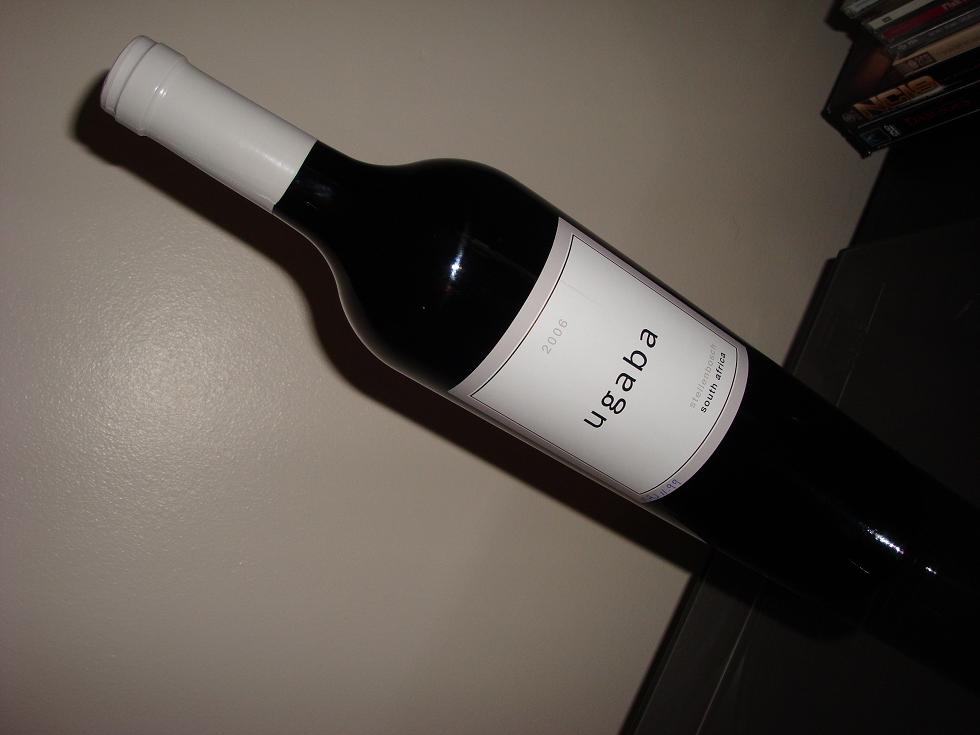 This wine is made from Syrah, Cabernet Sauvignon and Merlot in proportions 42:32:26 and spends 10 months in French oak.
On opening there was faint Hydrogen Sulphide but this quickly dissipated and left a passable impression of a decent claret.  At first it smelt deep, moody and just a tad yeasty with a raspberry rush.  First sip was raspberry, violet, and vanilla.  Far from being spoilt, it was bright, fresh and almost as exciting as a freshly powdered slope (snow I mean, not cocaine).
Eranu or Uvavu?  Ugaba Stellenbosch 2006 is £11.99 at Majestic and this represents good value.  ERANU!