It is all too easy to be sniffy about the major wine brands when you've had your nose in the books of Parker and Robinson.  But have you tried anything from Chilean producer Concha y Toro lately?  Or the sub brands Cono Sur and Casillero del Diablo?  Interesting stuff and generally high quality, but in the UK, I remember the Australians as being first in the queue to bring wine to the proletariat via supermarket and pub alike.
Aside from the ubiquitous Jacob's Creek, I recall Hardy's as being a brand leader. So when my neighbour, Peter, brought a bottle of Varietal Range Chardonnay round to my barbie, I was first insulted, then dismissive and finally intrigued.  Obviously, in Peter's presence I sniffed at it, parked it in the corner and turned to open a bottle of something exclusive and French (albeit cheap and ropey).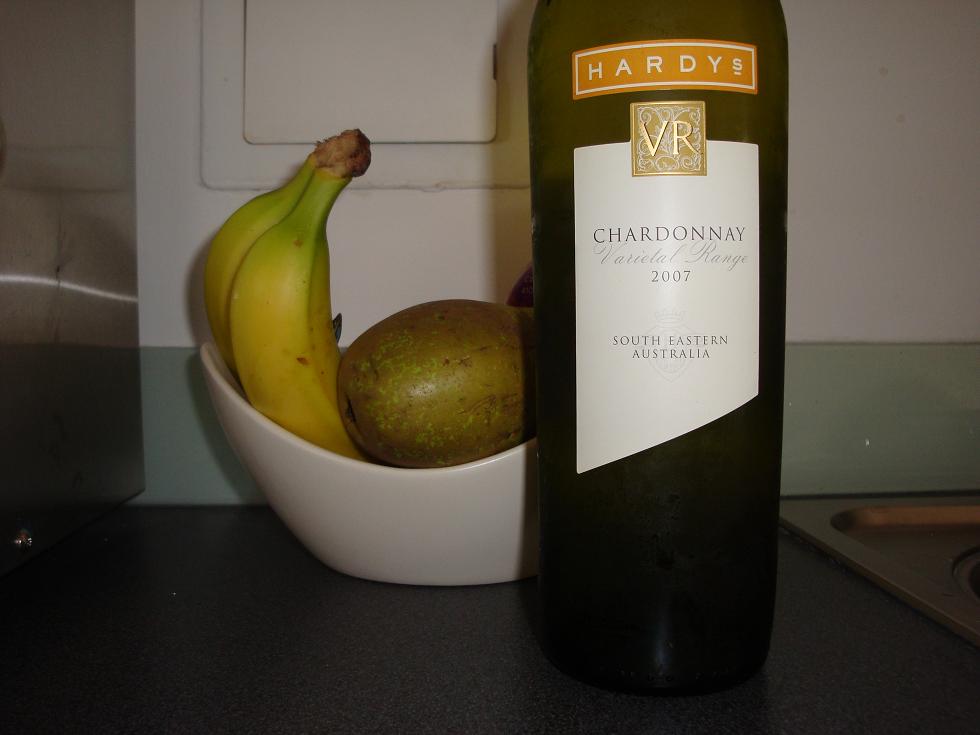 Curiosity got the better of me this evening and IÂ opened the bottle.
In both smell and taste it whacks you in the face with a bunch of exotic fruits – mango, papaya, pineapple and guava.  In that sense it is not particularly complex.  Serious winos might allege that it is one-dimensional but as John Holmes discovered, there is nothing wrong with possessing only one dimension as long as you make that one count in spades…
Time to drop the major brand prejudice and simply focus on whether or not you enjoy the wine, eh?
You can get this at most supermarkets for just over a fiver.