Just one day after the final match of the season, the 2008/9 FA Premiership is already a distant memory.  We now enter the silly summer season where silly sums will be spent on sop soccer stars with scant regard for common sense or the common fan.
If there is one maxim in life that everyone understands it is that money does not guarantee success.  I mean, look at Mark Hughes' under-achievers.  Being a long suffering Man City fan, it is no surprise to me that we scraped in mid table a whopping 5 points clear of footballing paupers, Stoke City, even though one of our players cost more than Stoke's entire squad.
I have to congratulate Stoke on an over-achieving season.  Based on the resources available to them and being newly promoted to the division, they were odds on to get relegated.  But Tony Pulis had a well thought out strategy and it worked.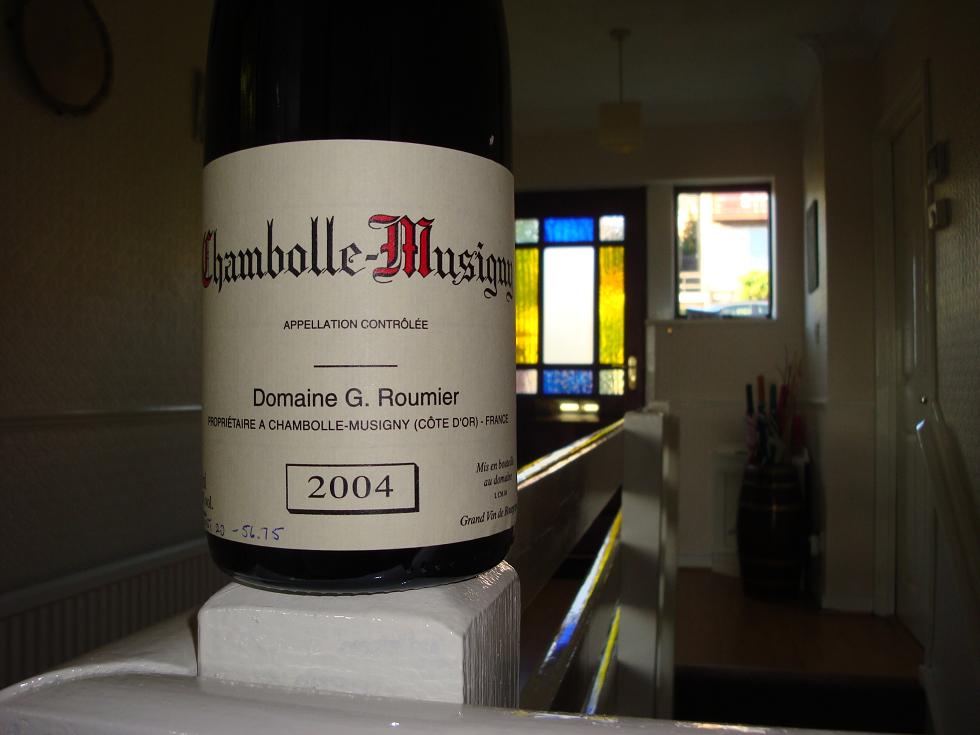 Strange game football eh?  But the same can apply to wine.  This bottle came from a Wine Society Mystery Burgundy Case (average implied bottle price £20 but actually was on sale for £56.75 on the WS website).  Ouch!  It better be good!
Tasting of soft white bread, bramble jelly and liquorice root, it was a bit like drinking a 1970's larder and I particularly liked the fact that the usual Burgundy barnyard aromas were largely missing.  I drank it enthusiastically, but I had to admit that whilst this Chambolle-Musigny is good, it is not £56.75 good.
In fairness I had intended to keep M. Roumier's efforts for a few more years and I wish now that I had stocked it at the back of the combine harvester, which might have prevented me grabbing it and whipping the cork out before recognising my prematurity.
Other over-achievers in the Premiership include 2nd placed Liverpool (who are not short of cash but have invested wisely) and Fulham – Roy Hodgson must wish his team was called "Rovers" such is the dream-like improvement from last year.
As for under-achievers?  Well I am glad I am not a Newcastle supporter.  I have a lot of sympathy for a team with fans as loyal as labradors, a squad with endless footballing pedigree, a top-dog stadium, but a history of dog quality management.  Sounds a bit like Man City?  We were there a few years ago and I wish you a speedy return.
And Mark Hughes?  I never wanted him and still think he is the wrong man for the job.  But it looks like we are stuck with him for at least another year so I am going to stop moaning and offer him my support.  I can't help thinking Man City are going to be the silliest sop soccer star spenders of the summer.  Fun fun fun!  And perhaps this circus alone will justify my huge investment of time and money in this sky blue roller coaster ride since 1970.