The third sample from Rowan Gormley's new venture, Naked Wines, is a Chenin Blanc from a part of the world Rowan should know well, since he was born there.  Not surprising then that South Africa is well represented in the early offerings from Naked, and Bain's Way seems to be manning the midfield with several varietals available.
I like Rowan and want to support his new venture but I can't pretend that I like a wine when it smells of napalm.  Come to think of it, I have never smelt napalm but I imagine it to be a rubbery petroleum mixture.  Anyway, of the first two naked wines that I tried, one was good, one poor.
So with the scores level at the hour mark, can Bain's Way nip into the penalty box and slot home the winner?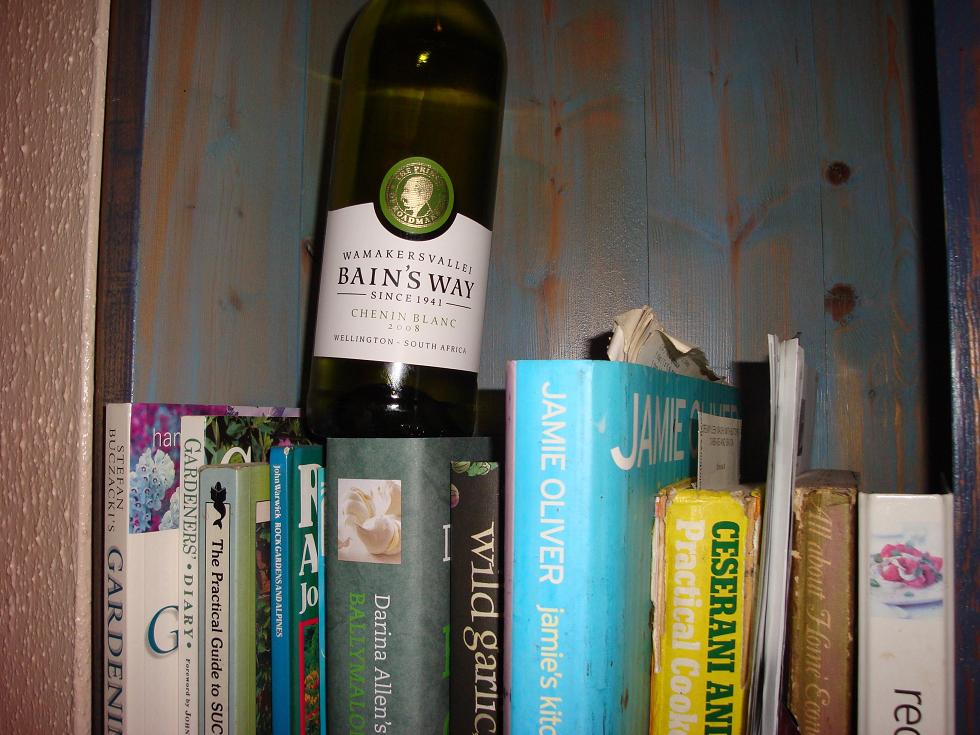 I think on balance this wine from Wamaker's Vallei, Wellington, South Africa is the Didier Drogba of the Naked Wines team.  It certainly hit the back of the net for me.
The aroma was as far from napalm as it is possible to get – honeysuckle and peach blossom – fragrant and delicate.  The flavour is more melon, honey, brown sugar and crystallized ginger.  Full of interesting nuances but very subtle indeed.
A sort of "out of yer face" alternative to brash New Zealand Sauvignons perhaps.
So, 2-1 to Naked and plenty of wines now starting to appear on the website.  I'll be trying some more from Naked soon, probably an odd mixed case here and there.  I am not sure that the Naked Wine Angel idea appeals to me, and I'll be looking for the website to take several steps forward from its current clunky, bug-ridden and inaccurate incarnation.  But it's early days yet.  I see Naked Wines moving out of the relegation zone before the end of the season.  If only I had the same optimism about Manchester City.