I guess it's a bit early to be drinking 2005 Gevrey, but I am an impatient man.  My father's death taught me never to put things off, especially if they are things you might enjoy.  As the old saying goes, if you do it today and you like it, you can do it again tomorrow.
You might think it trite to apply this logic to a bottle of wine but having the patience of a sinner is my cross to bear.  I am the curious cat with tannin stained whiskers.  The Kentucky Fried Chambertin.  The Blackberry addict who switched to Apple too soon.  The oenological antithesis to Mother Theresa, at so many levels.  And anyway, I ordered half a case, so I can do it again tomorrow if I feel like it.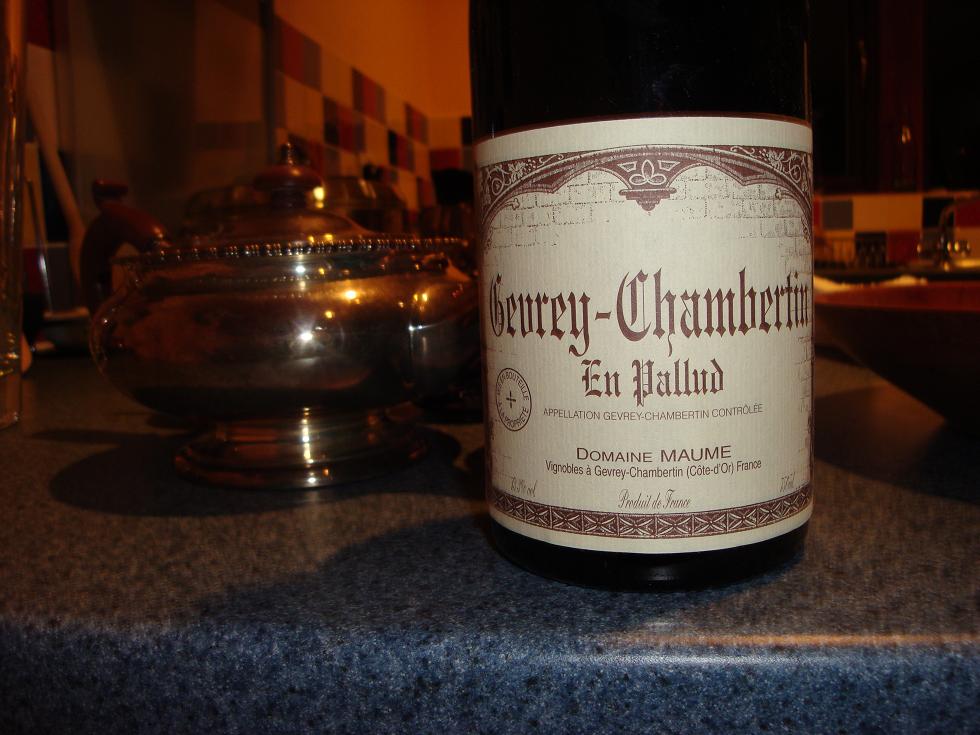 This Domaine Maume Gevrey-Chambertin En Pallud came from the Côte d'Or with an advised drinking range of 2009 to 2014 from the Wine Society, en primeur, at an approximate total investment of £25 per bottle.  It is worth every penny, even at the very start of its career.
Most Pinot Noirs smell of barnyards but this one has a slight soapy detergent thing.  A little like bubbles blown from Fairy Liquid.  The flavour is super zingy, rich and hedonistic.  The taste reminded me of the blackberry soaked sponge you find as the base of some trifles.
Absolutely gorgeous.  I can't wait to 2014 to drink my remaining 5 bottles, even if I am spared by the feline God of curiosity.