Smoky, moody, deep, mysterious, bitter, fruity.  All adjectives that, I have been instructed to inform you in no uncertain terms, do not associate themselves readily with my wife.  At least not for 25 days of every month.
Just as well she didn't visit the Virgin Wines website and pay £5.65 of her hard earned cash for this Adobe Cabernet.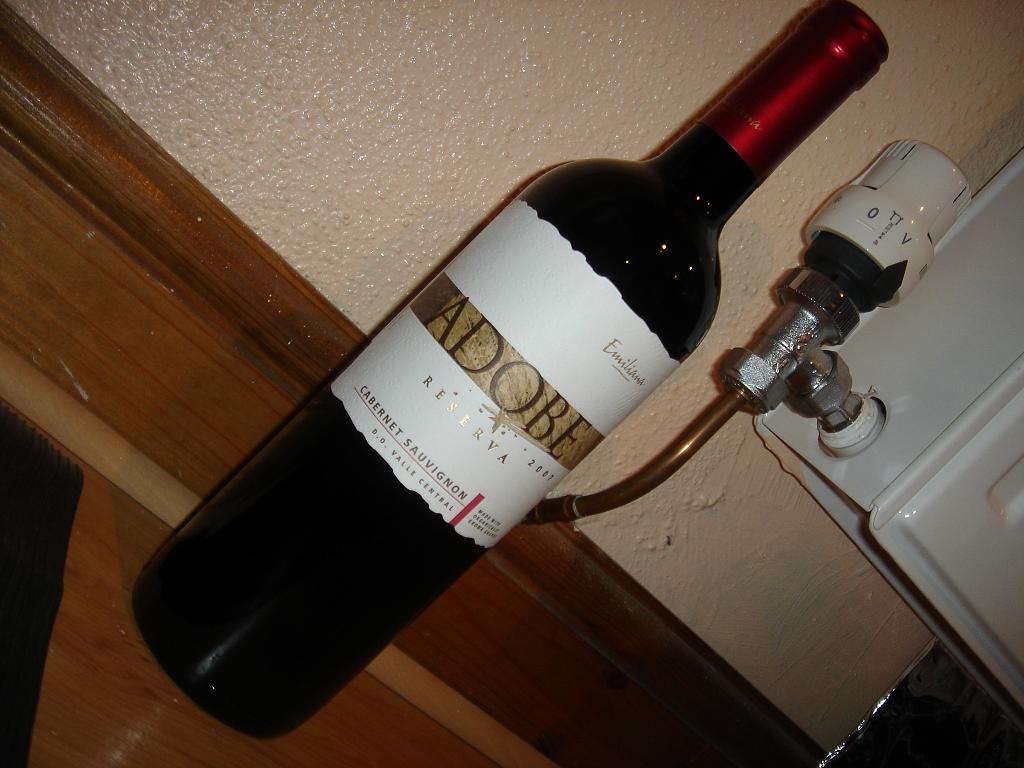 I was quite impressed with the Adobe Carmenère in an earlier life.  But the fundamental problem was that it was a poor match for beans on.
My staple dish is extraordinarily hard to match to wine but I think the Adobe Cabernet comes as close as anything to bean heaven.  Especially if, like me, you like your Heinz (there are only two types of baked beans – Heinz and rubbish) served on slightly burnt toast.
Virgin Wines clearly agrees since, at the time of writing, they have hiked the price to £6.99.  Fortunately you can still find Adobe at Cheers for £5.99.  However, if you use Virgin's Wine Bank, then you need to account for a 25% discount making the Virgin price £5.24.