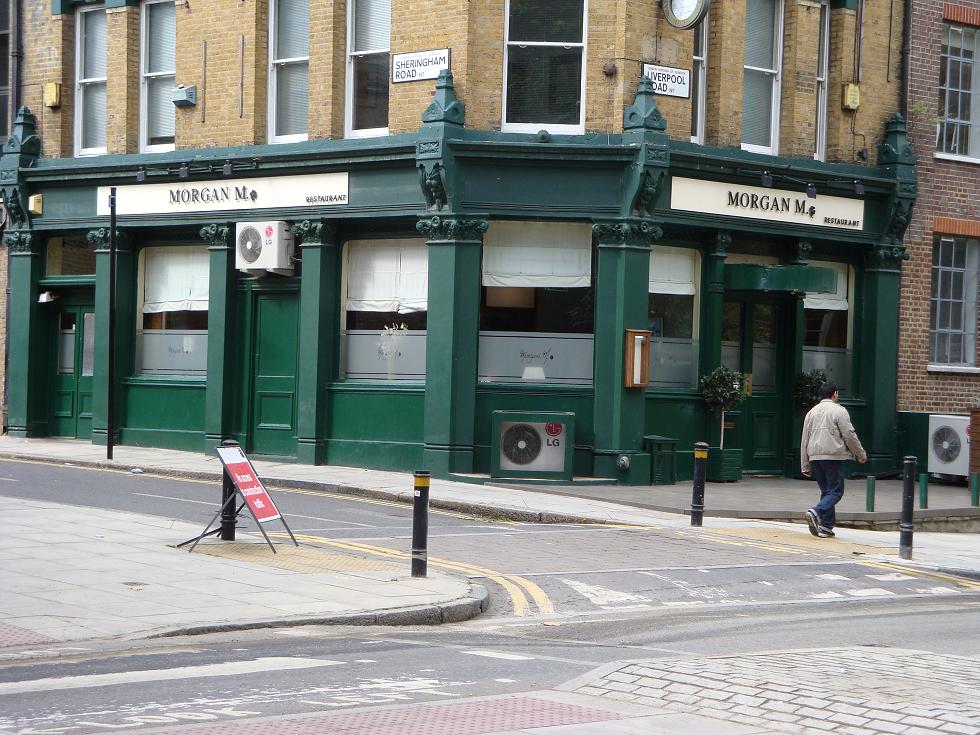 Multi-talented Morgan Meunier arrived at our table after the meal, presumably looking for a round of applause for his culinary artistry.  "Was everything OK?" he wondered.  Super.  "Was there anything specific we particularly liked?".  The seabass with crayfish and tarragon ravioli and lobster velouté was my favourite, but why were all his dishes so bloody complicated?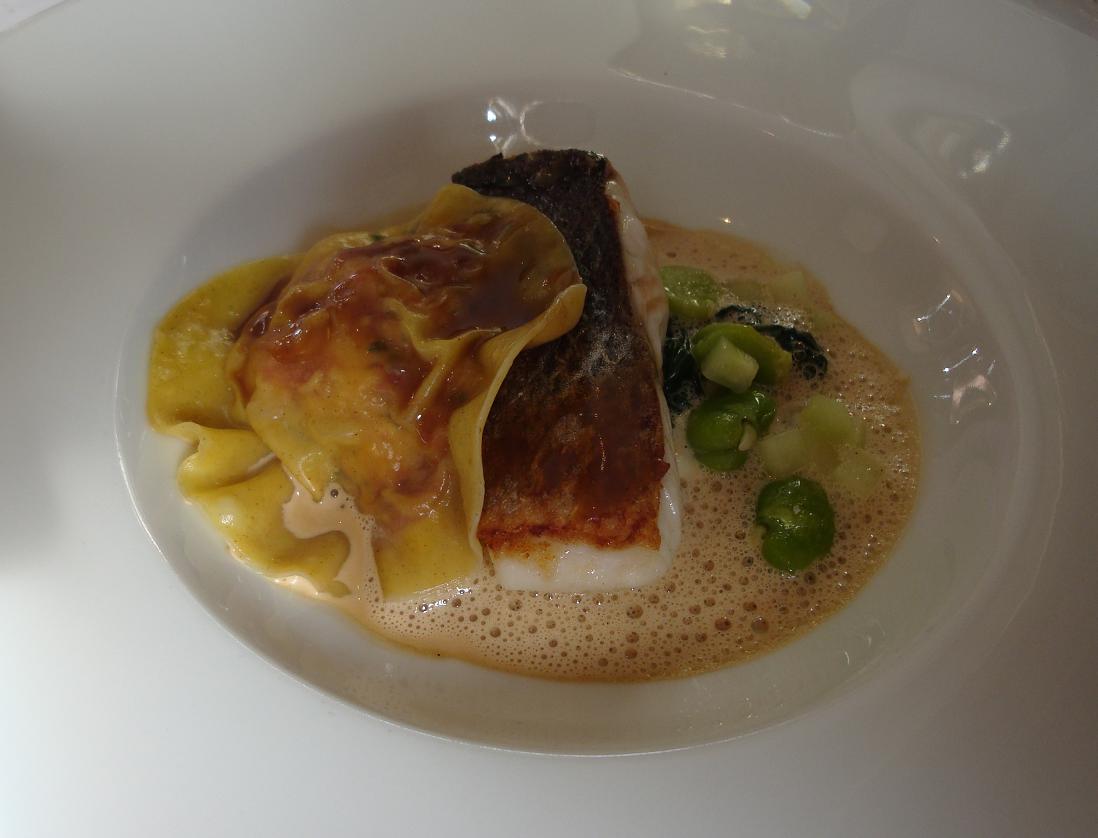 Morgan's mission in life is to do something different.  "What is the point in cooking something you do at home?" he says.  Everyone has their own delicious memories of their grandmother's apple tart, or the first time they tried a really good roast chicken.  "I can't compete with these memories" Morgan admits "so I try to find new experiences for people".  But what about Marco Pierre White – he might disagree?  "Very competently cooked food, but I don't come away feeling excited".
In a world where many chefs seem to be looking for new light through old windows, recreating "retro" traditional dishes with a modern twist, finding the best way of splitting turbot atoms and fusing them with batter mixed in a particle accelerator and mushy peas constructed from dark matter, it is interesting to meet someone who wants to create innovative yet traditional French cuisine to challenge our perceptions.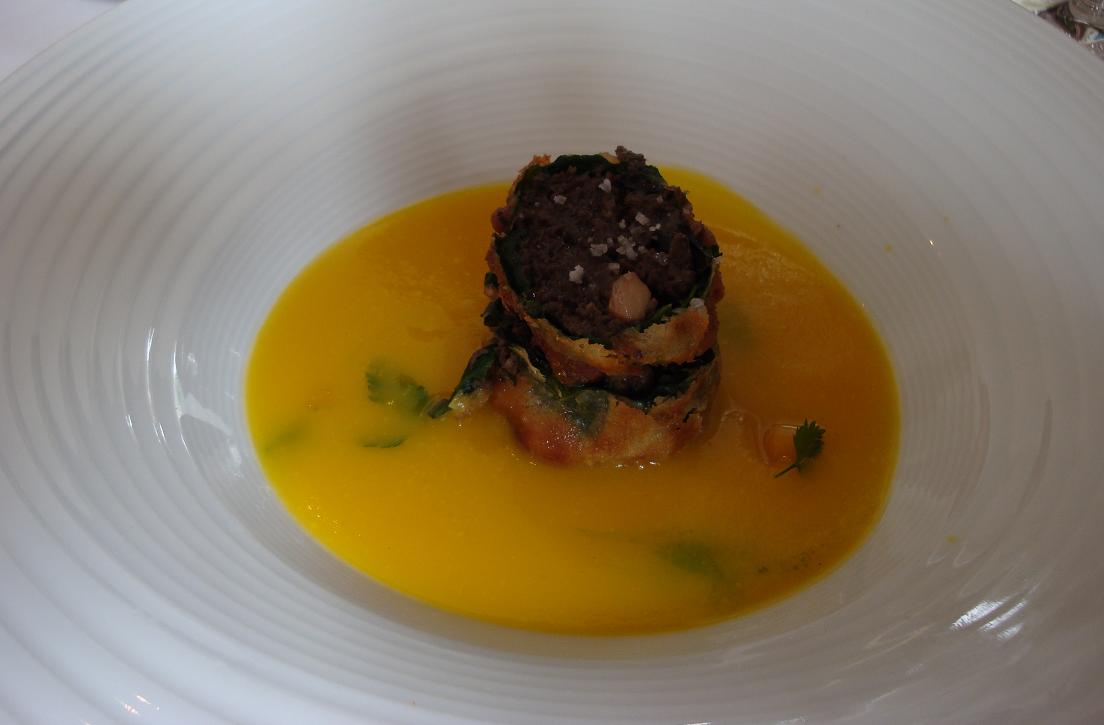 After eating one of Morgan's meals, I felt that every part of my constitution had been tested, if not pummelled, right from the sweet taste bud on the tip of my tongue, through my oesophagus, stomach and digestive tract.  I was battered and bruised from the experience.  We had sweet and sour, salty and bitter, hot and cold, rich and smooth, dry and slimy, crunchy and globular, spicy and unctuous, elegant Franglais and arrogant français.  But then again, we did order the taster menu.
I was at Morgan M's at the suggestion, and indeed invitation, of Douglas Blyde, a charming chap who writes an intelligently constructed wine blog - Intoxicating Prose.  I suggested that this was an unusual location for such fine dining and presumed he lived in the area.  Apparently not, he merely knew the place by reputation, cheese supplier and sommelier.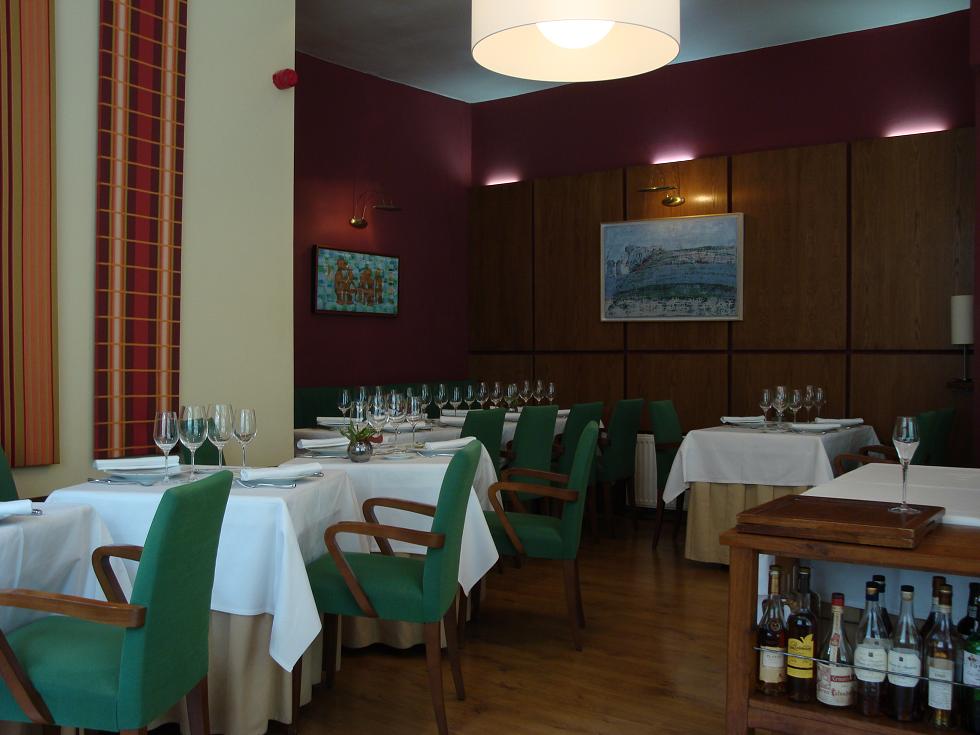 The wine list was interesting and reasonably priced, if a little (understandably) biased towards l'hexagon.  There were a couple of wines from pas France including one from a Rioja winery I visited only a couple of weeks ago, Miguel Merino.  We plumped for the recommended wines to accompany the taster menu.  A Montagny 2005 with the seabass, a Margaux (Durfort-Vivens 2001) with the venison and hare - perfectly matched.  I particularly liked the Coteaux du Layon with the Ballotine de foie gras – a little less sweet and heavy than a Sauternes for example, and the lightly sparkling moscato with dessert (apricot soufflé) was fun, but not serious, if you see what I mean.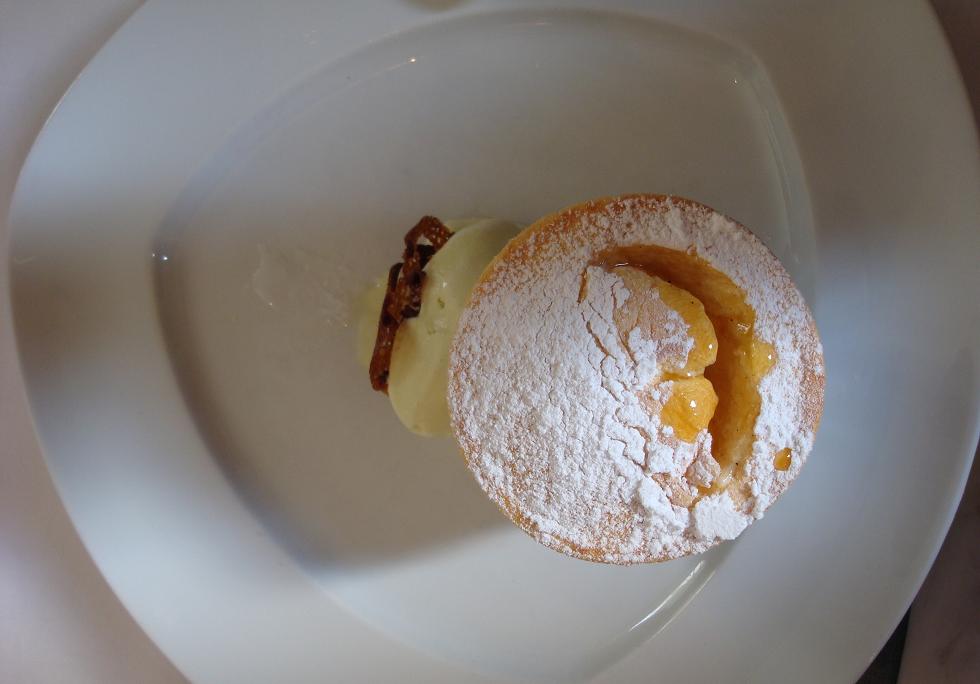 "Taster" is a bad description for this menu since every one of the six courses was much more than a mouthful in flavour as well as quantity.  Even the soufflé was served with a waiter and spoon inspired smile, the mouth of which was filled with hot apricot flavoured cum.
Perhaps the most impressive feature of a quiet Friday lunchtime service was the ability (and willingness) of the kitchen to do a bespoke menu.  Fred was with us and has a number of allergies.  Whilst there is a vegetarian taster menu, this in not much help to someone whose problem foods include tomato and onion.  The waiter duly took an allergy list like a doctor diagnosing a patient.  Morgan prescribed the medicine which included instant inventions like chicory tarte tatin, pork with lemon scented cous-cous, and a cucumber sausage stuffed with spinach and ricotta – quite stunning.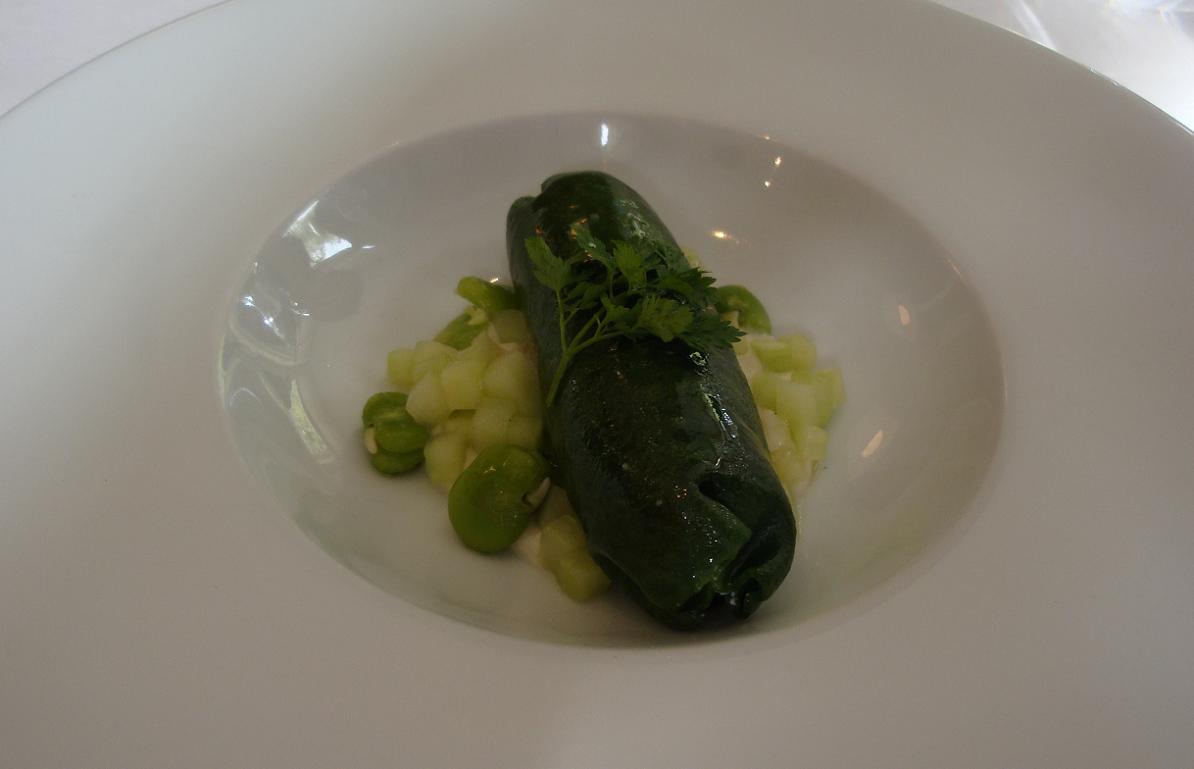 Six courses was really enough but one irresistible treat lurked in the background on a trolley smelling like old socks.  Unlike recent miserably sized portions at Criterion and Maze Grill, we were allowed a free run at the awesome cheese board for a mere £11.50.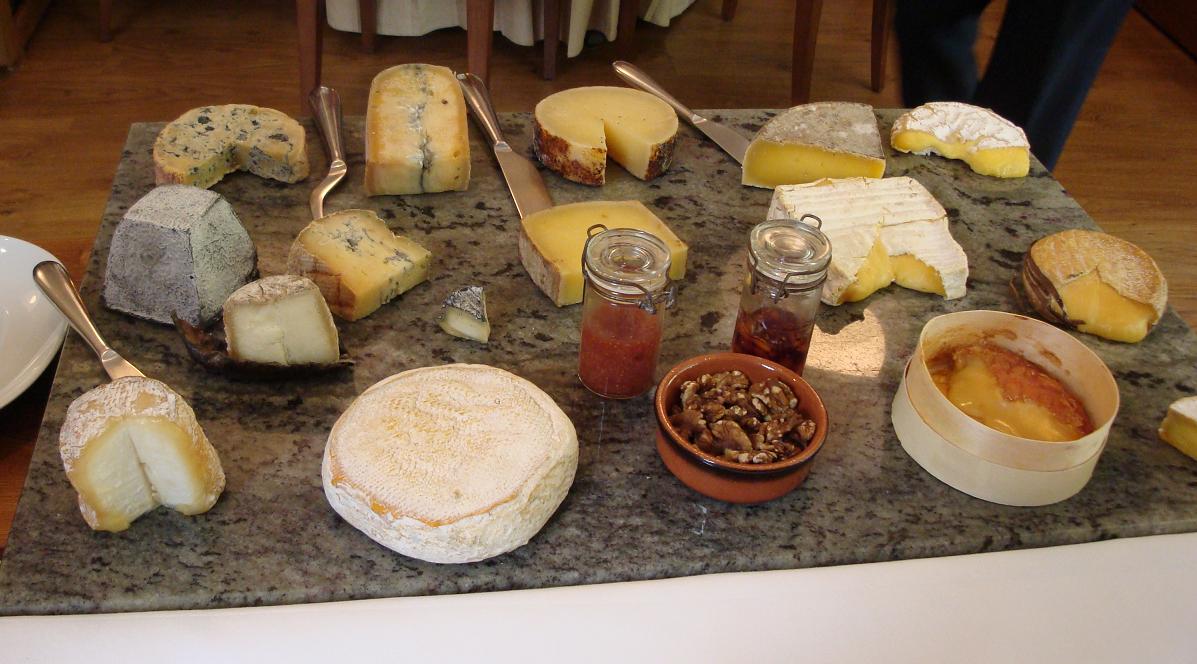 I dared to ask the French waiter for a macchiato which question was met with a surprisingly warm response, although as you might expect from a Frenchman, an average macchiato.  Conversely, the 1972 Baron de Sigognac Armagnac served with the coffee was as French as a legionnaire and worth every penny of the £13 wallet dent.
The final bill for three people who had collectively gained 3.6 kilos in weight, and two of whom were more than lightly inebriated was £278.  A small price to pay for such exquisite food.
Morgan M Restaurant – 489 Liverpool Road, Islington London N7 8NS.
T: +44 (0)20 7609 3560
W: www.morganm.com