I hardly dare review a Spanish wine after my admonishment at the hands of Lorenza, but I had already purchased this on my way home from Spain in July.  There is not much to do at Malaga airport other than mooch around the "duty free" shop, and €16.30 doesn't sound like a lot for a Gran Reserva.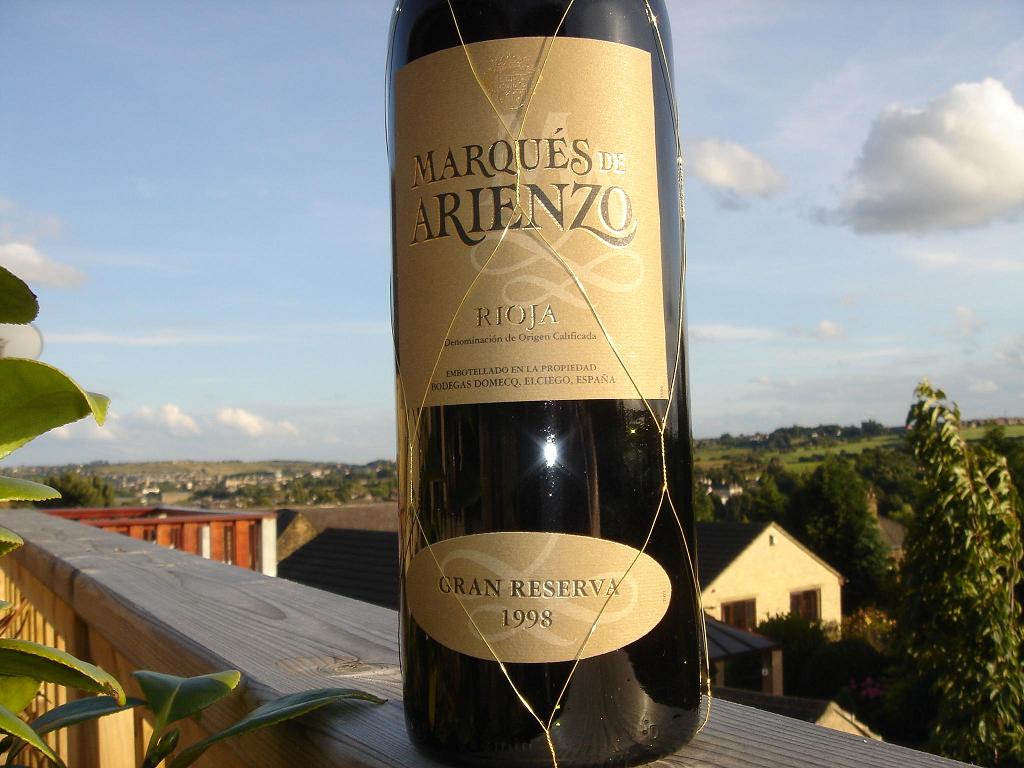 This Rioja is quite tannic, which is not that surprising, given the length of time that many wines spend ageing in oak.  But oak it not the most prevalent flavour here, and what there is is represented more by a buttery flavour than the usual vanilla.  And it 13% alcohol, it is no blockbusting, mouthfilling monster.
When first sampled, apple juice and brown sugar prevailed with some burnt jam (imagine a bit of fruit pie filling that escaped from the casing whilst baking).  I did open it just a nadge too cool though (I'd say 16-18°C is about right), and as the wine warmed and it opened up to strawberry and icing sugar.
One of the best Spanish wines I have drunk for a long time and super value at £13.  It went really well with a barbecued pork chop.