There was quite a reaction to my criticism of Costco recently.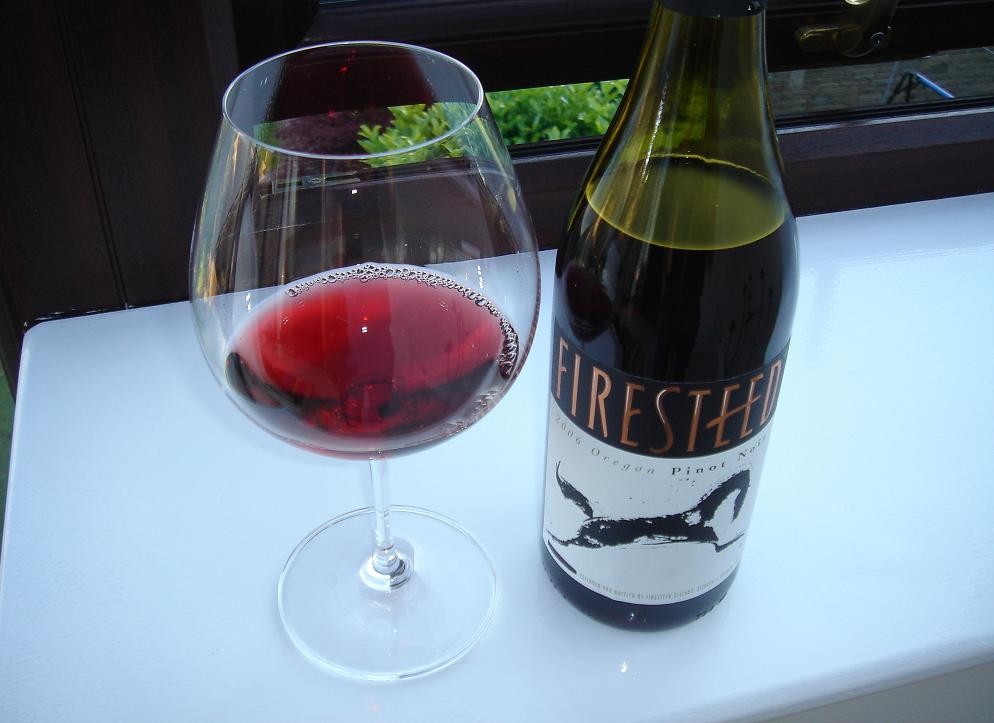 Whilst I stand by my slight lack of confidence in Costco's wine buyers, this does not stop me buying a few bottles every now and again, especially when I see something interesting.  This Oregon Pinot Noir, at £9.39, stared at me longingly, "I'm only a tenner" it whispered flirtatiously.  "You look bloody lovely!" I replied a decent number of decibels to the wrong side of audibility.  But a few queer glances from bemused fat folk do not deter me.  I picked the bottle up and took it home, reasoning that a US owned store ought to know a bit about US wine.
At home, with the bottle open, the tawny colour and slightly musty smell got us off to a good start.  The aroma reminded me of a newly opened bag of potatoes, the sort of paper bag they used to come in before plastic supermarkets were invented.
The taste was watercress and winter vegetables supported by some fig and a nice but subtle kick, like a bucking Barack about to throw Dubya off his presidential mount.
I couldn't find the "cherries and berries" described on the label, and I thought I would have liked the wine less if I had.  And then I tried a second glass – cherry and some smoke – oops.  Then a third glass revealed raspberries – double oops.
Firesteed, despite its racy label is as interesting and likeable as your grandad, even if he did emigrate to the USA.
By the way, I wish the Leeds branch of Costco had a "wine guy" as seems to be the case in the US stores.