I have struggled to evaluate Costco as a source of "fine" wine.  Sure, the prices are good, but I have had quite a few bad experiences.  It seems like Costco are just too price focussed.  So we get offered wines from reasonably good estates but poor vintages.  Or decent wines getting to the end of their life.
I really trust Costco to find me the best price on a wide range of items, especially electronics and white goods where, in exchange for accepting last year's model, enormous savings can be made.  Also consumables like washing powder, water, beer and bog rolls are generally cheapest at Costco, providing you buy in bulk.
I am just not convinced that the wine department is staffed by real enthusiasts.  I am certainly not going to defame Costco, I am sure their wine buyers are diligent, and that the provenance of all their wines is thoroughly checked.  It is just that, if I was a wine negociant, and someone came knocking with price as the sole criterion for purchase, I would be tempted to find the cases I could sell cheap.  A good name/bad year combination – looks good value?  A wine that less price sensitive buyers rejected – I can afford to let it go cheap!  A batch with a high percentage of corked bottles – who would know?
On my last visit, I was tempted by the fine wine display, so splashed out £19.92 on a bottle of Château Camensac 1995.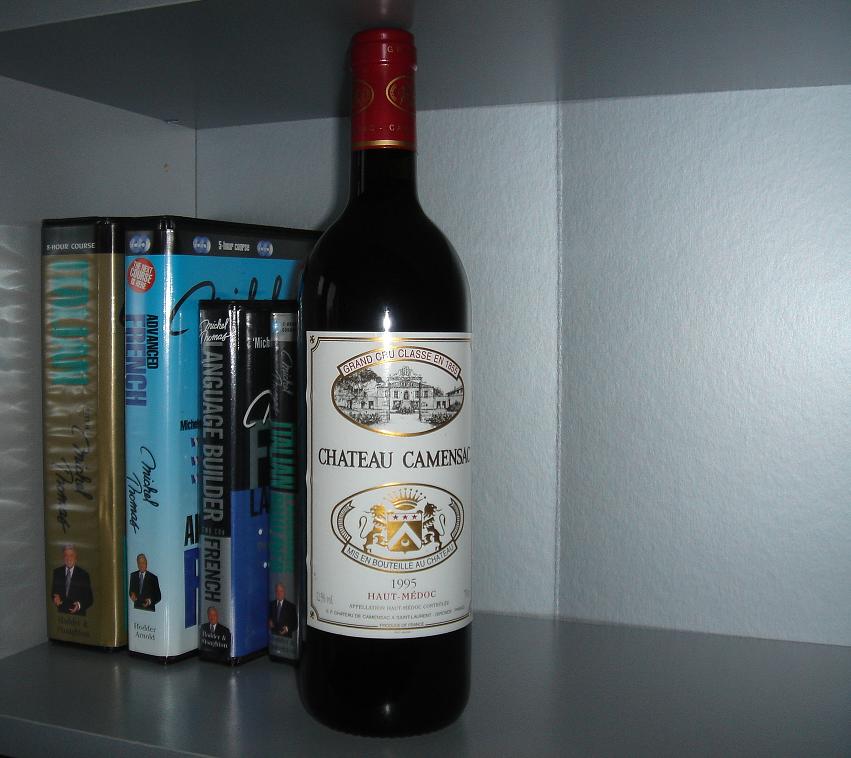 Camensac 1982 was the best wine I have ever drunk and I recently tried the 1996 which was excellent.  I was desperately looking forward to trying the 1995 and disconsolate when I opened the bottle.  Horrible, musty smell on the cork, and in the bottle.  I tried decanting, poured a little into a glass – an almost fizzy taste like old orange juice starting to ferment.  Corked I reckon.
Now it is clearly not Costco's fault (or indeed the winemaker's) that the wine was spoilt.  But how do I take it back?  Do I bring the empty bottle back to the enquiries desk and try to explain and ask for a refund?  If so, when?  I only visit Costco every three or four months.
If I buy wine from one of the e-tailers, I simply ring up or email, and they immediately credit my account.  I can even pop into Majestic, safe in the knowledge that they will understand and refund.  But Costco, and for that matter the supermarkets are a different matter – it seems awkward to return a bottle.  So I have taken this one on the chin and my bank manager will be charging me a few more pence on my overdraft next month.
I have reluctantly concluded that the answer is not to stop buying wine from Costco, but to stop buying expensive wine from Costco.  There are some great deals on cava and champagne, and on branded wines in 6 packs.  There are even some cheapish wines in the fine wine section that I have tried and loved.  But spending more than a few quid a bottle is just too risky.