So, the worst kept secret in football has finally been revealed.  Sven-Göran Eriksson has been sacked by Manchester City.  I am always one to say I told you so, but on this occasion I have evidence.  I did predict that it would all end in tears.
Now, the rumour mill has turned up Mark Hughes as the top candidate.  At this point I have to stand up for Sven.  He had a horrific end to the season, results-wise, but he still ended up 9th in his first season in charge of an otherwise relegated club.  The Premiership "superstar" in charge of Blackburn Rovers finished an astonishing 3 points and two places higher, after several years in charge of his club.  In what sense does that promise a better performance next year?  I have two resolutions if Mark Hughes is appointed
1.  I will only attend the first home game of the season next year and I vow to sing "Sven-Göran Eriksson" for as long and as loud as my voice will stand.
2.  I will not be deflected from my world tour of Pinot Noirs.  Meet Zarcillo.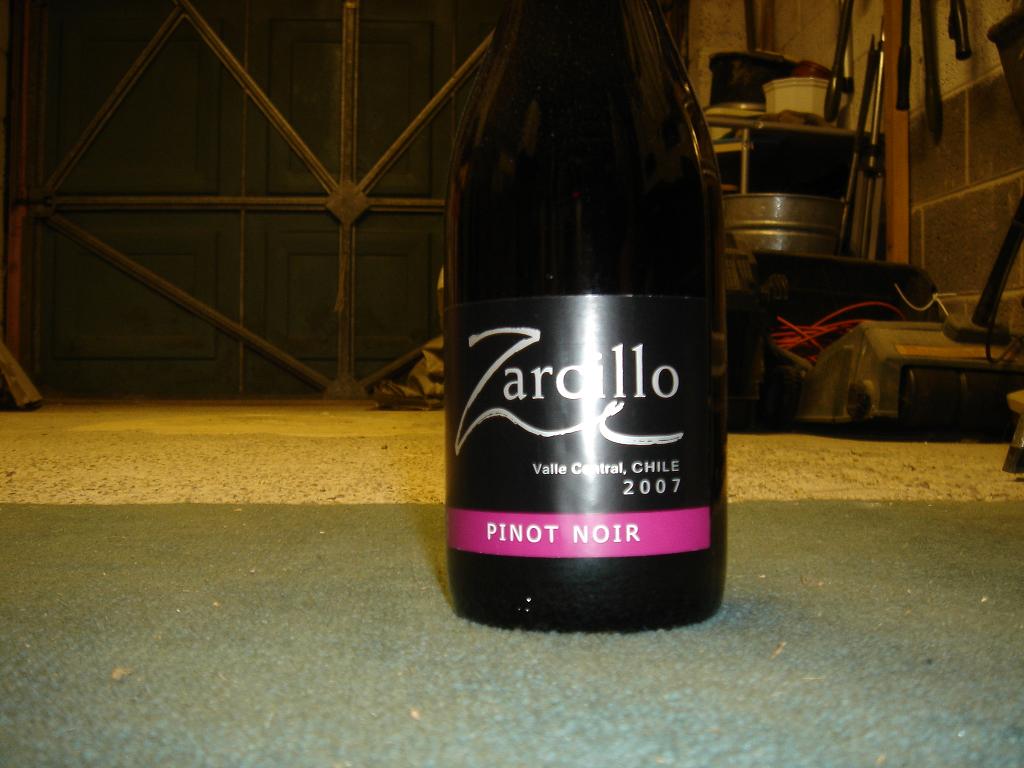 Although visibly agitated by the disgraceful way Thaksin "Frank" Shinawatra "Sinatra" has treated Sven, and by proxy, the fans of our long suffering club, this nice little Chilean number made me smile.
Mushroom meringue, strawberry jam and baked Alaska is an odd but appealing mix.  I didn't look at the year when I opened it and guessed 2005, two years older than reality.  I recommend chilling it quite cool, maybe like a Beaujolais and serving it with a barbecue.  One of my favourites so far on my world tour of Pinot Noirs.
Will Sven end up in charge of Mexico on his world tours of collecting cash…er I mean managing football teams?  Will the red cheeked, ex red scum Mark Hughes end up in charge of Man City?  Pleeeeeeease Noooooooo!
I don't object to "Frank" sacking Sven, but the manner in which it was done is an abject lesson in how not to manage a company.  For a second summer we are left leaderless, no manager, no certainty of funds (can Thaksin get his assets out of Thailand?), no commitment from the players, other clubs trying to plunder our key assets.  If ever there was a time for a year of consolidation eh?
I am not Sven's greatest fan by any means, but I think most genuine football fans acknowledge that he has been one of the most successful club managers of all time, and deserved better treatment.  You may not be aware that he is a massive wine enthusiast and I hereby offer to share my remaining bottle of Zarcillo with him, if he gives me a call.  Otherwise, he could simply relieve himself of a tiny percentage of his payoff by calling the Wine Society, and ordering a bottle at only £5.50 – astonishing value!  Appoint Zarcillo as the next City Manager, I say.