Do you remember my epic conquest of the Bridgewater Canal in Manchester?  My flag at the "summit", otherwise known as the King's Ransom in Sale, was a glass of 2006 Casillero del Diablo Carmenère (some say Carménère – in fact a Wikipedia "discussion" has broken out – ooooooh my!).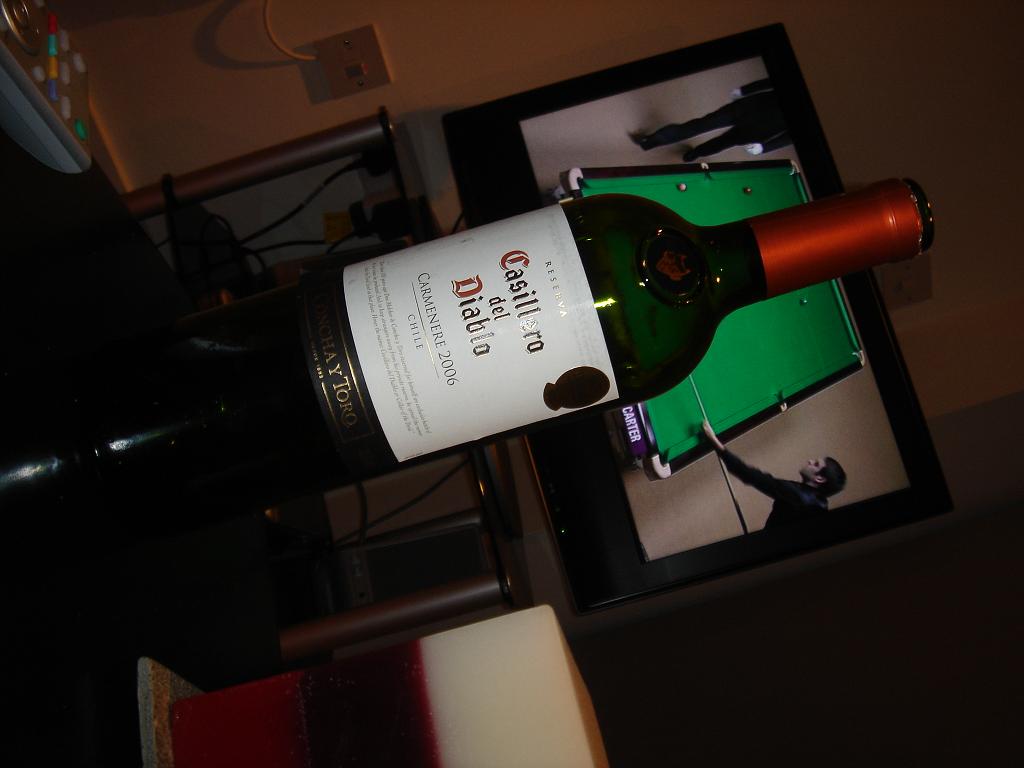 Anyway, back to reality and I looked for this wine online with limited success.  Then walking through my local Sainsbury supermarket I spotted it for a stonking £5.99 (US$2,350 at time of going to press) per bottle.  I had to re-taste in my own habitat.
I selected the Manchester flat as the venue for the kill.  I grabbed my weapon and attacked.  The trusty waiter's friend, aka The Jackal, delivered the dead body on cue.  But far from assassinating this wine, I am going to see if I can give it a health injection.
The wood smoke was not merely a reaction to wishful thinking as I walked past Old Trafford.  And before you southern softies mention it, smog 'oop North is long gone.  There is barely a chimly left in Manchester, and burning a real wood fire is a crime second only to first degree murder in the eyes of the law of the outback.
But even inside the recently painted and modern apartment, wood smoke was the primary aroma.  The flavour is more complex with butter, dark fruits and did I taste some tomato?  Not exactly the same wine as last time but nonetheless, still a very enjoyable glass.  Concha y Toro is the brand and whilst I am generally anti-brand, I have to admit Concha frequently delivers the casket – the ashes are optional.
Sainsbury looks like the best price for this wine in the UK….unless you know better!