Twas the eve of the UEFA cup final when all through the house, nothing was stirring, not even a mouse.  However, Scots and Russians littered the streets of Manchester and made a right old din too.  In fairness, Glasgow Rangers fans travel brilliantly and even though they lost the final (2-0) they remained in great spirit, and enormously friendly.
One of the advantages of writing a weblog is that on average it connects you to much more interesting people than, say, Facebook, or visiting a cup final.  Having previously conversed only in cyberspace, Rob kindly invited me to a wine tasting in Manchester.  I wasn't about to say no to the opportunity to taste more wine, never mind meet a new face, so….erm….. I said yes.
The evening was jointly hosted by Kro2 bar, Dinastia Vivanco, Castillo de Clavijo, and Bibendum.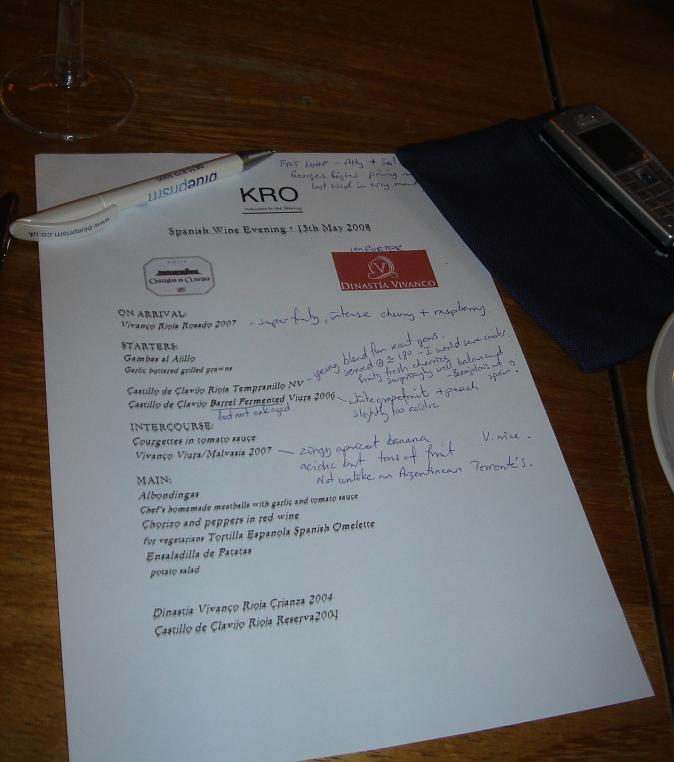 I can't mention all the fine people I met but I would point to (and thank) James Martin from Bibendum and Zoe Barton, manager of Kro2 (below).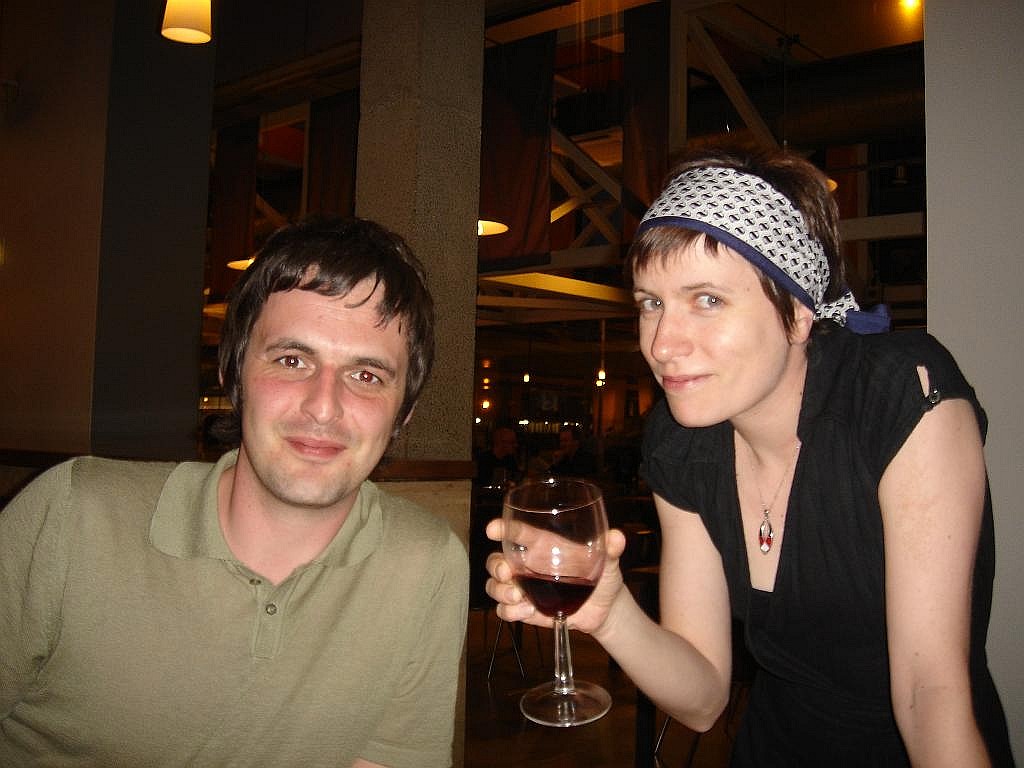 I also can't mention every wine tasted so I will focus on two highlights.  Vivanco Viura/Malvasia – a grape blend supposed to be a simple workhorse of a wine but I really liked it.  Zingy apricot, banana and pineapple, it reminded me of a good Argentine Torrontés.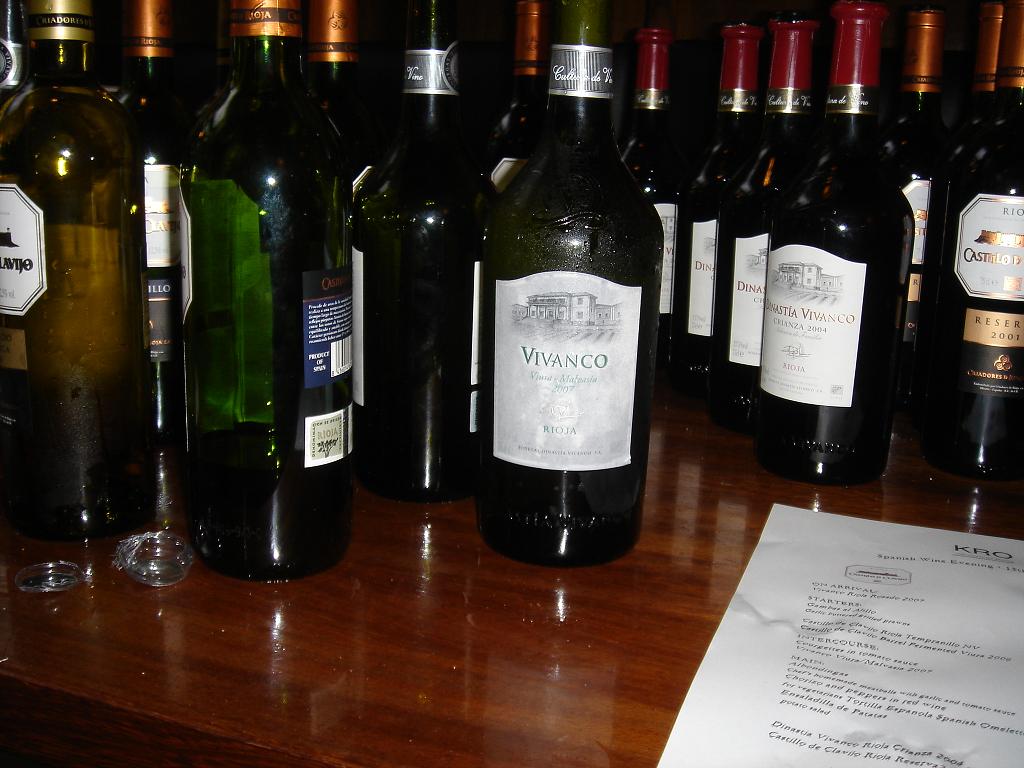 My second selection was the final wine, Castillo de Clavijo Rioja Reserva 2001.  This delivered spicy cloves, cigars and rich dried fruits, with perhaps a touch of marzipan.  Surely a great wine for Christmas then?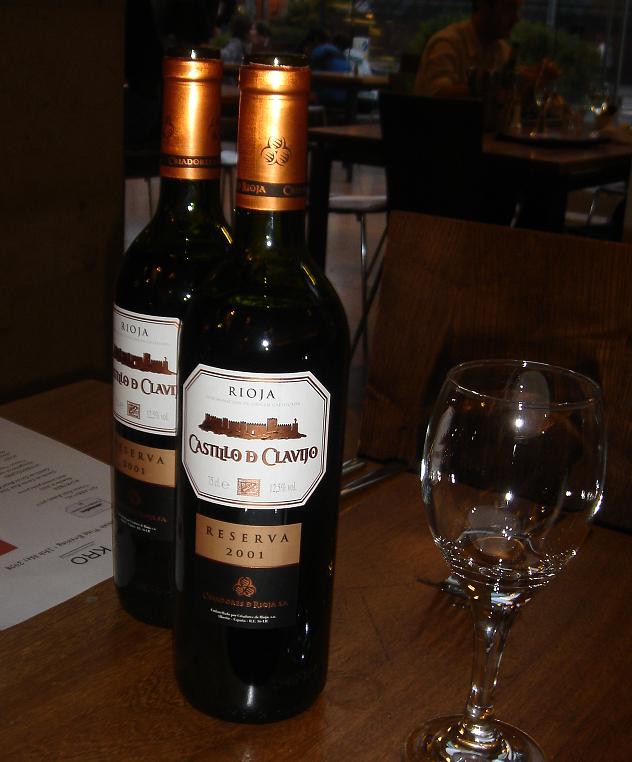 I must also mention the food which was genuine top quality.  Zoe had given the kitchen team an opportunity to go a little off piste and they clearly decided to seek out fresh powder heli-skiing.  Working with vegetables from the little stall across the street outside the park, they delivered better food than I have eaten in most Manchester restaurants of much higher price.  I hope the standard menu is this good when I go back to try it.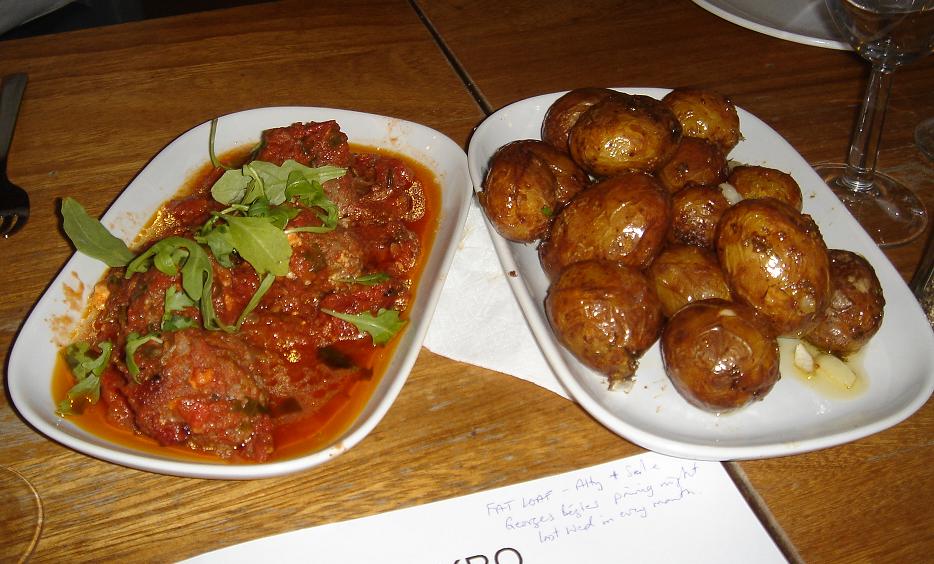 I have to admit that I thought KRO was a big national chain and had avoided them because of this.  Zoe pointed out they only have 5 bars, all in the Manchester area.  So, I wish them all the best in world domination, rolling out their Danish concept.  But once they get to a certain size (or open a bar in London) I will be forced to look elsewhere 😉
My final comments must relate to Rob who had an eye infection and being a shy retiring type (hmmm) didn't want a photo taking.  I grabbed him for a dance and flung the camera to Zoe who obliged.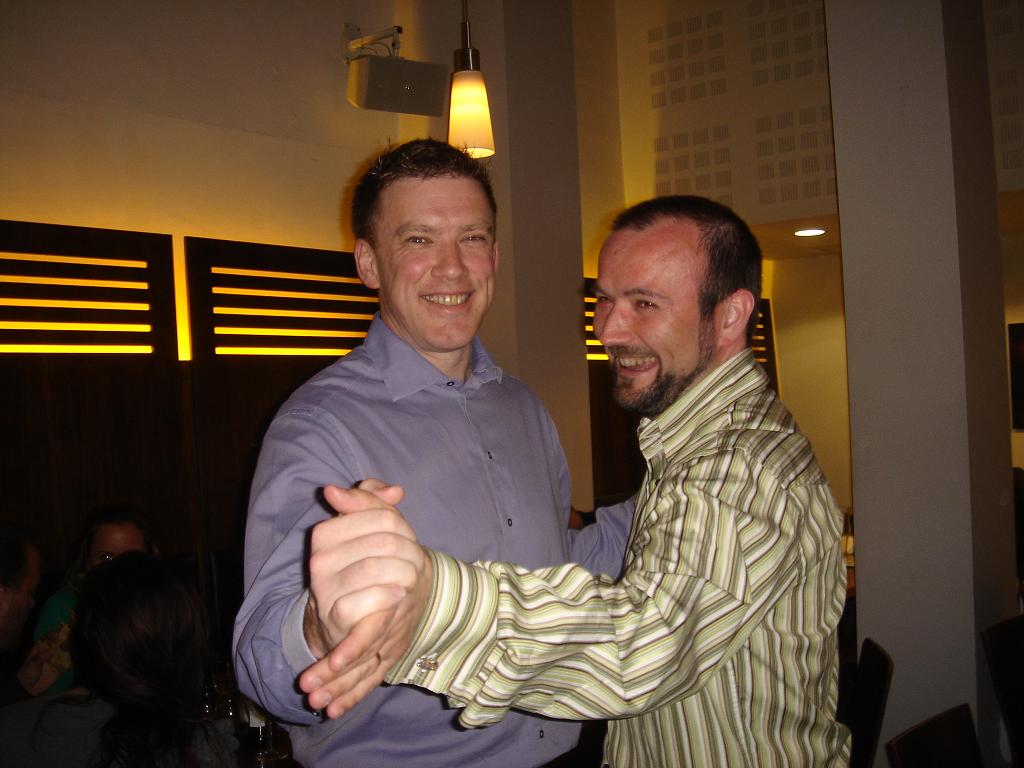 After the tasting finished, Rob and I strolled through the kilt-attired detritus to another bar for a final glass or two where we put the blogging world to rights (I think) until the shocking, guilt-ridden, sight of an empty bottle reminded us that tomorrow was a school day.  So I staggered home looking for all the world like a Rangers fan, lost, confused and very pissed.