Mooching through Sainsbury looking for the perfect wine to match my experimental dish of pork chop with thyme, garlic and mustard, depression was setting in. Supermarkets only seem to stock lowest common denominator wines these days. Â No experimentation, no originality, no joy.
I plumped for this Central Otago Pinot Noir at £9.99. A price point which, in riot torn Salford, apparently requires a security tag. How many bottles of wine can you actually smuggle out in your underpants? And how many rioters would actually dare to choose a Kiwi Pinot?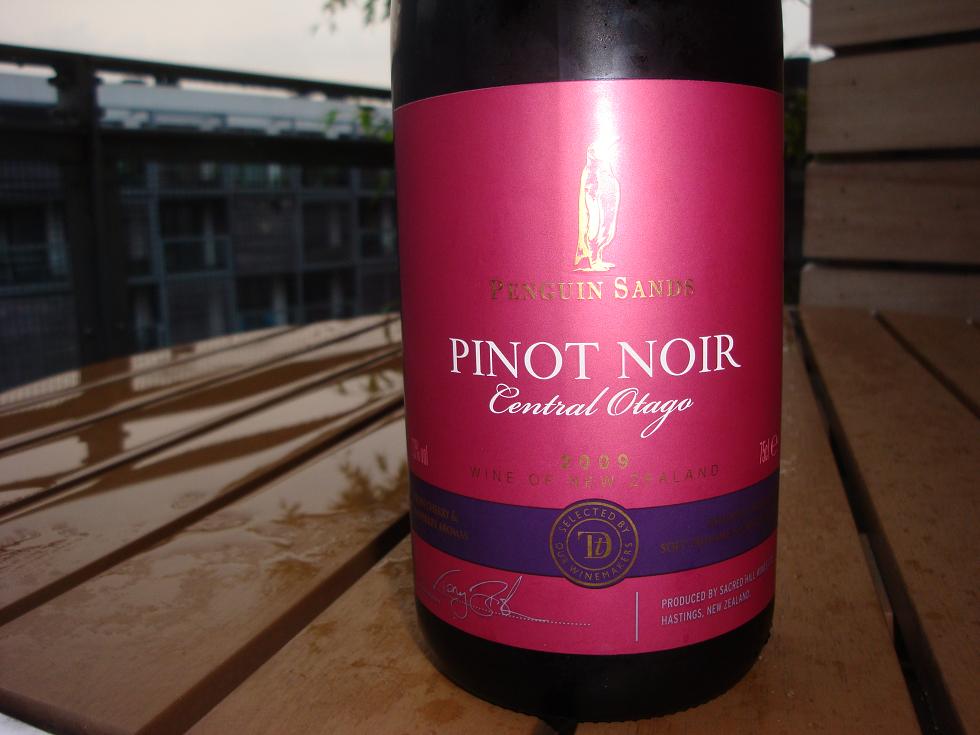 On opening, this gave me a kick in the gonads. Tasted very purple and metallic, lacking the usual NZ zing and yet overly acidic. It also tasted bitter, although funnily enough this matched my culinary creation in which I had accidentally caramelised the mustard.
As the wine aired and warmed it improved ever so slightly but I can't justify a sou short of a tenner for this Penguin from near Antarctica, when there are better and cheaper options from South America (witness Concha y Toro/Casillero del Diablo).