Even with one trouser leg rolled up, £32 is more than I usually spend on a bottle of wine.  About 4 times my average price – how outrageous!  What coaxed my bank manager to clear funds for this bottle from the Wine Society?
Maybe it was a tasting at the Freemason's Hall in Manchester, where the signal to gain entry was not the usual hand contortions that portray a shadow shaped like an Esther Rantzen vegetable, but a mere Wine Society membership card.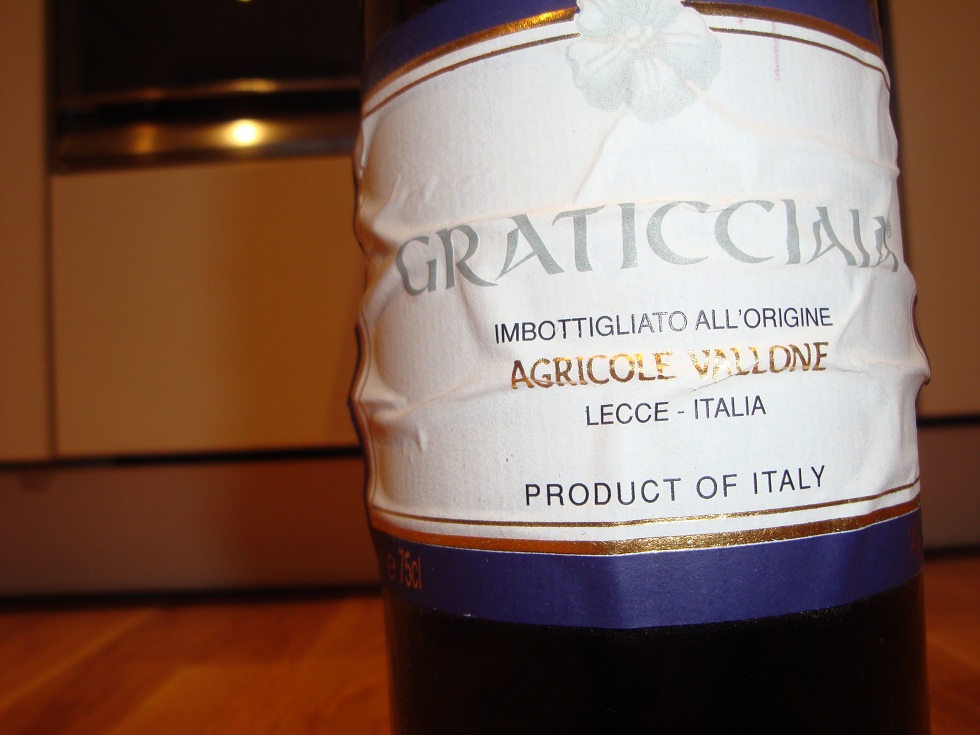 Made from the Negroamaro grape, Graticciaia 2001 has a strong spicy flavour; zingy on opening but refined once aired.  The glorious tastes include beetroot, red peppercorns and raspberry teabags.  All of which go extremely well with a blue fillet steak.  Coincidentally, so does this wine, as long as you can stomach the price alongside the tannins.  If there is one single word to describe this wine it is "intense".   Or maybe "concentrated".  Or maybe "wheelbarrow".  At any rate, it is certainly distinctive.
And I would just like to thank my bank manager for being old-fashioned enough to be a Freemason (allegedly) which is presumably why he authorised the purchase.