I discovered two things about Austrian wine last year. Firstly that there are some amazingly good reds. Secondly, that sourcing them in the UK is like trying to find a Greek MP at a "Bring back the Drachma" rally. But at an Austrian wine tasting I attended in London this year, I was assured that all the couple of hundred or so wines, are available in the UK.
Until EWBC 2010, Vienna, I was a virgin to Blaufränkisch, a grape that frequently makes Pinot Noir style wines – smooth, fruity, and deliciously drinkable. I have now tasted enough to know that it is nearly always a good choice when eating out in Austria and, if you can find it in the UK, a serious alternative to certain Burgundies (albeit frequently almost as expensive). I thought I would call out a couple to remind myself to look out for them.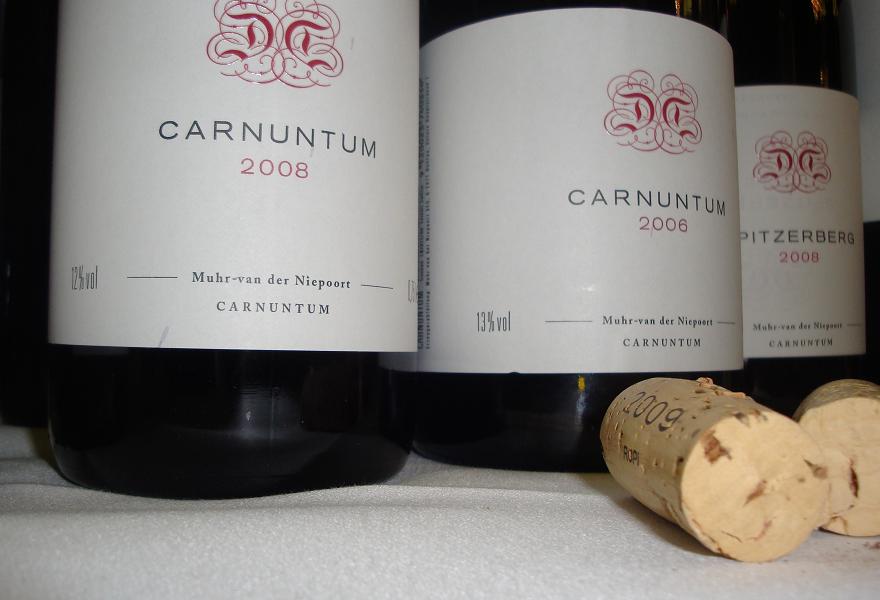 First up is Spitzerberg, from the Carnuntum region, made by the gorgeous Dorli Muhr with a little Portuguese oversight, and sold exclusively through Fortnum & Mason in the UK at about £18.  The 2008 that I tasted was my favourite from the Muhr-van der Niepoort stand.  Mixed berry compote, beautifully smooth tannins, fruity and fresh.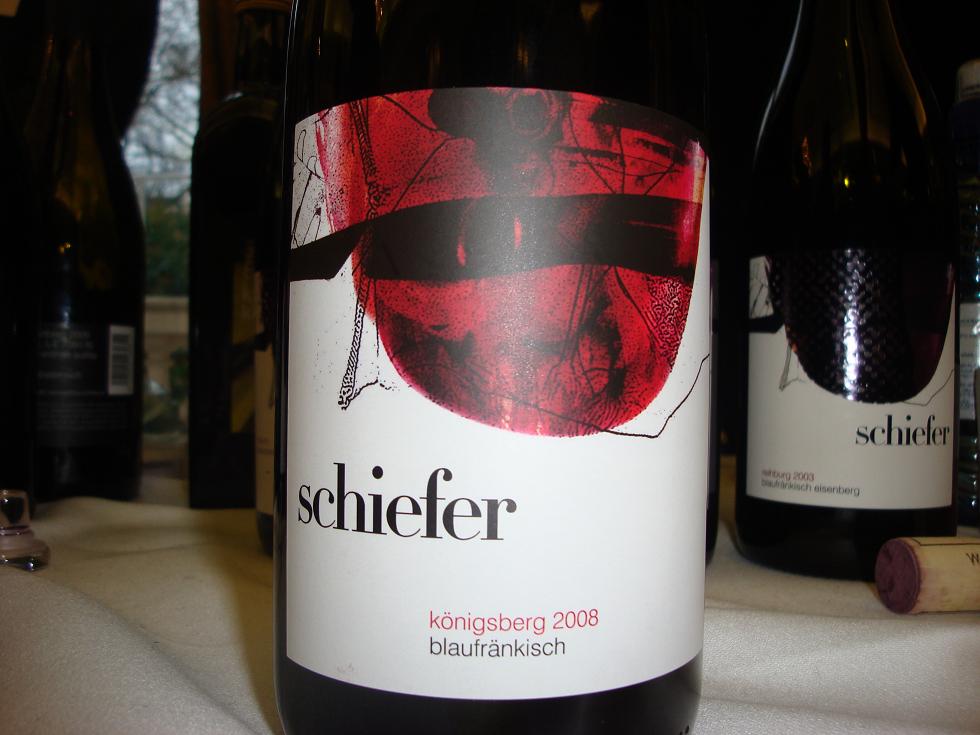 If Dorli is the darling of Austrian wine, then surely Uwe Schiefer is the rock star, and his Reihburg-Eisenberg from Südburgenland is bound to make the charts. Coming from 40-85 year old vines, the 2008 was surprisingly feisty and modern. Full on power chords – quite a riff. Delving into the archives, the 2003 was much more refined. Power chords still there but played by the LSO rather than the Sex Pistols. I also tried the Königsberg 2008 and this had a fresh minerality. Delicately refined and well balanced it had me humming Mozart's Clarinet Concerto in A Major. So, a bit of a let down on the rock music front, but my favourite wine from Schiefer by far.
Highbury Vintners has the Königsberg 2007 at £15.  Everywine has the 2008 at £194.08 per case (£16.17 bottle equiv).  Or if you are posh, rich and hungry enough, it is stocked by D & D, the restaurant chain that stables Launceston Place, Coq d'Argent and Quaglino's amongst others. I can only tremble in pecuniary shock and awe at the probable markups.
One piece of advice about Blaufränkisch.  Treat it as a Pinot Noir in terms of serving temperature.  I recommend 14-15 degrees.  If you agree that wine temperature is important you might like to join my WART Facebook campaign.