It seems my one man Twitter war against Virgin Trains is becoming a misnomer.  Twitter is getting ever fuller of people who are fed up of the poor customer service.  "At least their trains run on time" I hear you cry, and you have a point.  But the buffet is awful, the carriages always stink of toilets, the seats are uncomfortable, the seat reservation system rarely works, you will puke up if you try to use a laptop or read a book for more than 20 minutes (on a swaying Pendolino), and the pricing and peak hours policies are bizarre and unfathomable.
So, it is excellent to be able to highlight a company at the other end of the customer service spectrum.  My occasional orders are not going to make  Sunday Times Wine Club (Laithwaites) most valuable customer roster, but when I do see a deal I snap it up.  It does a super range of well priced en-primeur offers amongst other tempting goodies.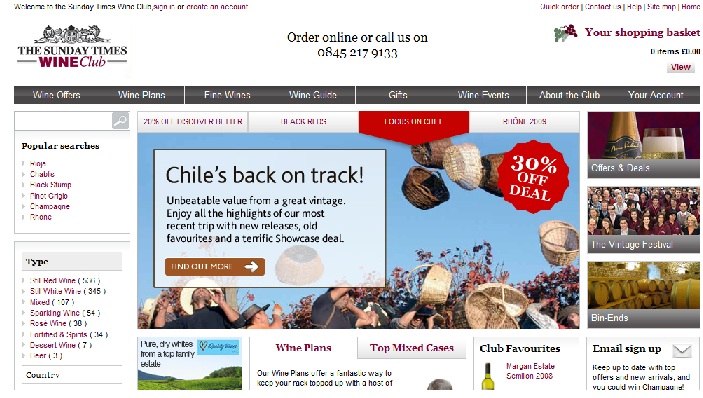 I always order in confidence because of their "no-quibble" guarantee and have always been very happy with the way any bad bottles are dealt with. 
But, I stretched this philosophy to what I though might be the limit recently.  I rang to report that three bottles in a mixed 2007 en-primeur Chianti case looked suspect.  The corks were protruding from the bottle in a way that suggested overheating.  I've opened enough bottles in my life to know this is not generally a good sign.
Shall I open one to see if it is drinkable?  I asked the polite girl on the end of the phone.  Maybe you would like me to return them?  Perhaps I should email you a photo?
None of the above were acceptable.  Instead, having checked the stocks, and regretfully informed me that the particular wine was no longer available, she merely asked what I would like as a replacement (or refund).  I suggested that a similar 2007 Chianti of her choice would be just fine.  She promised to consult the Fine Wine Advisers and get three bottles posted to me pronto. (See what I did there?)
That was all yesterday and today I received a confirmation that 3 bottles of Felsina Berardenga are on the way.  I can't tell you how surprised, shocked and pleased I am.