Fellow Wino and blogger, Edward, threw down a gauntlet.  I haven't played chess in 20 years and I've no idea how to send a letter to Australia.  So, following Bathgate logic, I took up the challenge and we have now locked horns in a game of postal chess!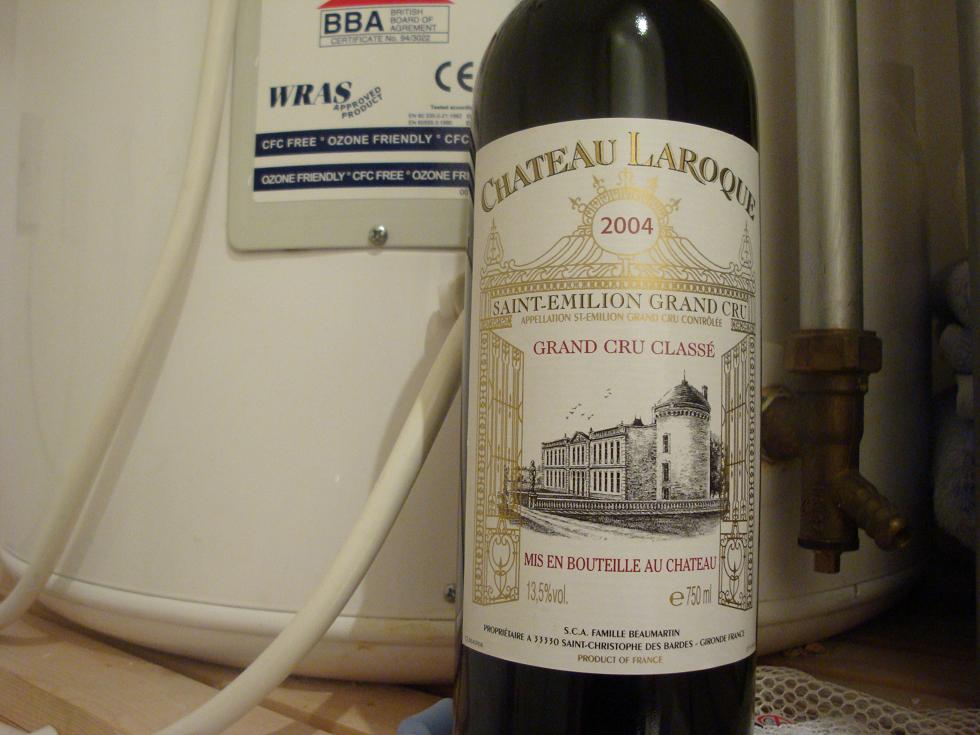 The only person on the planet dafter than me is Ed.  I did try to explain that most people die before a chain-mail king gets enveloped by rank and file rooks.  But then he dropped me an email asking for an address and my first move.  I decided to open with the Queen's gambit (hopefully declined – Ed are you reading?).  The rest is history, or will be in about 15 years, assuming we both survive the credit crunch.
Also consigned to history are my views on St Emilion.  I thought the right bank wines dominated by the softer Merlot grape were easy drinking and youthful.  A visit this summer to Bordeaux with trips to Haut Sarpe and Beau-Séjour in the Monk's city opened my eyes.  They were richer and in many ways even more robust than some young Cabernet blends from the Rive Gauche.
Château Laroque is another example of a sturdy wine, not over-alcoholic, but very tasty, deep, dark and fruity.  I would like to take this in through intravenous drip one day when my chess moves can only be communicated by toe movements.
I found it at Manford's at £23.74 per bottle which is hardly cheap.  But I'm a l'Oréal guy when it comes to wine….and botox. It's all part of my make-up.  Let's hope it helps me avoid fool's mate.