I was mooching through Sainsbury's wine section looking for something interesting to go with a pork chop dish I have been working on.  I have to say it was a pretty depressing mooch, with very little to trouble the adrenalinometer.  Rescue came in a bottle of Casillero del Diablo Carménère, a wine I have tried before and enjoyed.  It is from Chilean giant, Concha y Toro, the one brand that seems truly capable of producing wines that rise above the lowest common denominator of the North American and Australian market leaders.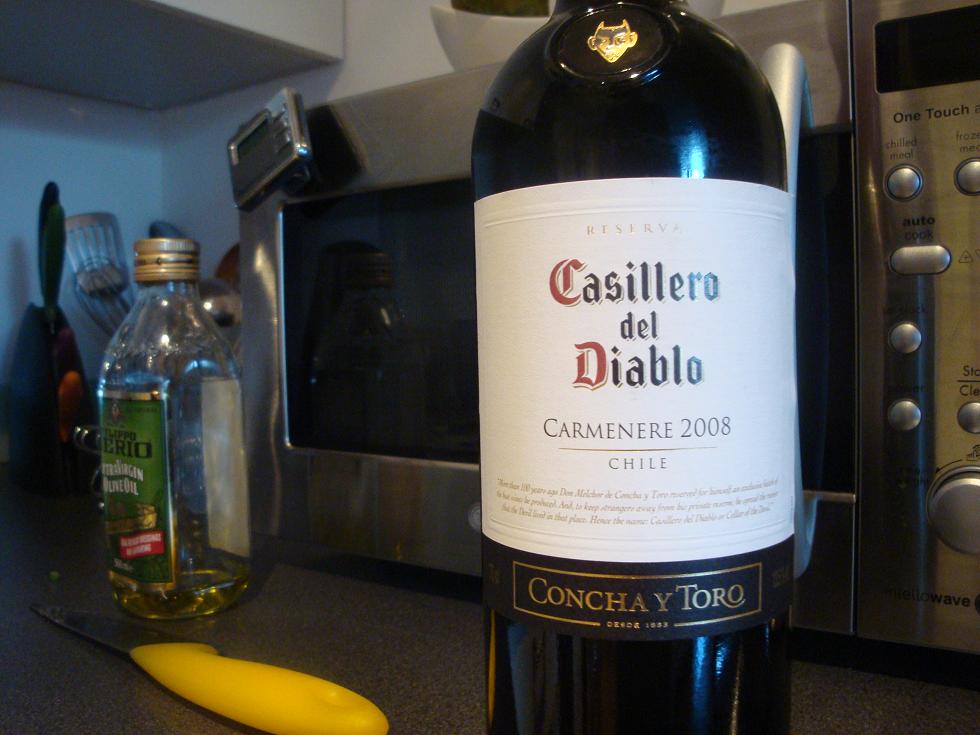 Like many Carménères this one brings to mind smoky winter streets with wood fires pumping gorgeous sweet oaky aromas up the nostrils.  The taste is rich and delicious with autumn fruits, spice and toast.
At only two quid more than Echo Falls Cabernet Sauvignon (£4.99 from Bargain Booze).  It's a no-brainer.  Drink a bit less and get a lot more for your money.
It is stunning with hummus, and it went excellently with the pork chop à la Bathgate (which still needs work).
Sainsbury £6.99.