Finding it is a bit like going to a rave.  First, you need to know a local hombre to get the number.  On tinkling, you are directed to another telephone box to wait for a call.  Then, like the shopkeeper in Mr Benn, a taxi appears to pick you up from Alicante town centre and you are driven 20 minutes up the coast, blindfolded.
This sort of experience excites the hell out of me and has my salivary glands pissing like a Dutch dyke.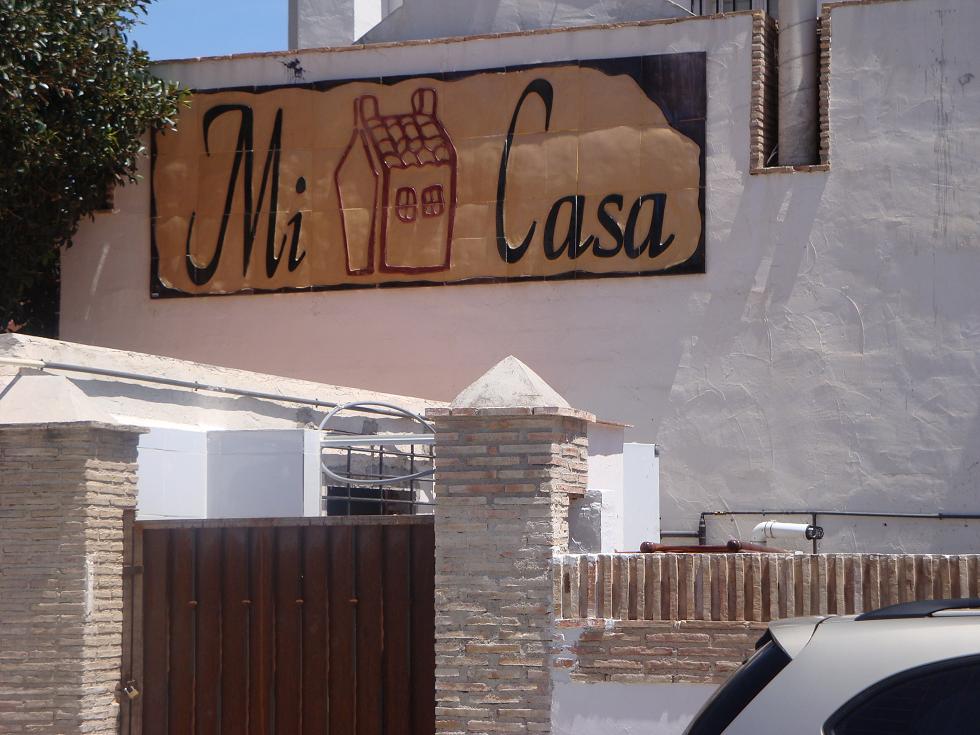 The formal address of Mi Casa is Creuetes, 3.  Middle of nowhere and beyond.  San Juan.  And when you arrive there is only one menu with a couple of minor variations to choose.  That simply yells confidence, if not arrogance.
The tablecloth gives a clue to the menu, quietly announcing "rices".  Having said that, the opening dishes were innumerable screaming tapas:  A plate of fuet, cheese and roasted almonds.  A Russian salad, puréed rather than shredded that whilst delicious, was more filling than the contents of a shotputter's jockstrap.  Meanwhile, a self assembly pan con pimienta was a tasty game of edible Jenga.  I need to grow another stomach to truly enjoy this place.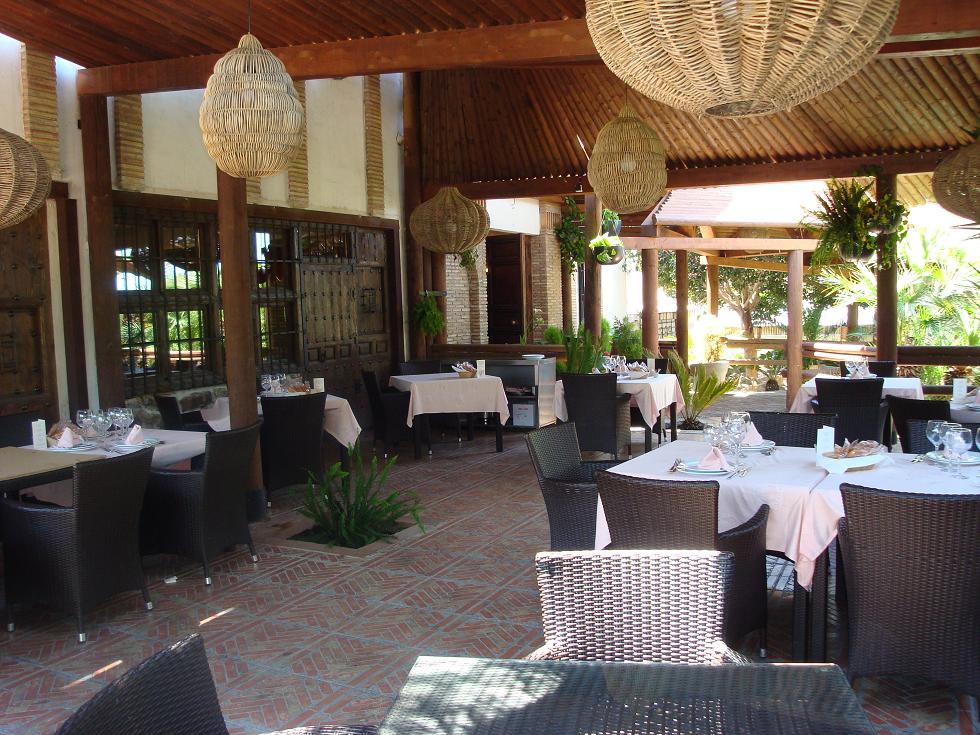 The best of the tapas was Huevos Rotos con patatas a lo pobre. Roughly translated as poor man's potatoes and eggs, it was scramblers and pots in a pan – the simplest and possibly best omelette I have ever eaten.
The starters having been shuttled to our table at relentless pace it was nice to be given time for a wine breather.  Thank God.  The highly recommended Protos 2006 Crianza Ribera del Duero was rich and spicy yet smooth and oaky.  Perhaps a lighter wine might have suited the climate better although at least it was served at the right (cellar) temperature.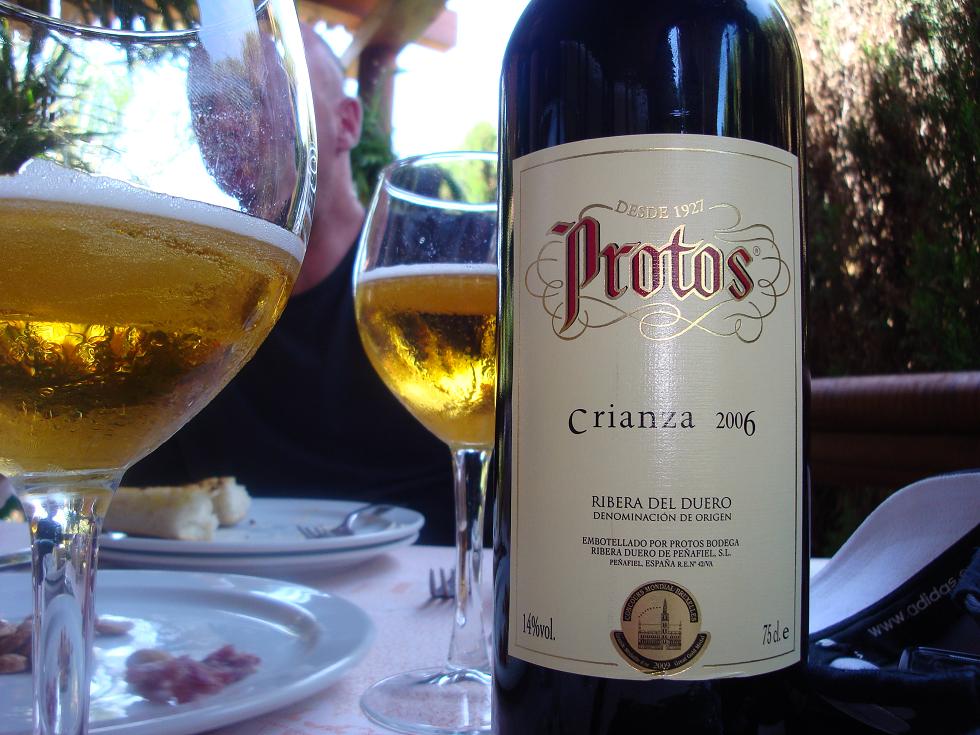 I like to examine the wine markup policy restaurants that I visit.  I was amazed to spot this wine later that afternoon in the duty free shop of Alicante airport at only 30c less than the €14 Mi Casa charged us.  That's a markup of, well, for all intents and purposes, bugger all!
Negro con Sepia is a paella with squid cooked in its own ink.  I can only assume that at least six squid died in the making of this sea monster of a dish.  This is where the dark and deep wine came into a glorious preter-cameo role.  By now I am starting to leak black perspiration on account of the thundering effort my body is exerting trying to digest the constitution pummelling ingredients.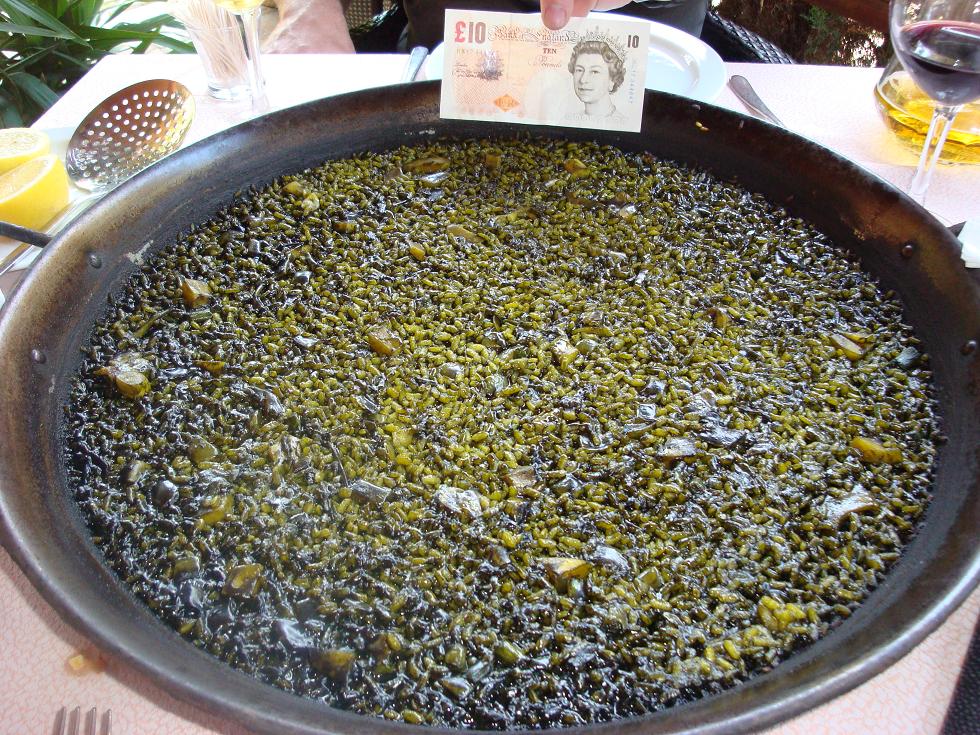 A combination of sleep deprivation, fine wine and overeating starts me nodding like the Churchill dog and I remember I have no health insurance for Spain.  The egg flan and fresh fruit arrives in an attempt to liven me up but fails, joyfully.
This must be one of the best restaurants on the Costa Blanca.  But here's a tip for newbies.  Don't eat all the starters.  Well, not if you want to walk out unaided.  Mind you the waitresses are pretty and hot.  I guess being carried out is not such a bad deal.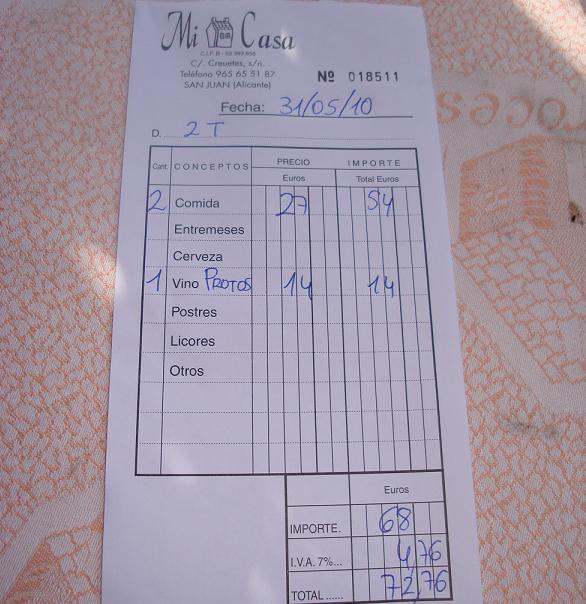 The bill was a wake up call.  EUR72 for two persons included free beer, free coffee, free limoncello, free water and all but free love.  Let's just say we left a big tip.  When in Alicante don't miss this fabulous place…
Mi Casa
Crehuetes, 3
San Juan
Alicante
T: +34 (0) 965 65 51 87
Don't bother looking for a website or a map – just ask locals