Tucked away in a place so secret that only the French Foreign Legion knows of its existence, this place is more charming than Dartagnan and better for juicing up a hot date than a pair of George Clooney's underpants.
You can expect French service, though, which is the exact opposite of New York service.  That is to say, friendly but slow.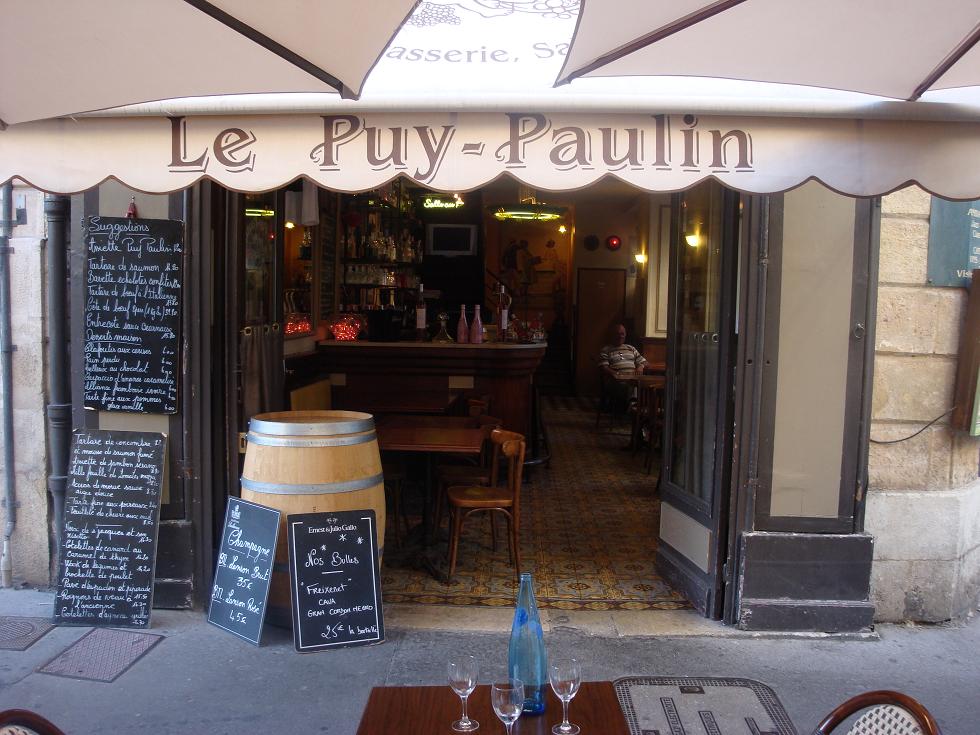 Château de Fontenil, 2004 Domaine Michel Rolland (Fronsac), at €30 was recommended but out of stock.  A replacement of No 2 de Maucaillou 2006 comes from Moulis, an appellation that doesn't trouble the abacus when counting the bottles in my cellar.  Shame, because although a rough country style of wine, it is perfectly matched to raw beef.  Rich earth with herbs and spices but not aggressive tannins.  As warm as a wine served at right temperature (15deg) can be.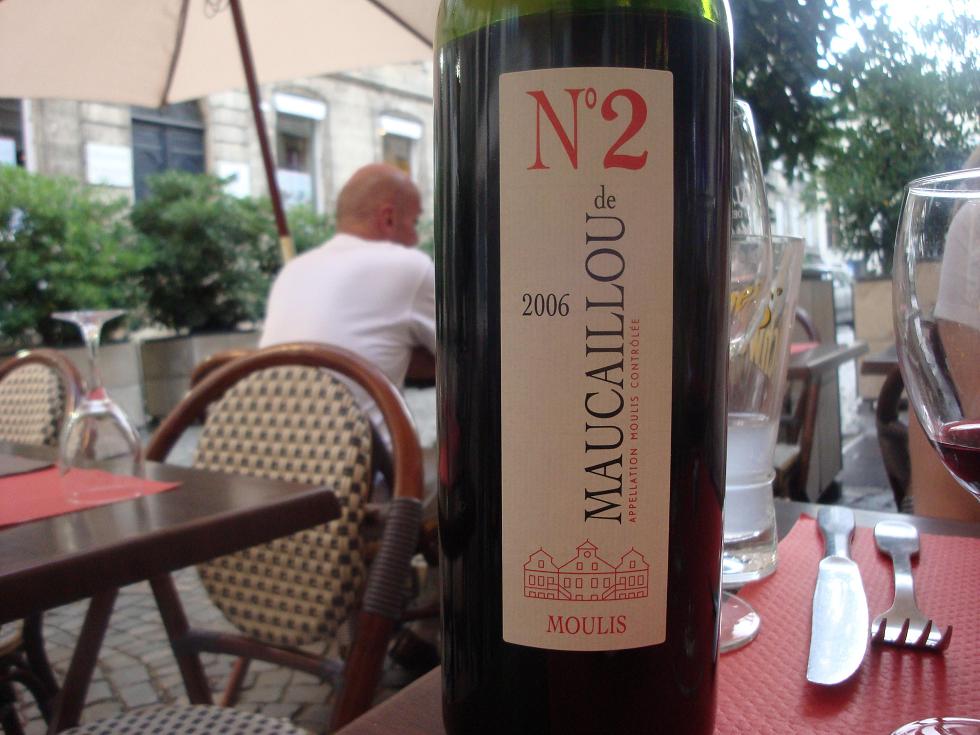 Tartare de concombre avec mousse de saumon fumé was as pretty as the waitress but moved faster.  A cross between a cucumber burger and pint of light ale, it was shaped in honour of my main course, yet dressed with radicchio, chives, radish roots, peppers and strawberry.  A mix of both flavour and texture – light and lighter.  The salmon mousse was so fluffy, I contemplated rolling up a small ball to clean my ears with.
Tartare de boeuf "à  l'Italienne" turned out to be with Parmesan rather than capers.  Otherwise, like most steak tartare it demanded Tabasco which gave the dish a bit of John Holmes.
Carpaccio d'ananas caremulsé was possibly the best desset I have ever eaten and I have never even met Greg Wallace, although I am pleased that a dental appointment next week is well timed to remove the remainder of the glazed sugar from my teeth.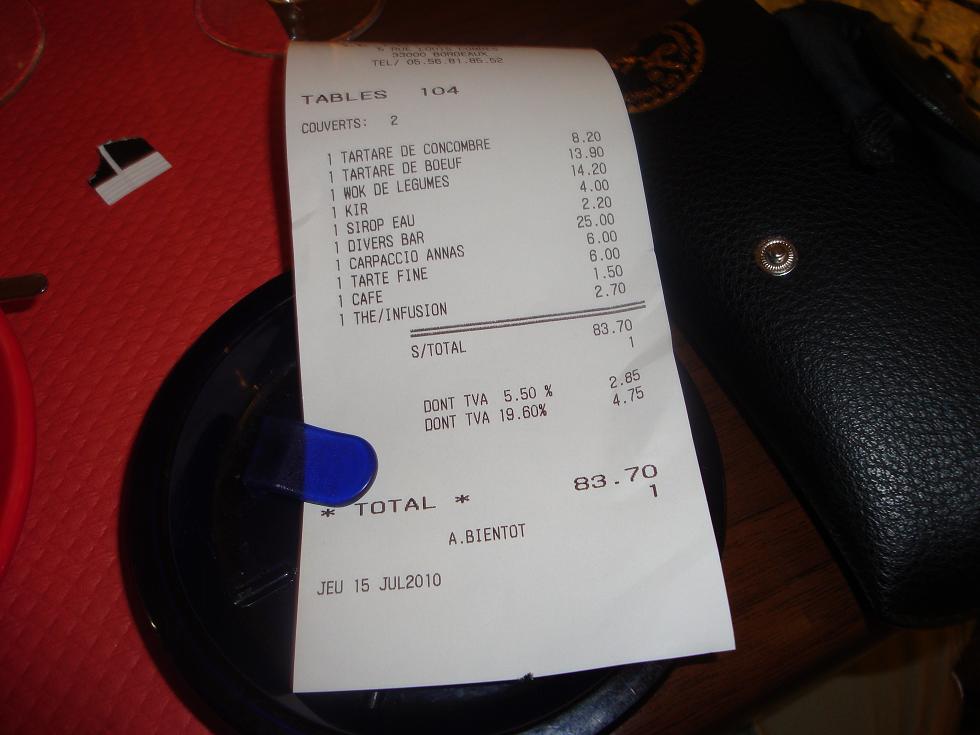 I love places like this.  Friendly, informal, with food and wine that would shame The Wolseley, with 1% of the custom.
After setting a French All-Comers Record for most mosquito bites on one ankle, I must go to the pharmacie tomorrow to see if I can get the swelling down to the size of a baseball.
If not, I will be coming again here for my last supper…
Le Puy-Paulin
5 Rue Louis Combes
33000 Bordeaux
France
T: +33 (0)5 56 81 85 52
W: no website found at time of writing