Sunday Roast.  Mmmmmmm.  A weekend in London and it's been a while since the last legendary Wino Sunday lunch.  Time to make repairs but in a relaxed Sunday style.  A quick flight at my favourite London wine bar.  The Jubilee Line to London Bridge.  A soupçon of jazz.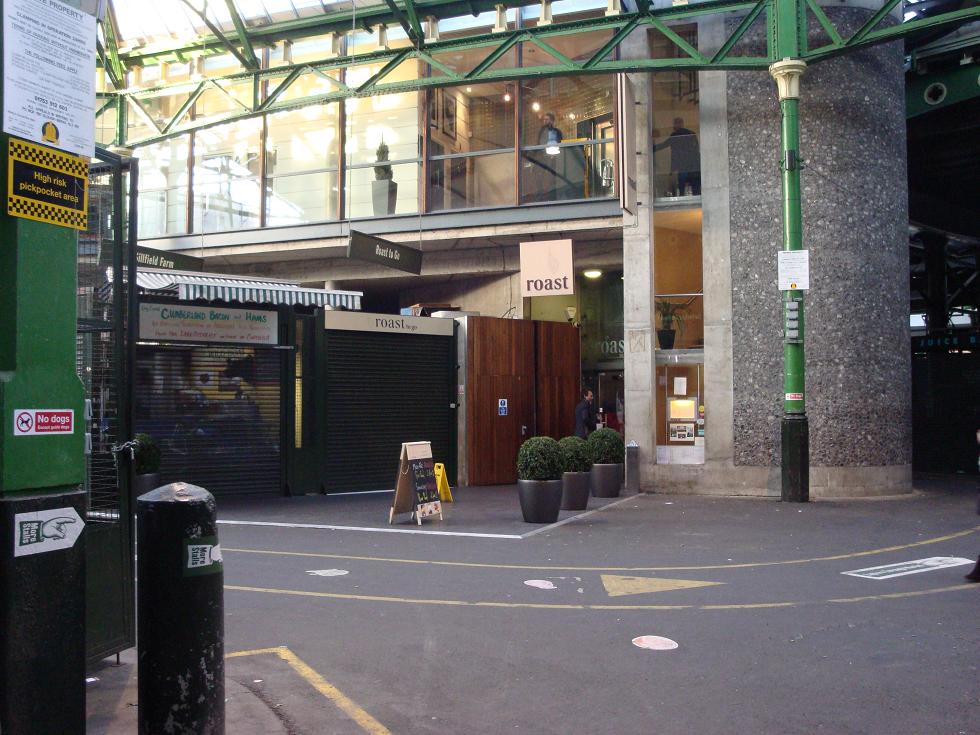 Despite the lofty lofty entrance to Roast, we were left rather dangling on arrival.  The tall and tanned and young and lovely Maitress d' was presumably out for a smoke, but at least this gave us the opportunity to read the Sunday Times match report of Man City's glorious victory over Chelski the day before.  It would have been nice to have done so over a celebratory glass of champagne but nothing was offered.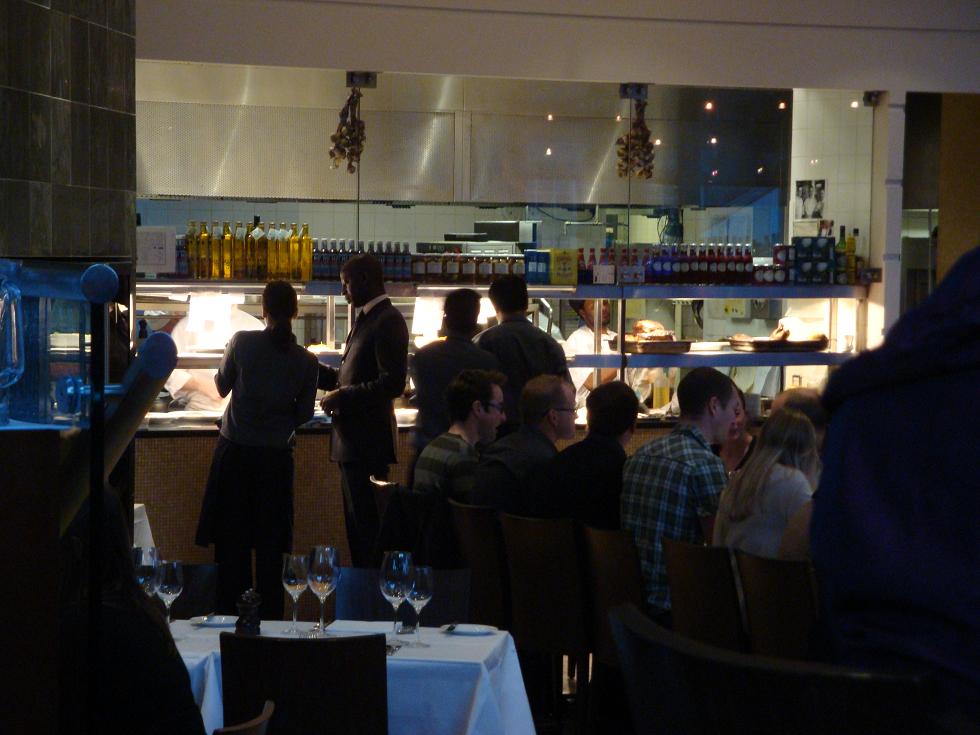 A triptych of stern rules in the Gents provided a further clue to the police state we were entering.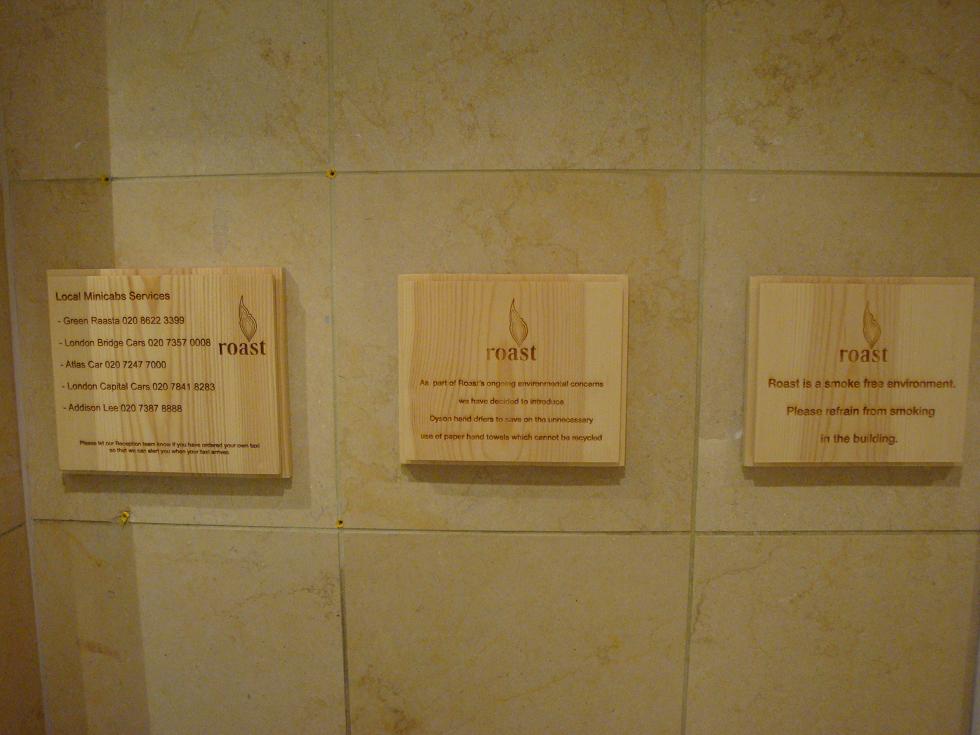 Finally seated, I opened with Ramsey of Carluke haggis, celeriac and oxtail sauce. Thankfully a tiny portion after reams of bread and gorgeous butter delivered with gay abandon and little concern for keeping our bellies empty enough to order expensive mains.
But I always make room for hearty course such as roast leg of Elwy lamb with slow roast shoulder and mashed potatoes, curly kale and quince jelly.  The roast potatoes served with the chicken Fred ordered were legendary but necessary to supplement the lamb, so order some on the side.  The sprouts with bacon (also served with bloody Fred's chicken) made the best of an evil vegetable and, despite my childhood prejudice, I would eat them again.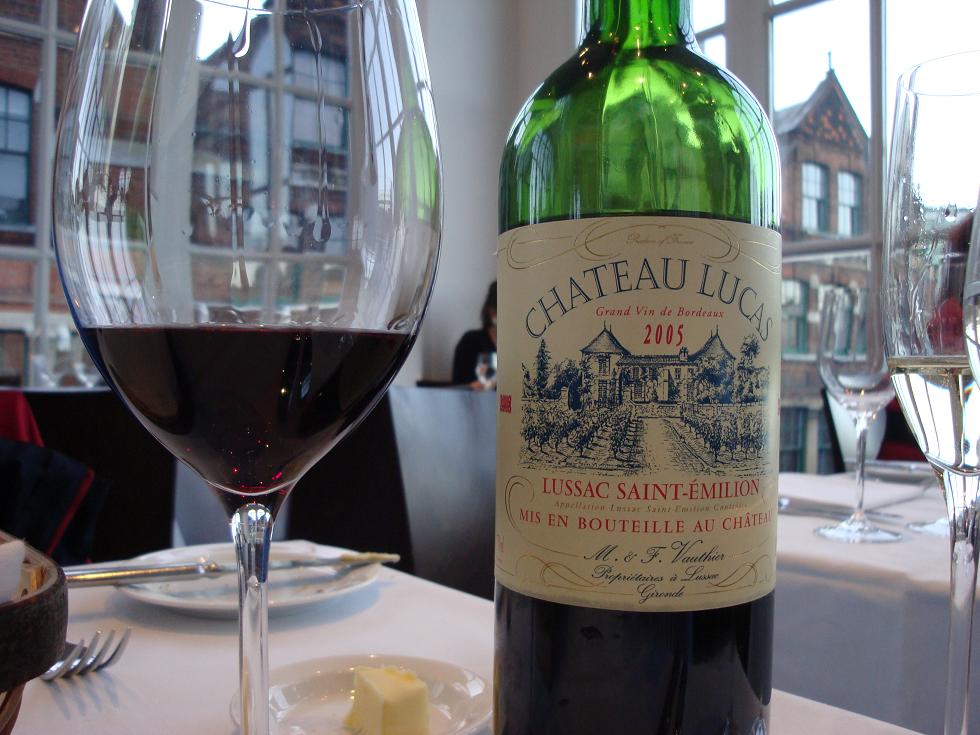 Recommended by our charming East European and surprisingly wine knowledgeable waiter, Château Lucas Lussac St. Emilion 2005 at £39 arrived at the table.  Wood smoke and lovely fig and beetroot. Superb with the lamb and served at the right temperature (17-18 degrees).
There was an impressive, if slightly restricted, view of St. Paul's dome from our table.  The waiter said he was surprised how many times he was asked (even by English people) what it was.  Isn't this Christopher Wren classic more famous than the Empire State Building?  Hasn't anybody seen Mary Poppins?  However, despite being full of birds, the food in Roast is more than tuppence a bag.  £30 for a 3 course Sunday lunch to be precise.
I still managed to turn the bill into a lazy afternoon, alcohol fuelled £140 for two.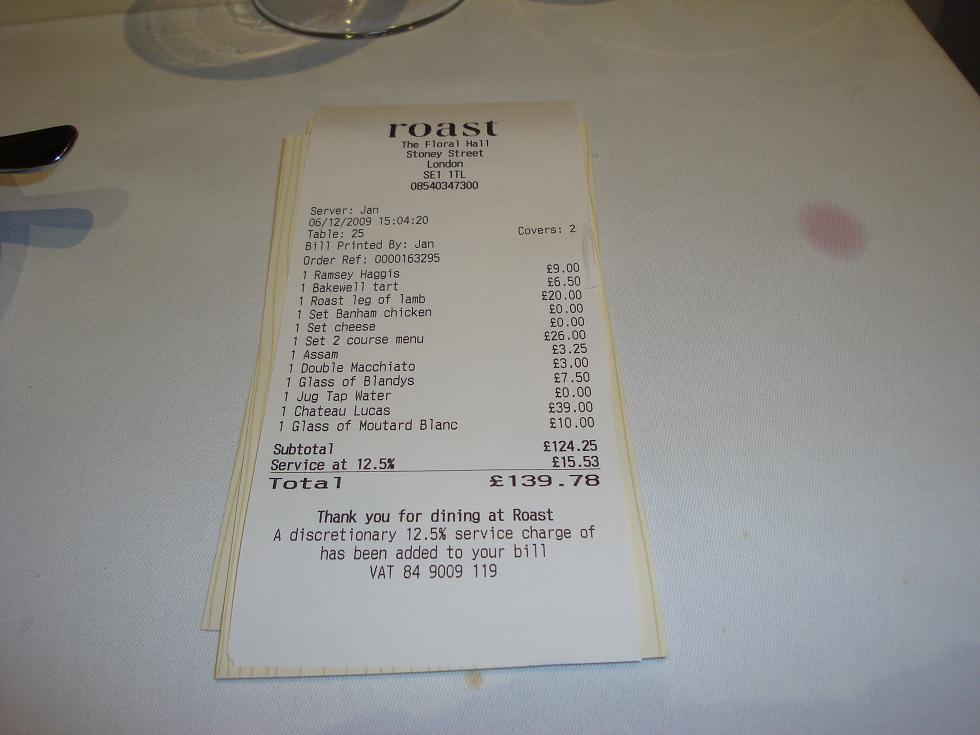 As the relaxed jazz house band played the 9th version of Girl from Ipanema I heard today, I couldn't help feeling how far away from Ipanema I was, and all the better for that.  Roast is the epitome of a decent traditional British Sunday lunch served to modern culinary standards.  And despite early appearances, the atmosphere was as relaxed as the jazz.
Roast, Borough Meerkat,
The Floral Hall,
Stoney Street,
London
SE1 1TL.
T: 0845 034 7300
F: 0845 034 7301
E:Â  feedback@roast-restaurant.com
W:Â  www.roast-restaurant.com