Being a wine snob, I normally hate own brands.  Especially supermarket brands, even though they may well be the most reliable.  Isn't it more rewarding to seek out a tiny independent producer in the Andes that can only be accessed by chamois wearing crampons?  A winemaker whose idea of export is chucking a couple of bottles to the next village idiot, 0.2 kilometres of un-navigable Amazon jungle away?
But I am not so sure if there is such a big difference between a carefully selected Sainsbury claret sourced from reputable Médoc vineyards, and a large scale "independent" brand such as Cono Sur, for example.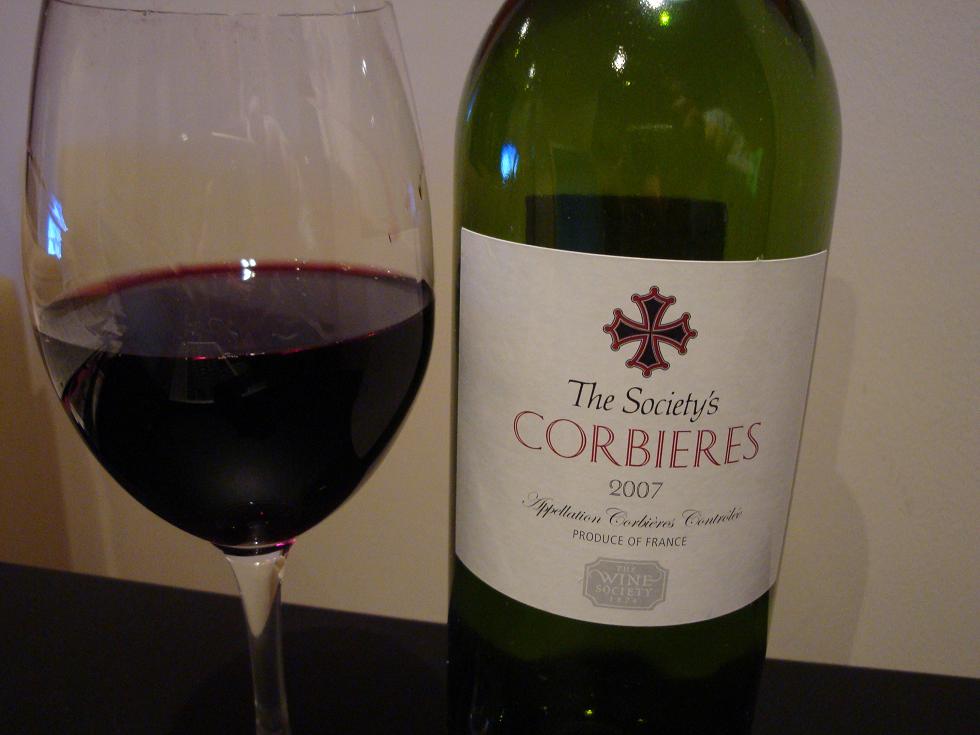 One brand that I occasionally (but not always) trust is The Wine Society.  This Corbières is not rough and ready like the country wine I expected, but smooth and rich with strawberry flavours and spice.
Incredible value at £6.95.  Sometimes one has to ignore the label and just get drinking.