Fred is completely tee-total.  Whilst she is my wine "Nose" and can smell an Eton Mess on a Chateau Latour from 100 yards across a landfill site, ne'er a drop of liquor passes her lips.  This poses a problem for a Wino like me.  Every time I open a bottle I have to consume it all, save for tomorrow, or discard the un-drunk contents, which upsets my doctor, overfills the fridge, or keeps the drains clean accordingly.
So the thought of a boxed wine is most appealing.  Hardys claim this new 2,250ml (3-bottle) enclosure keeps the wine fresh for 6 weeks!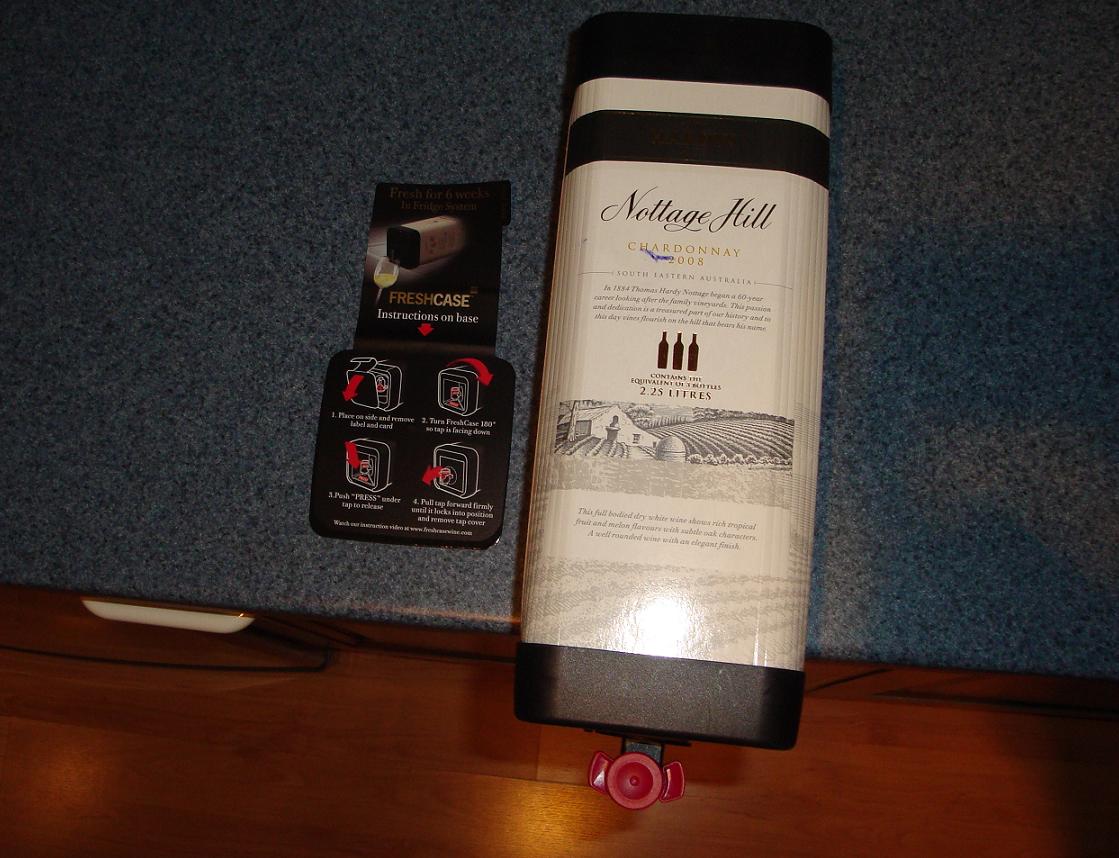 The packaging is ingenious.  Easy to open and, unlike wine boxes of old, the tap is on the bottom which means you can keep the box on the top shelf of the fridge and grab a glass whenever you want it.  But only for the white wine.  The red wine is a traditional side tap which means keeping upright and serving in a tipply topply fashion off the edge of a kitchen unit, where I swiftly deposited my first squirt down the cupboard door.  Personally I would prefer to draw the red wine from the fridge into a carafe and allow it to warm a bit before drinking.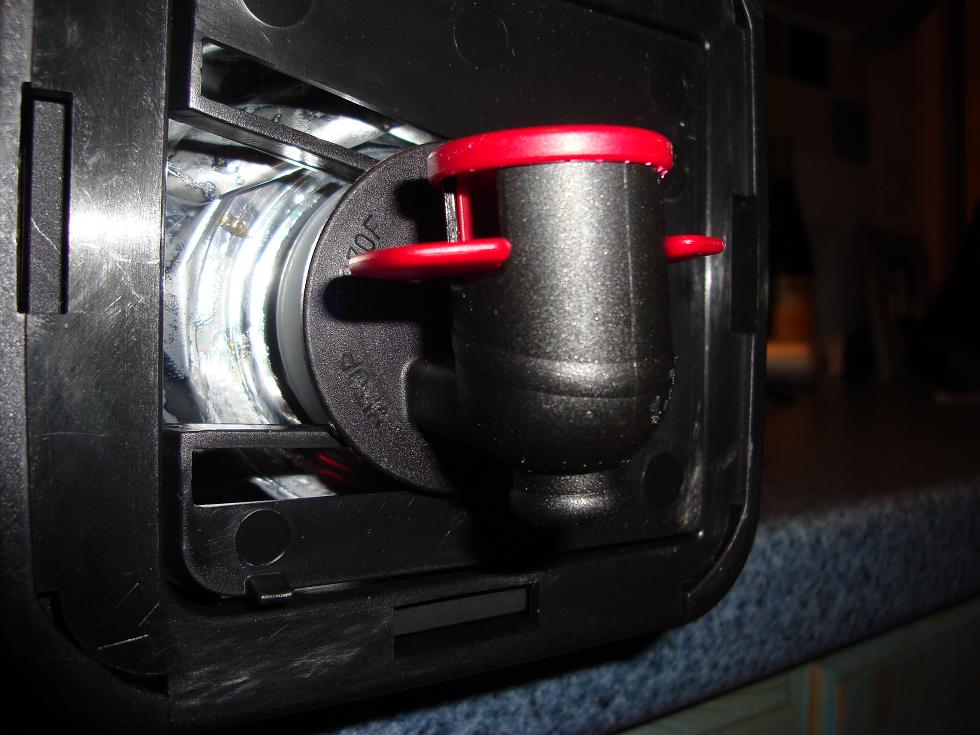 Apart from my minor gripe on the tap location, the packaging excels.  The trouble is, the wine doesn't.  The Nose was barely able to pick out pink grapefruit from the one-dimensional Nottage Hill 2008 Chardonnay.  The 2007 Cabernet Shiraz carried a faint reminiscence of cherries, but both had the smell and mouth feel of a 1970's condom.
I have had much better experiences with Hardys' wines.  I am sure that Nottage Hill in bottle must taste better than this.  However, in the same way that Italians keep Nescafé for emergencies only (the British equivalent is condensed milk), perhaps this latest wine-in-a-box should sit in the fridge awaiting the visit of your least favourite aunt, or marginally tolerable neighbours, who don't quite deserve the expense of opening a proper bottle.
Available at Sainsbury and other supermarkets at about £19.99.