OK, firstly a surprising admission.  I have finally found it in my heart to give those blasted Aussies credit for something more than being reasonably adept at cricket.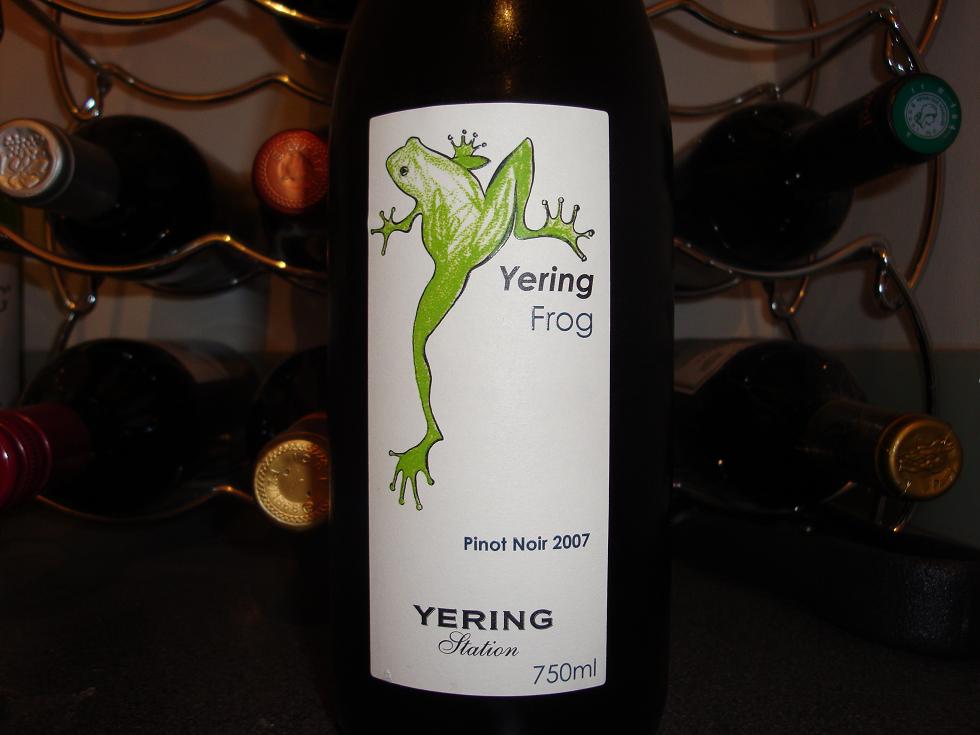 But before you accuse me of lionising various flying winemakers, wombat oenologists and possum pressers, I am merely talking marketing.  And in this case, a frog.
To compete with the traditional, sometime arrogant and obscure, but extremely competent and successful French, Aussie winemakers have lightened up a bit.  Making wine a bit less stuffy, as a subject, and more tasty as an object has to be a worthwhile pastime.
This wine came from Majestic at £7.99.  If you followed the link you might conclude that it was pretty popular since the 2007 has gone and replaced by its successor that will magnetise another of your British pounds and drag it from your purse.  Mind you, if you buy two bottles the price drops to £6.99 per bottle.  That is pretty cheap for a Pinot Noir, so what is it like?
Well it is only slightly rough around the edges and is full of red berry fruits with a kick of spice.  Disappointingly lacking in amphibian flavours, which as we all know, largely resemble chicken, it is nonetheless an interesting wine and if you like your Pinot Noir like Graham Norton, fresh, fruity and in your face then I can recommend.
I served it reasonably chilled with sausage and mustard, and it didn't leave a frog in my throat.  More like a toad in the hole.