Beaujolais can sometimes be a bit sickly – anyone remember Bazooka Joe bubble gum, or prawn shaped candies?  But this is no excuse for ignoring it.  Anyone who has passed a lazy lunch, in late summer, at Café de la Bascule in the village of Fleurie with a Pot Lyonnais of chilled Fleurie villages knows wine heaven.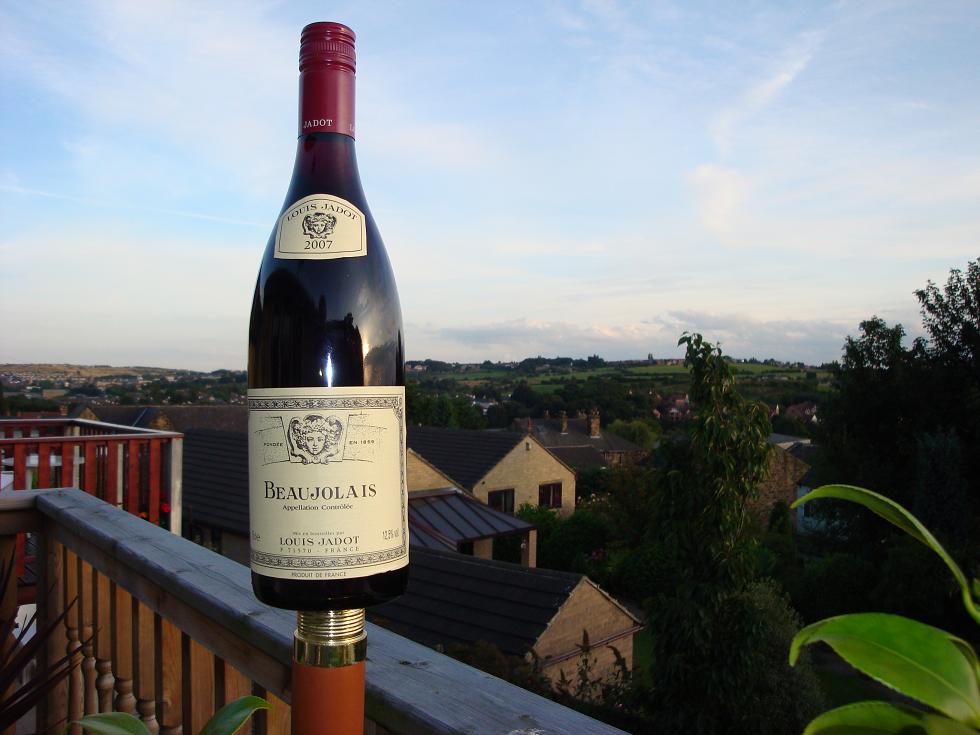 They say that in Burgundy, follow the domaine not the source of the grapes.  Louis Jadot is a respected Burgundy producer that you can buy without having to negotiate an extra £25Bn of quantitative easing from the family treasury.
I think Beaujolais may actually be even more complex to understand than the rest of the Burgundy region, with super fragmented vineyards worked by individual independent producers.  For this reason, I would say take a chance.  Don't over analyse, simply experiment.  However, if you want something widely available you could do worse that try something like a Georges Duboeuf, or a Jadot, with their distinctive, recognisable labels.
This Beaujolais AOC is a light, fruity barbecue wine.  As it happens it also goes excellently with chicken shish kebabs, aloo chana and chicken and spinach masala.  It tastes like a trifle base with fruity jelly and sponge fingers.  Very nice drinkable wine that is really improved by serving chilled to about 12 degrees.  Sit back, imagine you are in the rolling hills of Beaujolais on a lazy sunny day with nothing better to do than eat lunch and watch the world go by, dreaming of your favourite childhood sweet shop.