Super trouper.  No, not a huge stage light illuminating Anni-Frid's gorgeous pupils.  Not a 1960's smog over London.  Not even a receptacle for doggie-doos (or is that a pooper scooper?)
None of the above.  Just my thoughts on the first 2005 Gevrey Chambertin I can remember tasting.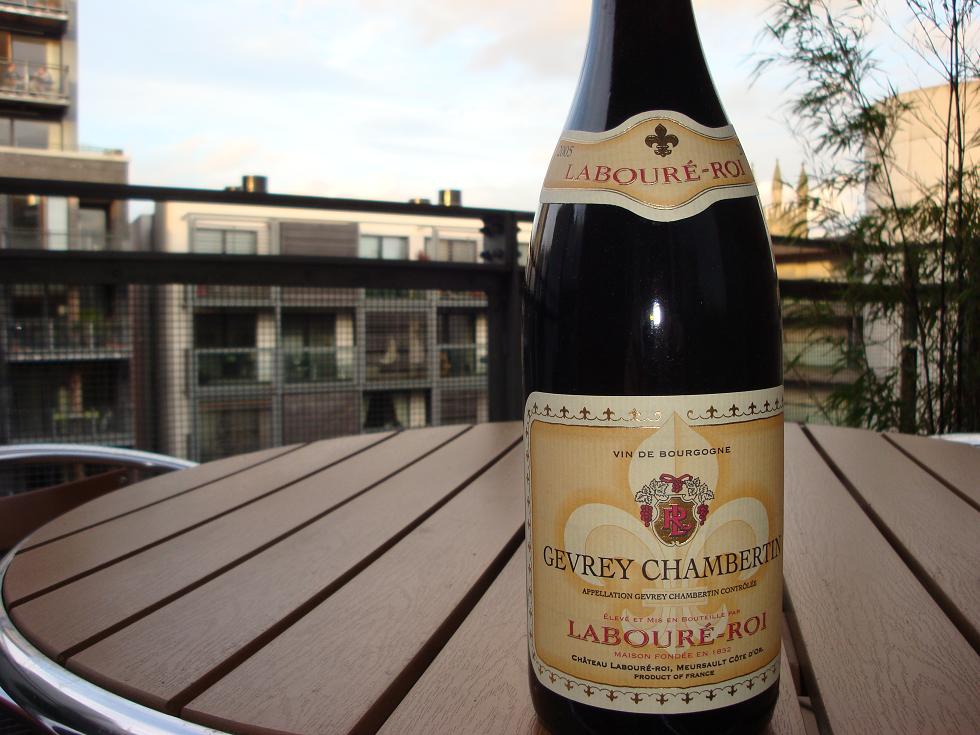 This Gevrey is top notch for a mere £20.99 from the Sunday Times Wine Club.
OK, that is far from cheap but I think it is worth it.  Bright as a button with forest fruits, hay and meringue, it is a veritable farmyard pavlova.
Didn't last long…..