Some stories go on and on.  I suppose you cannot blame people for desperately trying to wring every last sou from their fifteen minutes of fame but I had to smile when I read that Peter André has signed up for a cook book.  I try very hard not to overuse exclamation marks, the vulgar back street Pot Noodle of punctuation.  But WTF!!!!!!!!!!!!!!!!!!!
Perhaps we can look forward to digesting "101 recipes for over-ripe melons"?
Langan's Brasserie has been around as long as I can remember.  Certainly it has endured more than its fair share of Andy Warhol's allocation and draws good and bad reviews.  But generally I find it very well patronised for a place that by many estimations is several eons out of fashion.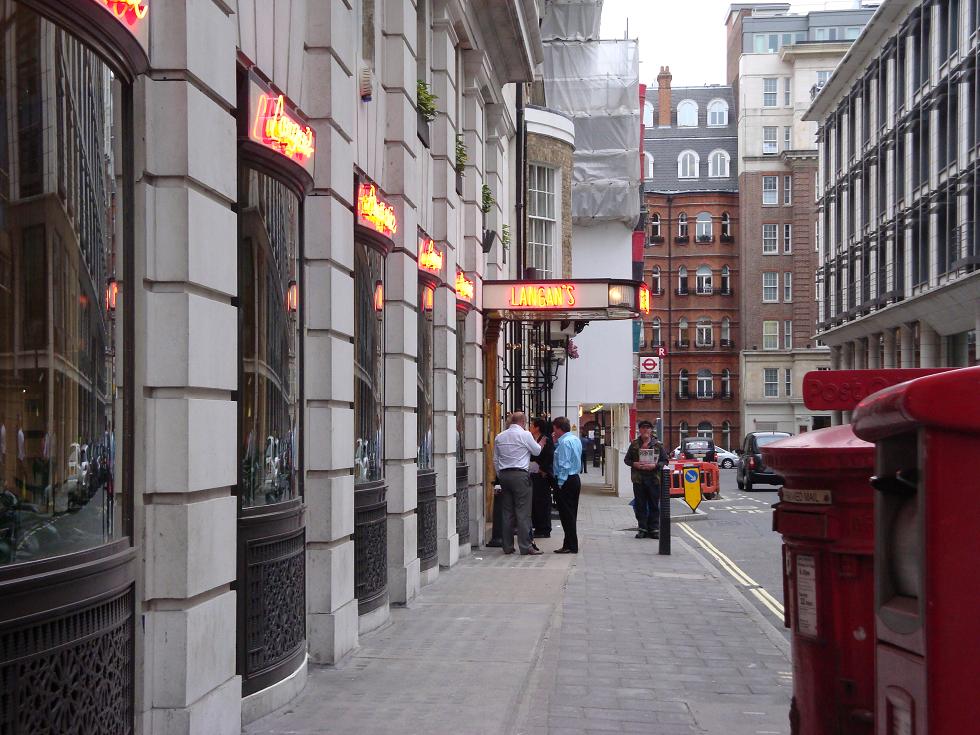 I went recently and was pleased to see that the shroud of scaffold and polyurethane had been removed to reveal the famous old facade.
I am not going to even bother with any detail of the wine and food per se.  You can read all about that on 101 other websites.
I do recommend, however, that you do not overlook the place through sheer snobbiness.  The wine list is sensible, but not boring.  The service is Gentleman's Club and über-English, if that is not mixing my European metaphors.  And the fish and chips is still the best in London.  I would sample the Picpoul de Pinet (£22) in the glass.
It is also a 25 yard dash from Green Park tube which makes it a favourite for a rainy London summer evening.
Langan's Brasserie, Stratton Street, Piccadilly, London W1J 8LB.
T: 020 7491 8822
W: www.langansrestaurants.co.uk