When I bought a cheeky mystery case of red Burgundy "to drink now" from the Wine Society they probably didn't realise how literally I would take the title of the case.
In barely the time it takes a Tory MP to repay his moat cleaning expenses, I am already deep into my third bottle.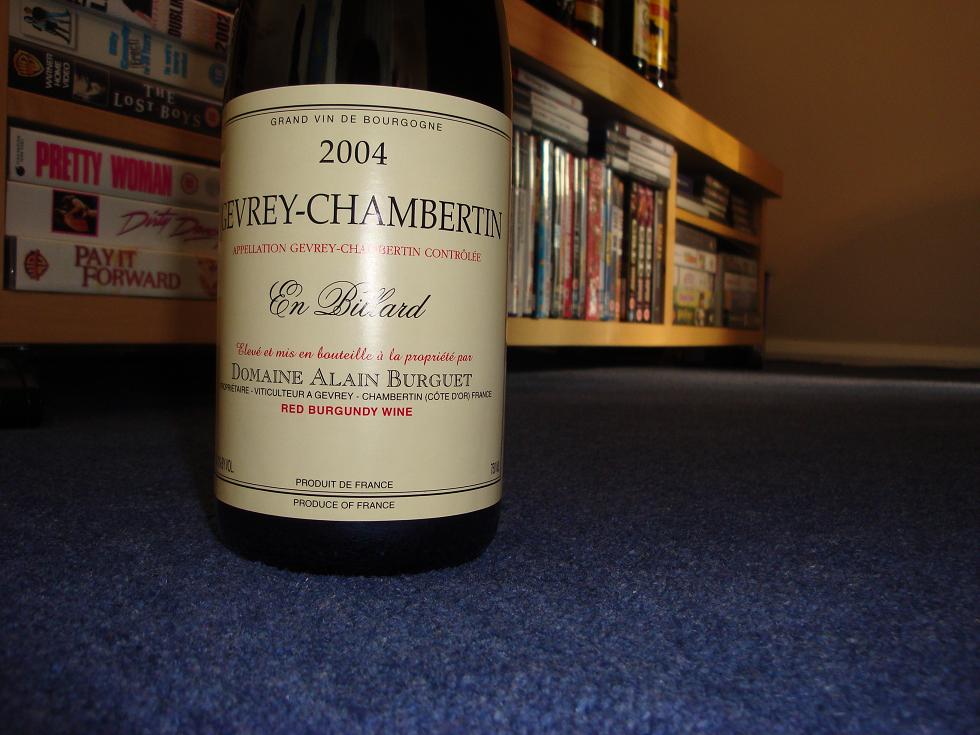 And this one is a 2004 Gevrey-Chambertin by Alain Burguet "En Billard" 2004.
Rotting veg, blue cheese, plums and a dash of cinnamon but tasting much nicer than that sounds.  I like this a lot.
The Wine Society case price implied £23 per bottle but they don't stock it any more.  I really struggled to find an alternative supplier but Googled upon Winenirvana who advertise US$85 per bottle.  That implies a price of about £55 at today's exchange rate.  So I guess I got a bargain.  Much better than his Gevrey "Mes Favorites Vielles Vignes".