I've said in the past that if a rising tide floats all boats, then in good years like 2005, it must be worth rowing across to Analogy Island in one of the lesser bateaux of the Bordelais flotilla.
So I popped a few quid in the post to the Wine Society for a case of Côtes de Bordeaux 2005 and they sent me, amongst other bottles, some Château Martinat Côtes de Bourg.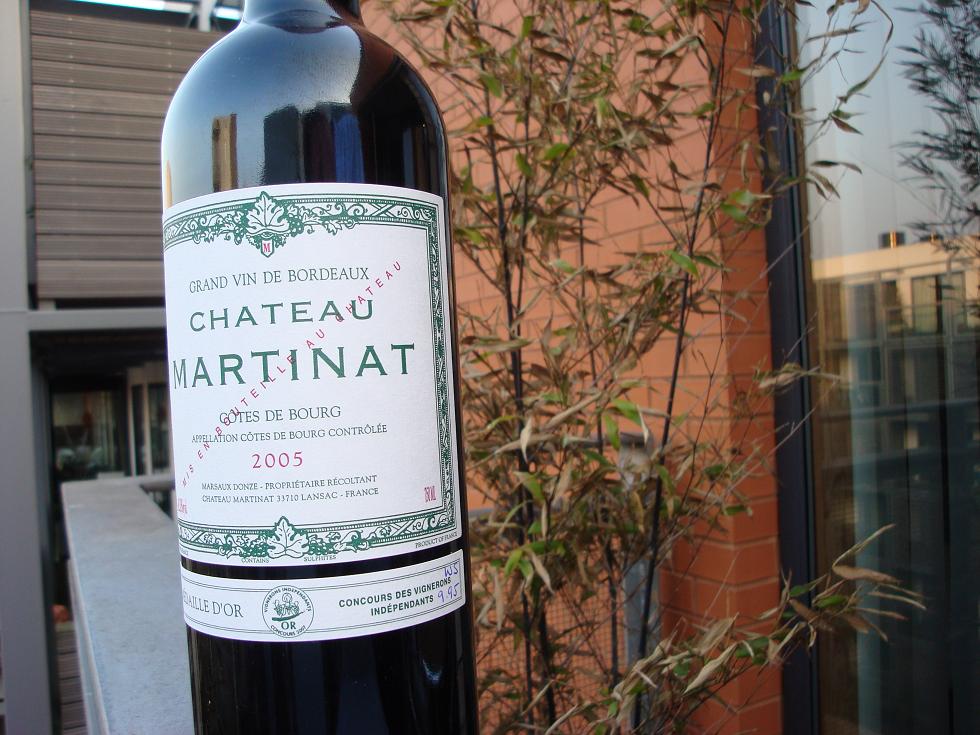 It justified my argument.  There is some real shite sent down La Gironde in the name of fine claret but I think the enormous majority of wines are born of genuine fathers (and mothers….) who really care.
This is certainly the case with Martinat.  Whilst I do not know the winemaker (Stéphane Donze, since you ask), you only have to sip the wine to taste the parental devotion.
This kid is spicy, fruity, intelligent and rich – almost destined to grow up to be Stephen Fry's replacement on QI.  The taste is peppery, plummy and with firmish tannins I found it a nice match for spicy pizza.
Mine was £9.95 from the Wine Society but unsurprisingly now sold out.  Shame because it is one of the best ten quid bottles I've tasted in a long while.