As I stare at the bottle and write this, I have no idea how much the wine costs, nor how well reputed it is.  I have not read the label on the back and I have no record where I got it from (presumably a present then).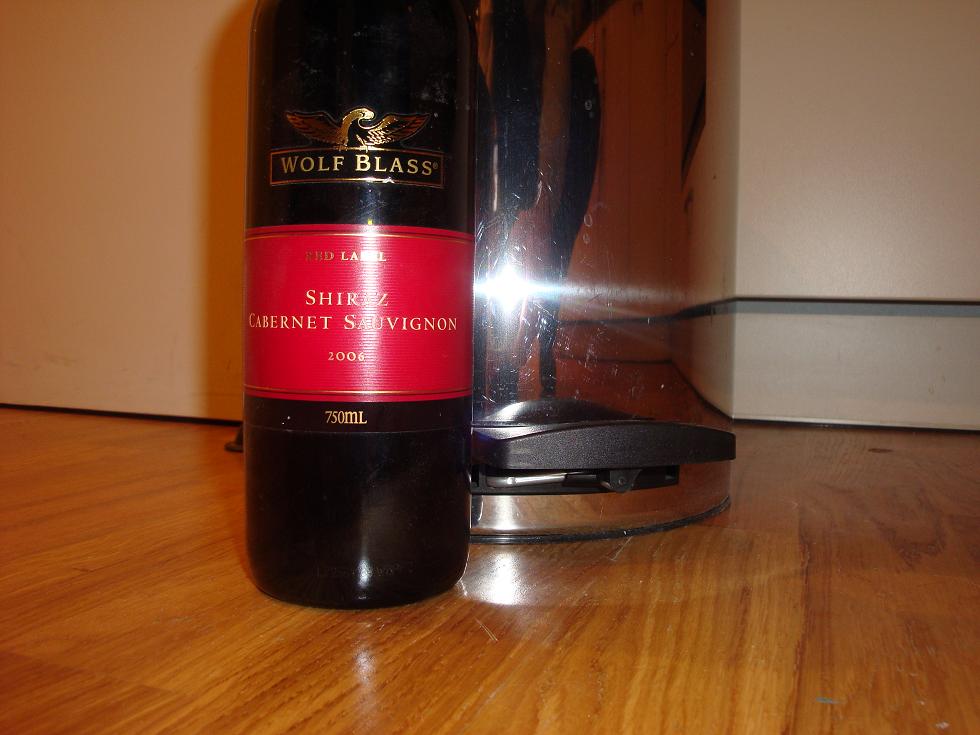 It is always interesting to attempt to not be swayed by a label, but given a Château Lafite 1787 and an Echo Falls Merlot in each other's bottles would I notice?  I might rate the sickly lifestyle brand, with almost certainly the British & Commonwealth record for slowest and most annoying website ever, the best wine.  Maybe I am a Label Mabel.  A brand junkie.  Or just a marketing and packaging enthusiast?
My prejudices say this wine is cheap.  The colour is dark and much too purple.  The taste is jammy.  Specifically blackcurrant with a wipe of strawberry.  There is also something tangy and sharp.  But actually I quite like it.  At 13.5% not as blockbusting super-jammo as I feared.  Yes, quite tasty.  I think it would compare favourably to a £7.50 Chilean Cabernet.
So how much is it then?  Off to Google.  Tesco.com have it for £6.17 a bottle (in cases of 6).  That sounds fair.  Bit better than a cheapy, not in the same class as a 10 quider but drinkable with the right food – in this case Marmite on white toast is the perfect match.